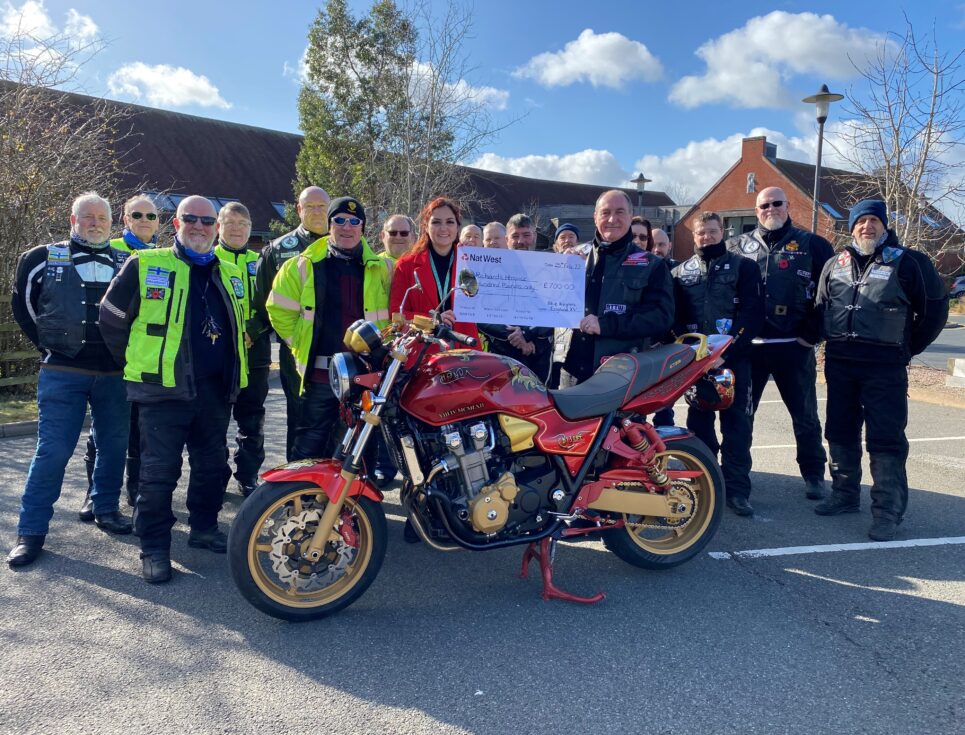 A GROUP of motorcyclists rode into the grounds of a hospice earlier today (25 February) to present a donation in memory of a much-loved friend.
The 17 bikers were led by Trevor Kirk, whose wife, Janet, was cared for by St Richard's Hospice before she died in November 2020.
Mr Kirk, 61, from Evesham, rode a motorbike customised in tribute to his late wife, and named Jannie Anne in her memory.
"The support Janet and I received from St Richard's Hospice was second to none," said Mr Kirk, who works in the prison service. "Had we not had that, it would have been a much darker journey for us."
The motorcyclists are members of the England VI, XI, XV and XX Chapters of the Blue Knights Law Enforcement Motorcycle Club.
The group presented Kelly Johns, Community and Event Fundraising Manager at St Richard's, with a donation of £700 raised by members of the club's Worcestershire chapter, England XV.
Many members of the club knew Janet, who was also a keen motorcyclist, personally.
"It was very impressive, and moving, to watch the bikers ride into our grounds in tribute to Janet," said Ms Johns.
"We are incredibly grateful to the club for their generous donation, which will help us continue to provide care to patients and their loved ones across the county.
"It was a pleasure to see Trevor's bike too, which he has lovingly refurbished and had beautifully painted in memory of his wife."
Mr Kirk's red-and-gold motorbike is a 2003 Honda, and features black-and-white images of Janet on their wedding day in 2020.
The bike was originally given to Mr Kirk by his wife, and he has spent the past nine months on its transformation – taking on the mechanical work himself.
"The idea behind it really was that whenever I go out on my motorcycle, she is still with me on my rides out," said Mr Kirk, who first met Janet in 2010.
"Along with that, it was a way of dealing with the grief of losing her – and it gave me something to focus on."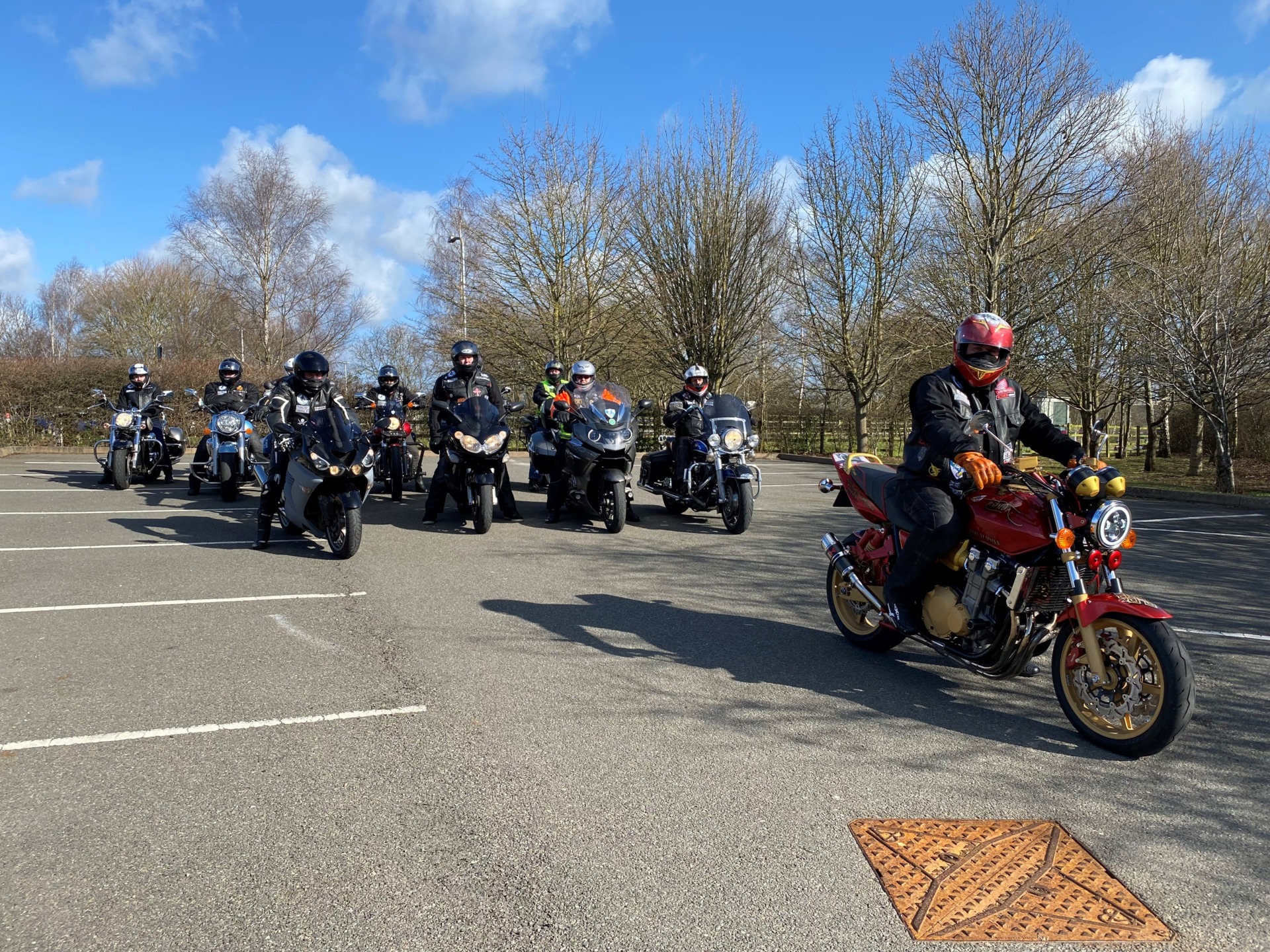 Janet, who lived with pancreatic cancer, was cared for by the hospice's Community Nursing Team and In-patient Unit Team. The couple were also supported by the hospice's Family Support Team.
"The motorbike is priceless now. It is probably my most prized possession, because it represents Jan," said Mr Kirk.
The Blue Knights is a club for serving or retired law enforcement officers with a passion for motorbikes and promoting positive attitudes towards motorcycling.
To find out more about the care St Richard's Hospice provides, visit www.strichards.org.uk/our-care