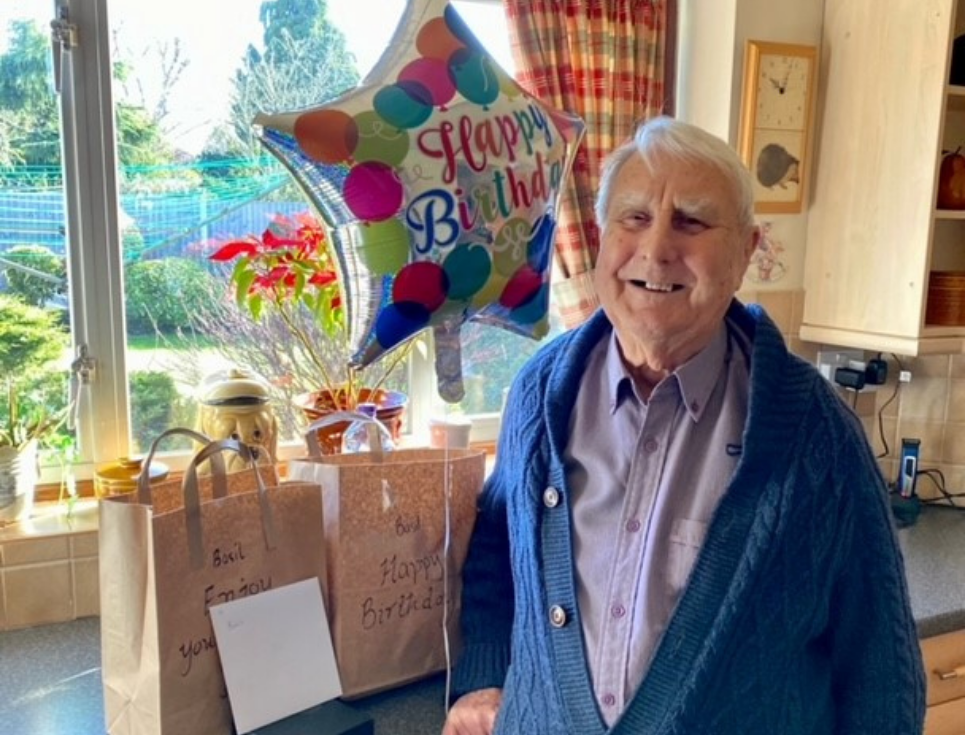 We were delighted to bring a smile to Basil's face as he celebrated his 91st birthday recently with a special meal and cake.
He has been receiving bereavement support following the death of his wife, June, at St Richard's.
Throughout the pandemic, our Catering Team – led by Kevin Ratcliffe – prepared food parcels for Basil.
"I am so grateful for the support St Richard's has given me, it has laid the foundations for how I live now," said Basil.
"The meals have kept things going for me. Kev is such a wonderful cook and so generous. I have received delicious cooked meals, homemade chocolates, and birthday cakes for my birthday last year and this year!"
Kevin explained: "I know all of us in the Catering Team have found it very rewarding to provide much needed food parcels to people supported by St Richard's like Basil.
"The parcels not only provide a nutritious, home-cooked meal, but also give them something to look forward to.
"Having meals delivered allows a respite from cooking, either for a person on their own or someone who is caring for a partner.
"It's a privilege to help patients, their loved ones and the bereaved. Your support makes that possible – thank you!"