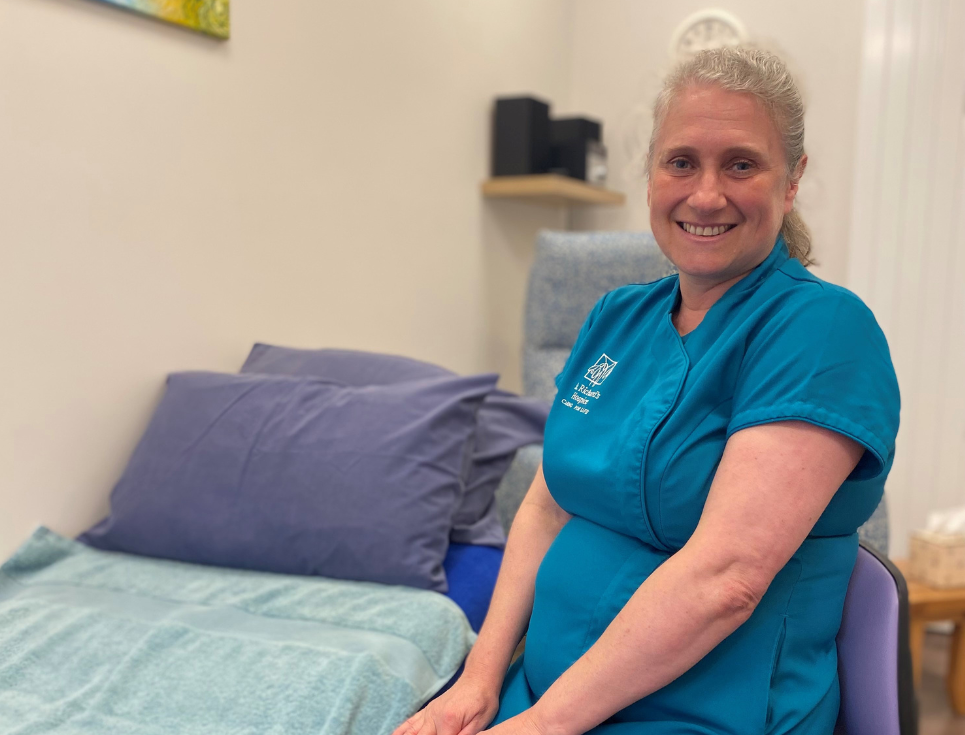 It's Carers' Week and we're celebrating all those who make such a difference to their loved one's quality of life.
Alongside caring for patients, we offer a range of services to ensure carers are supported too. This includes group sessions, and one-to-one support.
Christine, who is a carer for her husband, has regular sessions with our complementary therapist Liesl (pictured) where they focus on breathing techniques and relaxation.
"From the moment I get up in the morning to when I go to bed at night, I am on the go," explained Christine.
"Liesl has been a god send for me. I thought, at first, I can't see this working but it does. I don't know what I would've done without this little bit of me time."
So far, Christine has had five sessions over the telephone with Liesl. She has also been sent a relaxation CD and aromatherapy sticks to support the sessions.
Carers' Week runs from June 6 to 12, and this year's theme aims to make carers more visible, valued and supported.