Volunteers' Week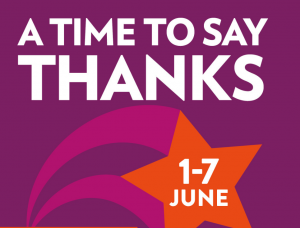 It's Volunteers' Week from 1st to 7th June, and we'll be taking the chance to celebrate the incredible people who volunteer with St Richard's Hospice.
Volunteers underpin every aspect of hospice life. From care to administration, fundraising and working in our shops – each and every volunteer is important.
Many haven't been able to volunteer during the pandemic, due to restrictions against the spread of Covid-19. We can't wait to welcome all our volunteers back to their roles, as soon as it's safe to do so.
Some have continued in varied roles. From delivering food parcels to isolating patients, supporting bereaved people by telephone or video call, or helping keep Reception open – we are so grateful for their support.
Anne's story
Meet Anne Robertson, who is part of the wonderful group of volunteers who works in our Family Support Team.
Anne has been volunteering for St Richard's for 20 years in a variety of roles including visiting the bereaved, driving patients, flower arranging, helping in the In-patient Unit (IPU) and supporting patients and families.
In her pre-Covid role as Family Support Volunteer (FSV), Anne helped individuals on a one-to-one basis. Anne explained, "These can be people with a life-limiting illness, or a close member of their family, or it can be a person who is recently bereaved. They can be children through to adults (although the majority of my work is with adults). I also work on the IPU, supporting either the patient or a family member, or both.
"Since Covid I've continued to give support to people, although on the phone. It has been interesting to work from home under the new conditions.
"Alongside the support we give as FSVs goes the huge support that we receive. We have regular training sessions, meetings, and monthly supervision sessions in small groups. And there is always someone from the department available to talk to should we need to. All this has continued through lockdowns via phone calls and/or Zoom."
Asked why she volunteers, Anne explained, "I want to help people, to give something back to society, but with St Richard's it feels somehow more than that. I think it's the very nature of the work that means I feel it's an honour that people in such a vulnerable situation will share their emotions, treasured moments, innermost thoughts and fears, with me, a total stranger. We work together to deal with their circumstances and it is incredibly rewarding when eventually someone feels ready to face their new life."
"Through volunteering I have met very many individuals who have made a lasting impression on me with how they have coped with the cards life dealt them. I am frequently astounded by the strength and dignity they display. It's very humbling! And of course, St Richard's is a special place to work – it's a warm atmosphere, the people are friendly and the Family Support Department makes us FSVs feel valued – they could not be more supportive."
Simon's story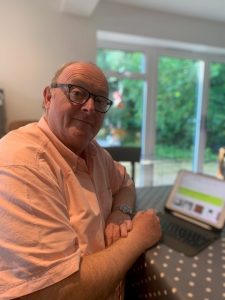 This is Simon – part of the fantastic group of volunteers who support our Commercial Team.
One or two mornings a week, Simon can be found at our warehouse sorting through donations for items to sell on our eBay store.
If something catches his eye, he'll research it further before photographing it and listing it on the online auction site to help raise funds for our care.
Simon, who is CEO of Worcester business and long-time hospice supporters arrangeMY, has volunteered with us for around six years.
"Volunteering is very rewarding," says Simon. "It's an excellent way of giving back to such a worthwhile cause, especially when it involves doing something I really enjoy!"
Without the support of people like Simon volunteering their time and expertise, we couldn't continue caring for patients and their loved ones across Worcestershire.
Eve's story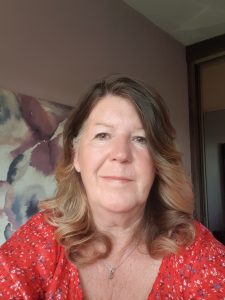 Pandemic restrictions mean many of our volunteers have been unable to continue their roles. We miss them very much, and can't wait to welcome them back as soon as it's safe to do so.
Among these volunteers is Eve, who is a Community Volunteer with our Family Support Team.
Before the pandemic, she visited patients at home – offering help with housework, shopping, and gardening. Eve would also support our physiotherapists by visiting patients and assisting them with exercises.
She says: "I love meeting the people. They are so inspiring – learning how to live with their illness and never moaning.  I am always very humbled by them and had some great friendships.
"St Richards is such an important part of our society. I feel very privileged to have been able to help.
"Volunteering has been very inspiring. I have grown so much as a person, and it is so nice to feel you make a difference – even if it is only a very small one."
Eve is also involved in our exciting new volunteer project with Worcestershire Parkway Station. Stay tuned for more information on this later in the year!
This #VolunteersWeek we're sending a huge 'thank you' to each and every St Richard's volunteer.