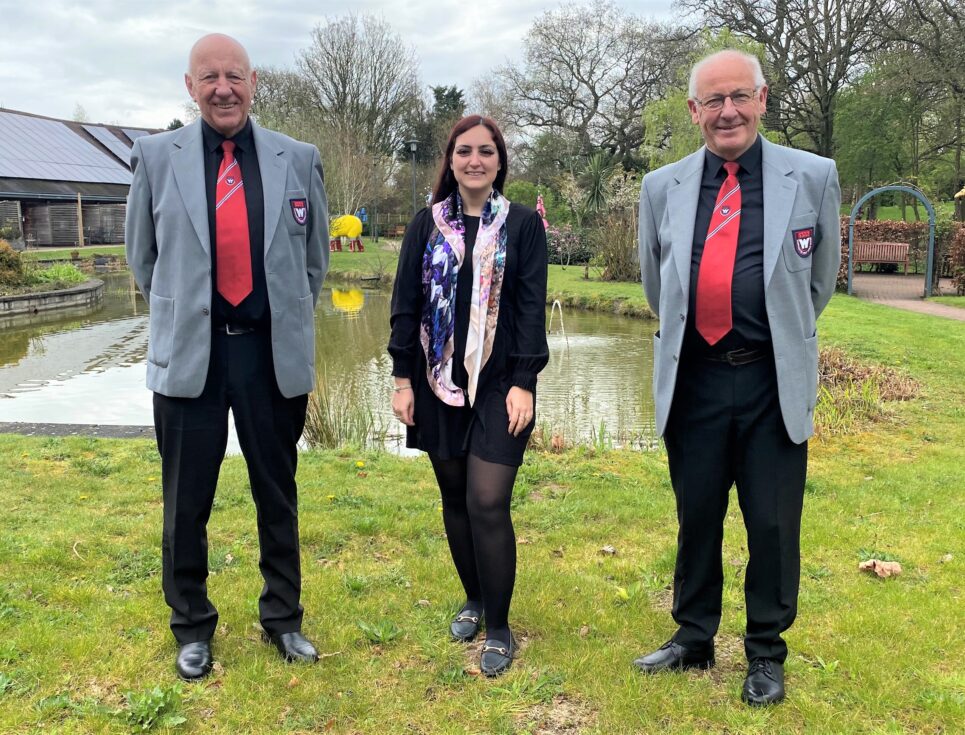 CHORISTERS are set to raise their voices – and funds for charity – at a concert in Worcester later this month.
Members of the Worcester Male Voice Choir (WMVC) will perform a St George's Day concert at 7pm on Saturday, April 23 to raise funds for charity.
The event will take place at The Baptist Church in Sansome Walk, Worcester.
One of the two beneficiaries is St Richard's Hospice – a county charity which cares for patients with serious, progressive illnesses and their loved ones.
WMVC, which has more than 50 members, has chosen to support the hospice over the next two years.
Kelly Johns, Community and Event Fundraising Manager at St Richard's, said: "We are delighted to have such fantastic support from the Worcester Male Voice Choir.
"We're sure the choir's St George's Day concert will be a wonderful event, and we hope everyone has a great evening.
"It's only thanks to the support of our community – including organisations like WMVC – that we can continue to raise the funds needed to provide our care."
The profits raised on the night of the concert will be split equally between St Richard's and Worcestershire Acute Hospitals NHS Trust.
Les Janes, Chairman of Worcester Male Voice Choir, said: "We are very aware of the magnificent care and support that St Richard's Hospice offers to those who need it and they do so in a truly professional way.
"We are proud and privileged to be associated with such a splendid organisation and hope we can be a worthwhile contributor to their cause."
The compère for the evening is Steve Mackay, Chairman of Worcestershire County Council, and the guest performer is Ella Holland.
Tickets for the concert are £15 each. They can be bought at the Worcester Tourist Information Centre at The Guildhall in High Street.
Or, they can be booked online by visiting www.eventbrite.co.uk/e/wmvc-st-georges-day-tickets-248791912307
The choir's next concert will take place at 7pm on Saturday, May 28 at St Martin's Church, London Road, Worcester. For more information about the choir, and its performances, visit www.worcestermalevoicechoir.org.uk