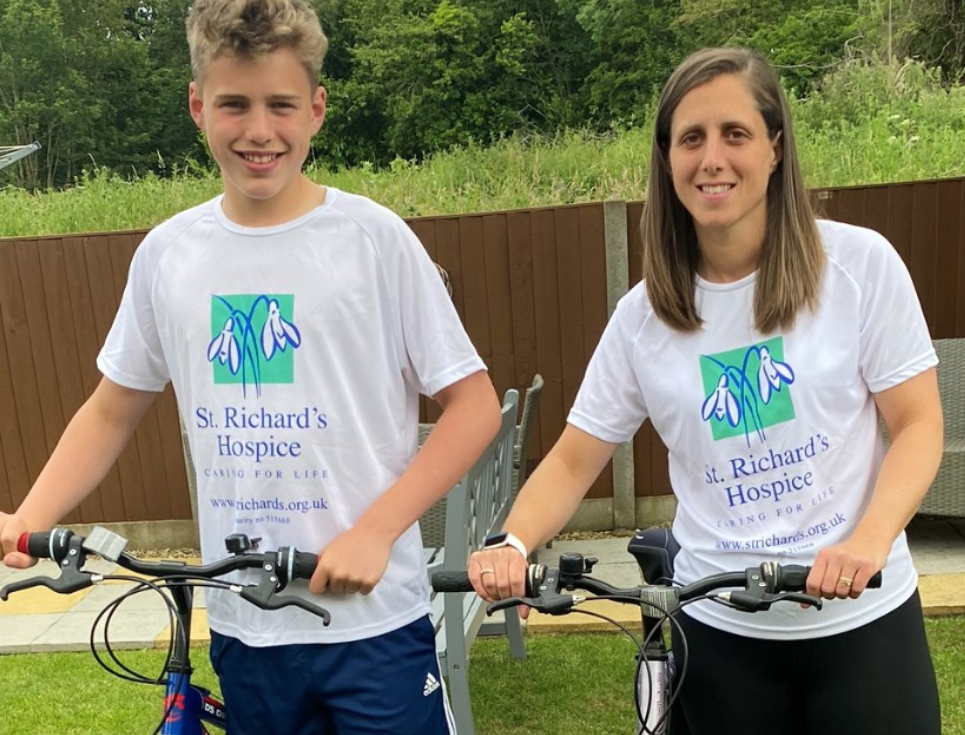 A Worcester teenager and his mum are taking on a 220-mile cycling challenge to raise funds for a county hospice.
Thirteen-year-old Jay Ingram is already a young star fundraiser for St Richard's Hospice, having previously completed various sponsored events including swimming, cycling and even a sponsored silence.
The youngster, who is a pupil at Tudor Grange Academy, Worcester, is raising money for St Richard's Hospice, which cared for his Aunt Mel Baker before she died in 2014. Jay's challenge is the latest in a long list of fundraising events by the Ingram family in support of St Richard's.
This latest cycling adventure has been named the 777 challenge by Jay.
His mum, Sabrina Ingram explained, "the first 7 is for the 7th fundraising event we have completed in memory of Mel; the second 7 is for the fact we are completing it during the 7th month of the year and the final 7 is to cycle the length of the River Severn!"
The duo will be cycling a total of 220 miles each during July.
Mrs Ingram said, "This is probably the biggest challenge we have had and it is going to take a lot of determination and commitment to hit our target! But Jay is very determined and will never give up!"
Jay added, "I wanted to do a something that was going to challenge me and my mum; something that shows St Richard's Hospice how much we appreciated the care they gave my Auntie Mel."
The money raised by Jay will help St Richard's continue to provide its free care to patients with serious, progressive illnesses, their loved ones and bereaved people across the county.
St Richard's fundraiser Alison Parkes, said: ""It is so inspiring to see Jay so dedicated to supporting the hospice care we provide. We are very grateful to Jay – and his family – for their tireless fundraising for St Richard's."
To support Jay with a donation visit https://www.justgiving.com/fundraising/sabrina-ingram777
St Richard's Hospice cares for adults with a serious progressive illness, improving their quality of life from diagnosis, during treatment and to their last days. It also supports their loved ones.
Each year the hospice team supports more than 3,300 patients, family members and bereaved people in Worcestershire.
St Richard's is an independent charity and relies on donations and gifts in Wills for the majority of its income with the remainder funded by the NHS.