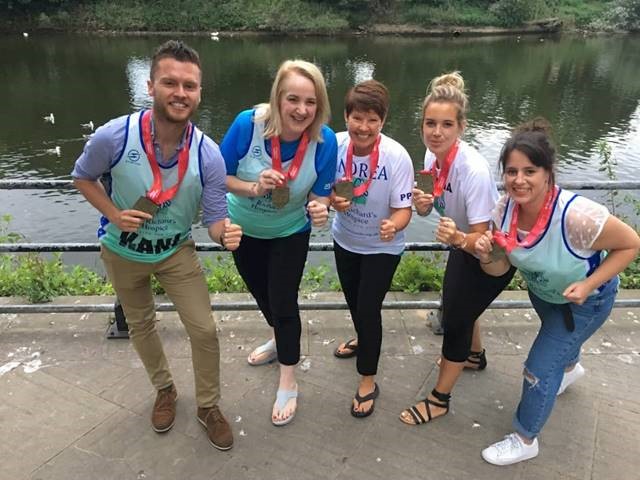 Gold Bond places for 2022 London Marathon
Each year, St Richard's has five Gold Bond charity places for the London Marathon and these have already been awarded for the 2021 race – following an application process.
To be considered for one of our Gold Bond spaces for the April 2022 London Marathon, please apply in the general public ballot this May and contact us on the form below to register your interest and request a gold bond 2022 application form.
We make our decisions in October, after the 2022 ballot places have been announced. We ask each Gold Bond runner to raise at least £2,500 for our care – and full support is given by our fundraising team!
Related Events