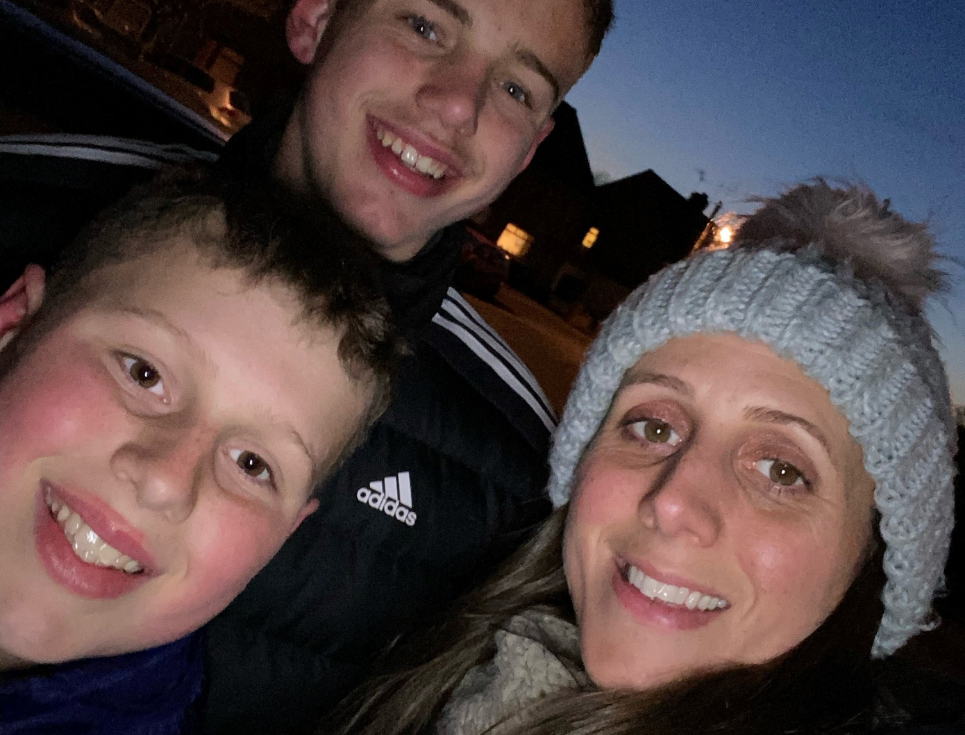 A FAMILY of fundraisers have embarked on a 46-day challenge to raise funds for a hospice close to their hearts.
Sabrina Ingram, from Worcester, and her sons Liam, 12, and Jay, 14, will cover at least a mile every day for 46 days for St Richard's Hospice.
The challenge commemorates Mel Baker – Mrs Ingram's sister-in-law, and auntie to Jay and Liam – who would have been 46 this year.
The hospice, based in Worcester, cared for Mel before she died in December 2014.
Mrs Ingram said: "It's quite a challenge, as the boys have busy lives with school, school activities, football and cricket training, and matches. And, add in my work commitments, and playing netball too!
"But, it is going well – we are all enjoying it and the time we get to spend together."
The trio began the challenge on Friday, March 25 – Mel's birthday – and will walk, cycle or run a mile or more each day until Monday, May 9.
They have already covered more than 35 miles, and have raised more than £200.
"It means so much that we can do something to help support this amazing place," said Mrs Ingram. "We will always be grateful for how they looked after Mel.
"She is always in our thoughts and missed so much. This is our way of saying thank you to everyone who helped care for her."
This year's challenge is the eighth fundraiser the Ingram family has taken on for St Richard's.
Their efforts began in 2015 with a sponsored silence by Jay. Since then, the family has completed a variety of activities – raising more than £3,600.
Mrs Ingram added: "We are so thankful to everyone who sponsors us every year, as without them it wouldn't be possible to do this!"
Sofia Gunster, Fundraiser at St Richard's, said: "We are very grateful to Sabrina, Liam and Jay for taking on another challenge to raise funds for our care.
"The family's dedication to supporting us each year in a variety of creative ways is inspiring, and we wish them all the best with the rest of this year's challenge!
"We couldn't continue to be there for patients, their loved ones, and bereaved people across Worcestershire without the generous support of the Ingram family, and so many others like them. Thank you."
To support the Ingram family's fundraising, visit www.justgiving.com/Sabrina-Ingram6