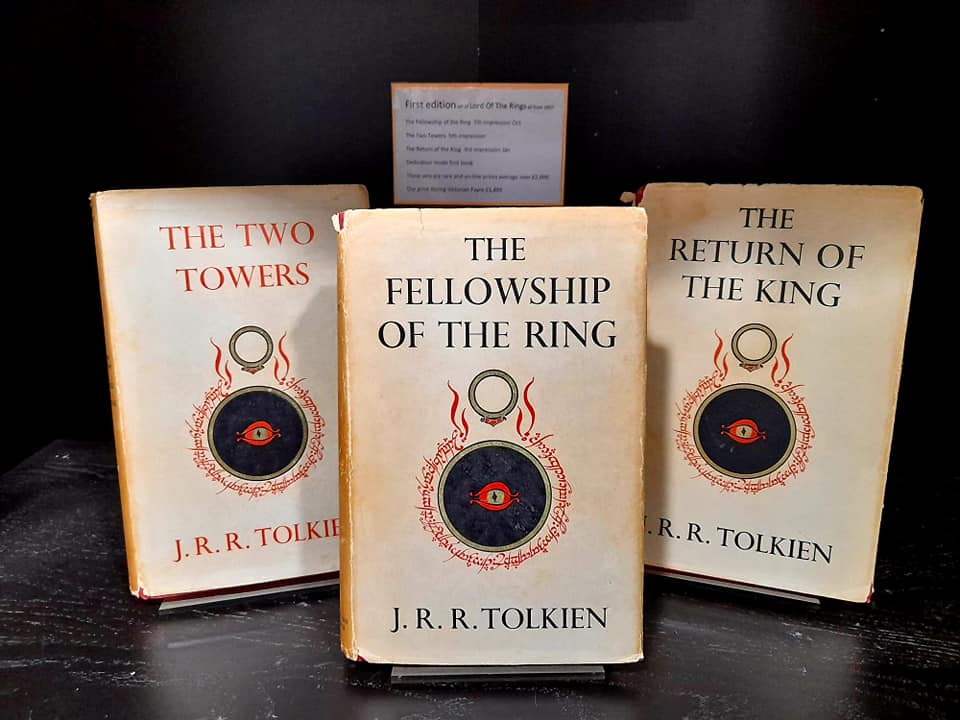 A valuable set of The Lord of the Rings which was stolen from a hospice charity shop in Worcester and later returned to the store, now has a new owner.
The happy ending is the latest in the plot twists surrounding the theft of the three-volume set – which includes The Fellowship of the Ring, The Two Towers, and The Return of the King by J.R.R Tolkien.
The books were taken from a locked display cabinet at the St Richard's Hospice shop in St Swithin's Street on Sunday, December 19.
Following a hospice appeal asking for their safe return, which was shared hundreds of times across social media, the books were returned to a shelf in the store on Wednesday, December 29.
The books were on sale for £1,495 and as soon as they were available to buy again, they were snapped up by a Saudi-based businessman and long-time Tolkien fan.
Martin Clark, whose family live in the UK, said: "I have been a big Tolkien fan for some 45 years and wanting a set of these books for some time.
"Having seen the BBC coverage on the loss and return of the books, I thought that here's a set which has a bit of a story behind it and I am very happy to support a worthwhile charity."
Dan Corns, Commercial Director at St Richard's, said: "This is a happy ending to the tale and we're thrilled that these beautiful books have gone to an owner who will really treasure them.
"It was the first sale of the year for our St Swithin's Street charity shop in Worcester and we hope is a sign of more good things to come in 2022."
Mr Corns added: "This is a considerable sum towards our hospice care and we are grateful to Mr Clark and also everyone in the community who helped us raise awareness of our appeal to bring the books back."
Related stories