With the world reeling from the effects of the pandemic, expert end-of-life care for all is more important than ever.
That's why we're taking part in Hospice Care Week to celebrate the value of hospice support and care, and what matters most at the end of our lives.
Led by national charity Hospice UK, the campaign week takes place from Monday, October 4 to Friday, October 8.
We'll use the week as a chance to share stories from St Richard's – and to help demystify hospice care.
Join the conversation on social media, using the hashtag #HospiceCareWeek
Read an article by Senior Staff Nurse Becky Harding, about her role caring for patients on the hospice's In-patient Unit.
"My role involves giving specialist palliative care to our patients and their loved ones during their stay on the in-patient unit.
"What I love most about my role is being able to give individualised holistic care and seeing the positive impact it has on the patients and their families.
"My job is very rewarding but can be quite challenging at times, especially during the pandemic. But, I am fortunate to work with a really fantastic, supportive team."
Did you know, we provide 24/7 care for patients in their homes?
Jody Parker, Hospice at Home Coordinator, shares an insight into her team and a typical day's work.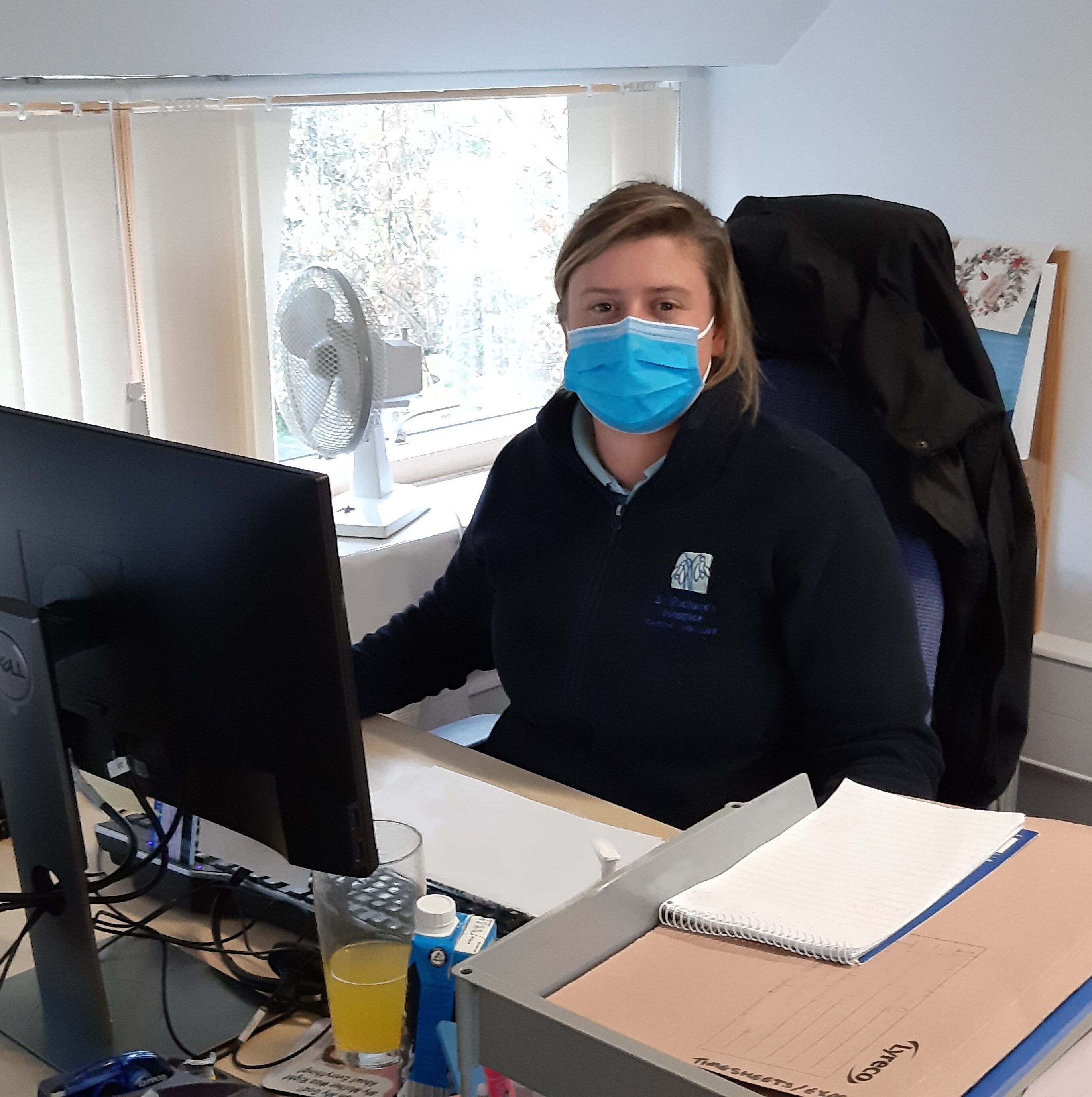 "The Hospice at Home team consists of eight health care assistants, who are specially trained to provide palliative care in patients' homes.
"Hospice at Home provides 24/7 care. As a team, we offer carer support visits, provide a package of care to complement the community nurses, and give specialist night time support so families can sleep well and manage care needs the next day.
"Every day in my job is different. While we have many pre-planned support visits, our team has to be responsive to sudden change in a patient's health and react at short notice if needed.
"Our team provide personal care, support with emotional and psychological distress, and actively provide physical care to someone who is dying.
"If a patient is unable to be left alone at home due to their care needs, our team can step in to give their relatives a break from managing their loved one's care. This allows the carer time to run personal errands, and helps them manage in their role for longer.
"Our staff are trained to give certain medications, support the district nurses with physical care, and talk with families about what happens when people are dying."
A typical day in my role
"My day starts with a review of all planned visits for the team that day. I check all risk assessments are current, that a Covid assessment has been done, and that staff still have capacity to visit.
"I make calls to people who have been referred into the service in order to allocate staff, and time, as needed.
"During my day, I may need to respond to urgent requests for support from Hospice at Home and reallocate staff to those most in need. This often means I need to visit people at home to provide the care. This process of triage allows us to prioritise those patients most in need.
"Every day is different. Every day I feel like I make a difference."
Facts and figures
Every year, our teams offer their skilled, compassionate care to more than 2,900 patients, their loved ones, and bereaved people across Worcestershire.
Every day more than 1,200 people are under our care: at the hospice, at home or in the community
Each person under our care receives support tailored to their needs. Together, we strive to enable them to live well until the end of life.
Thank you
None of this would be possible without the incredible support of our community raising money to fund our services.
The majority of our care is funded by donations. We are so grateful to each and every person who helps us be there for patients and their loved ones when they need us most.