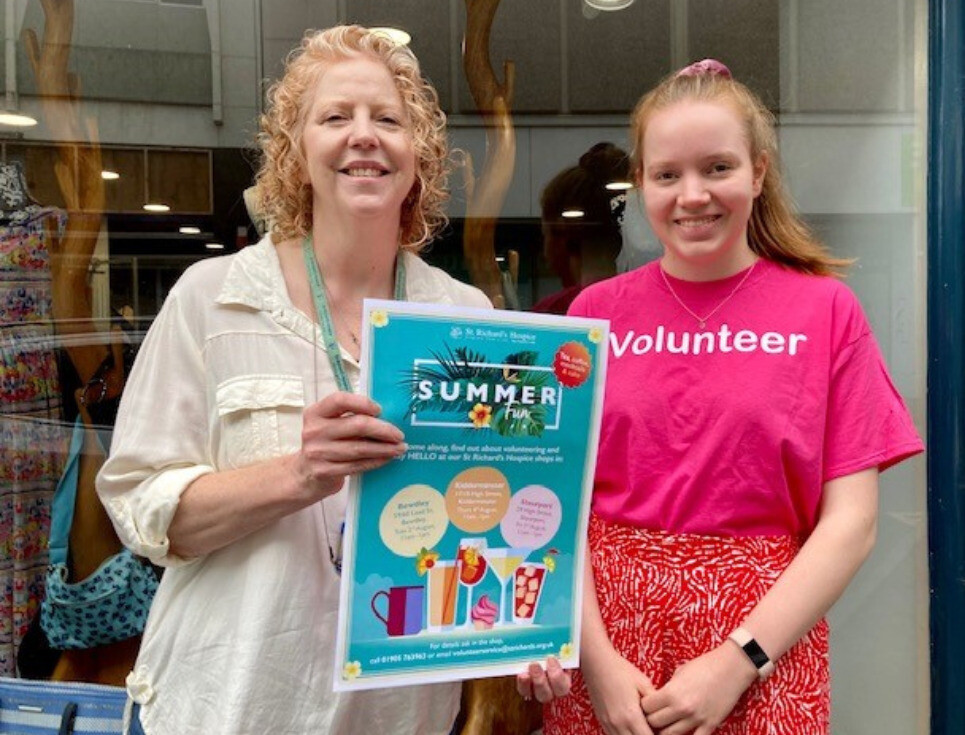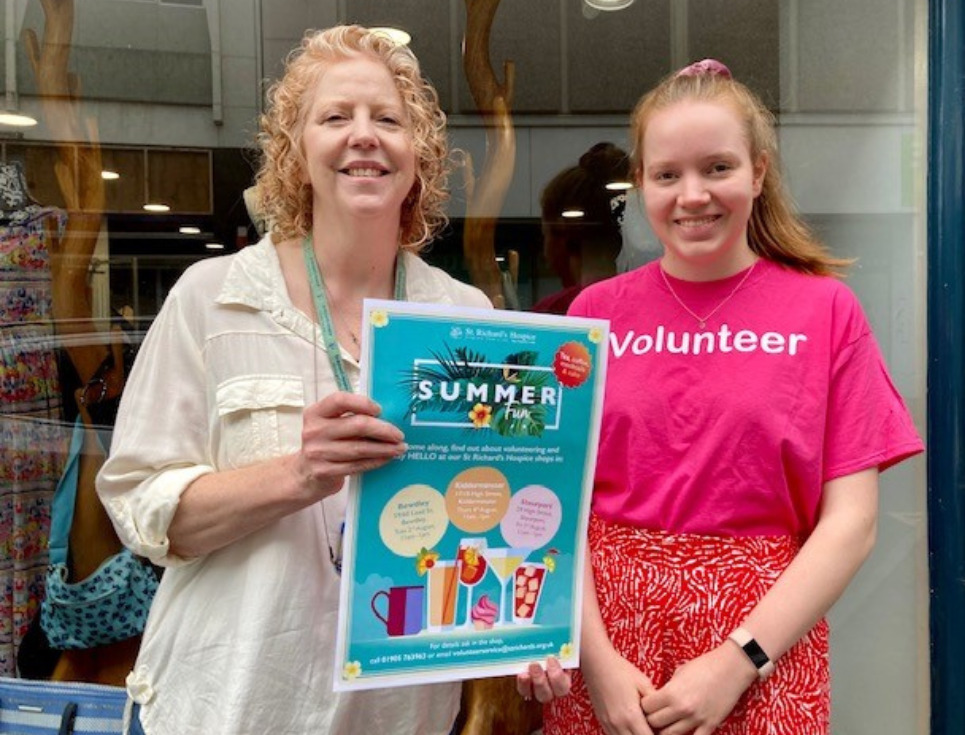 A Worcestershire-based hospice is holding summer fun events encouraging people to join their volunteer team in the charity's 18 shops around the county.
St Richard's Hospice is holding summer fun events at six of their St Richard's charity shops in the county in August. They are asking people to pop in and say hello and find out about volunteering opportunities.
Claire Watkins, St Richard's Staff and Volunteer Engagement Officer said: "Tea, coffee, mocktails, cake and a warm welcome will be waiting for you at our Summer Fun events in the St Richard's charity shops.
"If you've ever wondered what it's like to volunteer then pop along and find out. As a volunteer in our shops, you become part of a fantastic team, meet new people and give back to your community."
"With 18 shops and a warehouse across Worcestershire, there is the chance to volunteer at a store local to you. And, hours can be flexible to suit you too to suit your lifestyle. Just a few hours a week in one of our shops, in the short or long term, will make a big difference."
The events take place at the St Richard's charity shops at 59/60 Load St, Bewdley on Tuesday 2nd August; 17/18 High Street, Kidderminster on Thursday 4th August, or 29 High Street, Stourport on Friday 5th August all between 11am – 1pm.
More dates have been added at 11 High Street, Evesham on Monday, 22nd August, at 233 Worcester Road, Malvern on Tuesday, 23rd August and 13/14 St Swithin's Street, Worcester on Wednesday, 24th August between 11am and 1pm.
St Richard's shop volunteers are the charity's face within the community. Last year the shops raised net profit of over £500,000 through the sale of good quality clothes, bric-a-brac, books and furniture donated by local people to help fund hospice care.
St Richard's Hospice cares for adults with a serious progressive illness, improving their quality of life from diagnosis, during treatment and to their last days. It also supports their loved ones.
Each year the hospice team supports more than 3,100 patients, family members and bereaved people in Worcestershire.
It costs £8.75m to run the hospice (20/21 audited accounts), which includes patient care and all the necessary support services.
St Richard's is an independent charity and relies on donations and gifts in Wills for the majority of its income with the remainder funded by the NHS.