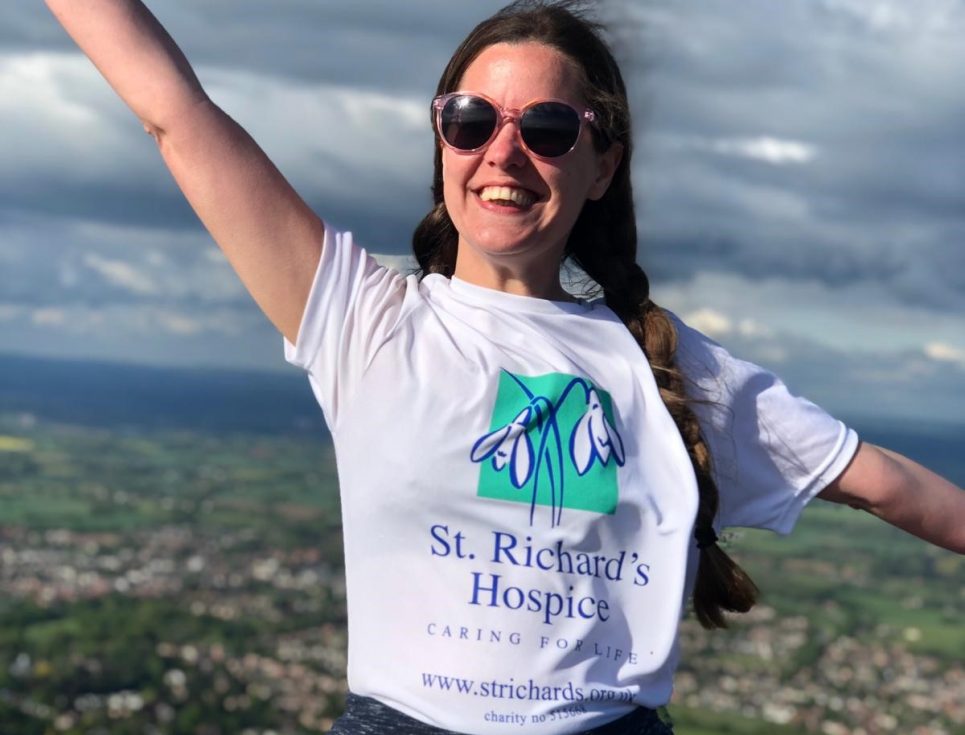 A mum from Callow End has taken on her fifth fundraising walk in memory of her aunt and grandad who were both cared for by a Worcestershire hospice.
Alison Brookes has completed the St Richard's Hospice Malvern Hills Walk for a fifth consecutive year, taking part in two socially distanced 'virtual' events in the wake of the Covid-19 pandemic.
"Both my aunt and grandad received amazing care from St Richard's in different ways," explained Miss Brookes, aged 34. "My aunt was supported through her illness and spent her final days at the hospice, whereas my grandad was cared for at home and where my Nan benefitted from wonderful support too. The help they received was incredible, and tailored to their wishes, which is so important.
"Until hospice care touches your life personally you just don't know how important a service it is and it's one that St Richard's offers to local families for free, when the charity gets only a small amount of funding from the NHS."
Miss Brookes added: "2019 was my biggest fundraising year to date when I walked the Malverns, hosted an afternoon tea and even ran the Worcester City Half Marathon for St Richard's! The afternoon tea in my parents' garden is such a fond memory as all my friends and family chipped in to make cakes and serve tea and we raised a brilliant £800 on the day.
"For the last two years, with social distancing rules the way they are, we haven't been able to hold a face-to-face event but we could take part in the charity's walk on the Malverns. So, my partner, Daniel, a friend, Laura, and I jumped at the chance to give something back again and have raised another £470 for the hospice so far."
St Richard's Malvern Hills Walk is running as a virtual event again this year, meaning that supporters can enjoy a socially distanced five or 11-mile walk at a date and time to suit them in June.
Kelly Johns, hospice fundraiser, said: "We are so inspired by Ali's fundraising efforts to date, raising more than £2000 to support our care here. Of course, it means even more at the current time when many of our fundraising events aren't able to take place and with charity shops having only just reopened.
"With more than three quarters of our funding coming from our wonderful community and supporters; we really couldn't continue to provide free care and support without amazing people like Ali. So, we'd love others to join her and dig out those walking boots to help support our care during June."
To support Ali and donate towards her fundraising challenge visit: https://www.justgiving.com/fundraising/alison-brookes2
To take part in the St Richard's Hospice Malvern Hills Walk during June, register for free at: https://www.strichards.org.uk/event/malvern-hills-walk-2021/. The hospice is asking participants to raise £30 or more. All those who hit this fundraising target will receive a pair of Bamboo Clothing walking socks, subject to availability.
The Malvern Hills Walk is kindly sponsored by Speller Metcalfe and is supported by the Malvern Hills Trust and Bamboo Clothing.