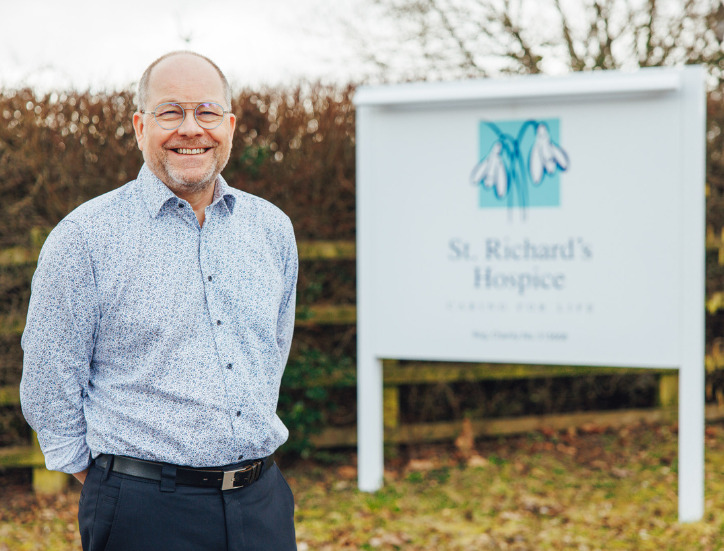 Worcestershire's St Richard's Hospice has warmly welcomed Mike Wilkerson as the charity's new Chief Executive, following the retirement of his predecessor June Patel.
Mr Wilkerson joins St Richard's from Saint Catherine's Hospice in North Yorkshire where he has been Chief Executive for the last eight years. He has extensive experience of working in palliative and end of life care, with previous roles at Rotherham Hospice and St Wilfrid's Hospice in West Sussex.
The new Chief Executive and his wife, Alison, have moved to Worcester and he is looking forward to leading the hospice team of 240 staff and 658 active volunteers from the hospice in Wildwood Drive, Worcester.
"It's a pleasure and a privilege to join the team. St Richard's is a fantastic, modern hospice in a beautiful environment and I'm looking forward to being part of the team that delivers excellent care and support to our patients and families." said Mr Wilkerson.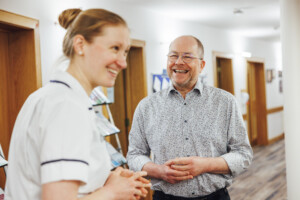 He added: "We are privileged to hear from many patients, families and health professionals of the huge difference that our care makes at such a difficult time.
"In the future we will continue to build on the best services we offer whether that is in the hospice, in people's own homes or in the community.
"After just a couple of weeks in post, I can see the fantastic support from the people of Worcestershire whose generosity makes all this possible. It's heart-warming to see how much St Richard's is valued and respected in the community."
Chair of St Richard's Governors, Jenny Cowpe, said: "We are delighted that Mike has taken up his post as our new Chief Executive, leading our dedicated and highly-respected team.
"His experience will help shape continuous improvements in the quality of care that the hospice provides for more than 3,100 patients, loved ones and bereaved people each year in our community."