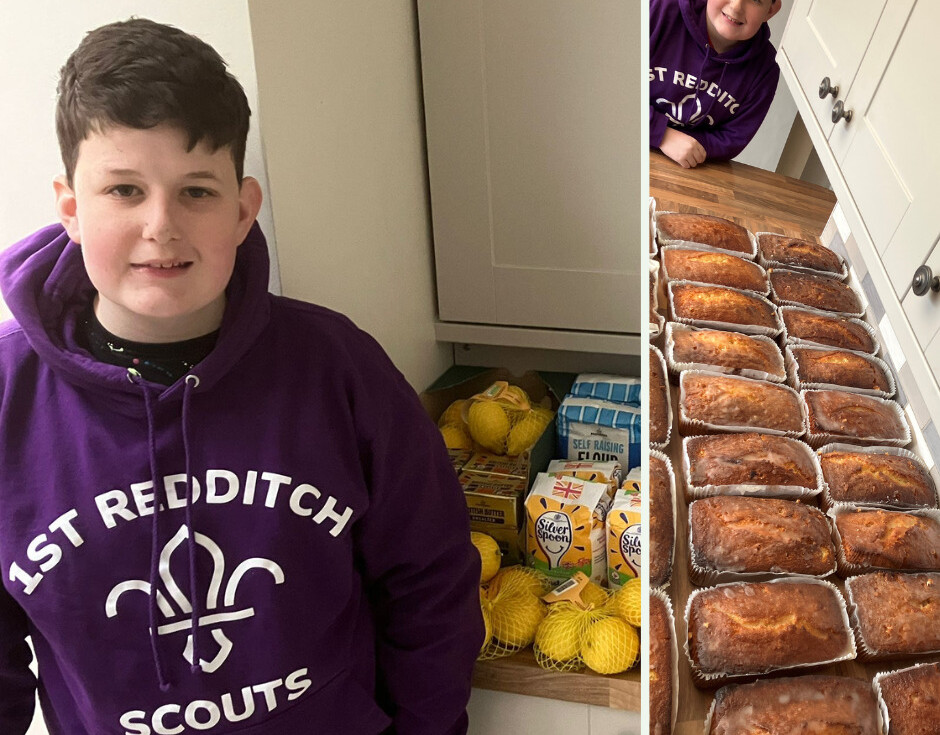 Today we're saying a huge thank you to 12-year-old James Deaves who channelled his inner master chef to raise money for our care in memory of his mum, Helen.
James, from Redditch, baked a huge batch of his mum's favourite cake – lemon drizzle – and sold them to family and friends. To make the cakes James used 90 eggs, 6 kilos of caster sugar, 6 kilos of flour, 22 blocks of butter and 30 lemons! James took on his big bake on one day in March, starting at 6am and then delivering the fresh cakes to customers with his dad, Antony Deaves.
Antony said, "The children lost their mom to secondary breast cancer in December 2015, she was 37. The support and care that St Richard's gave her was second to none. We are thankful that Helen was made as comfortable as possible with the support of St Richard's staff. "
He added, "James loves baking and has done since he was about five – he's always looking at recipes and trying new things out and takes part in school competitions, coming second in chef of the year in 2022." James took on the cake bake as part of the Scouts Personal Challenge and Baking Badge.
Thank you to James and all our kind-hearted fundraisers – we couldn't offer our care to patients and families without your support. 💙