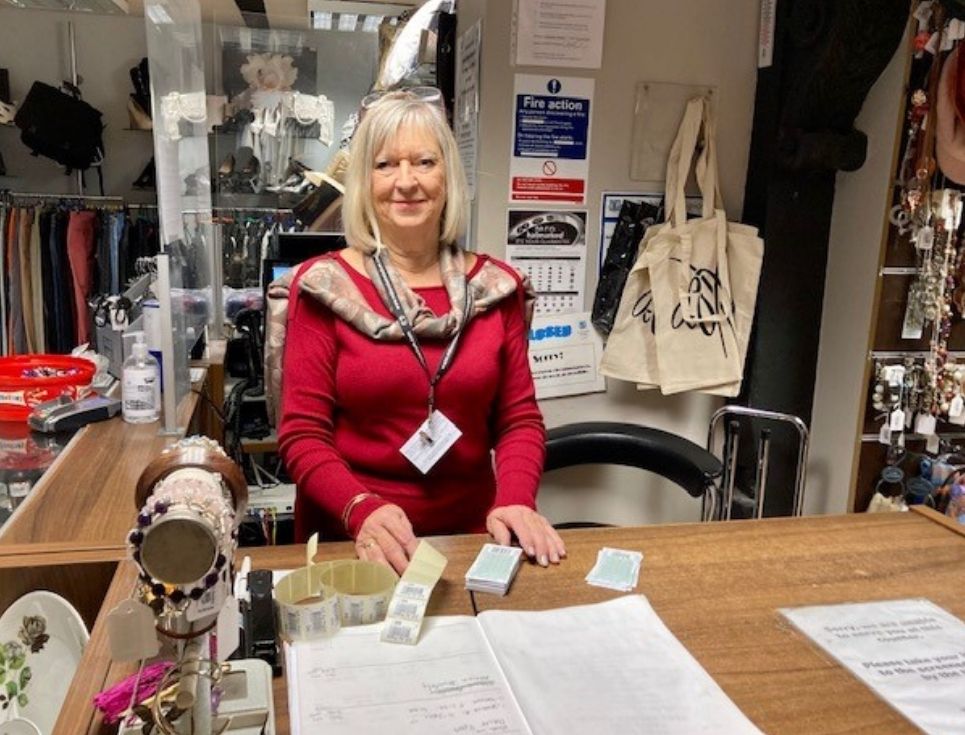 A Worcestershire-based hospice is encouraging people to join their volunteer team this year in the charity's 18 shops around the county.
St Richard's Hospice is hoping that at least 150 new volunteers will swell their ranks to help run the stores, which raise vital income towards the hospice's care of patients and families living with a serious progressive illness.
St Richard's Shops Director, Dan Corns, suggests becoming a shop volunteer is a great step to take in a new year.
Mr Corns said, "If you're looking to meet new people, improve your wellbeing and give something back then look no further than your local St Richard's Hospice shop. Our volunteers tell us that these are three of the things they love most about working in our shops, along with enjoying being part of a team."
St Richard's already has 400 active shop volunteers who are the charity's face within the community. In the year 2019/20, pre-pandemic, volunteers donated 92,000 hours of their time to help in the shops.
Last year the shops raised over £500,000, with government Covid-support, through the sale of good quality clothes, bric-a-brac, books and furniture donated by local people.
Claire Watkins, St Richard's Staff and Volunteer Engagement Officer said, "We're hoping people will be planning their year ahead and thinking about what will motivate them and give them a sense of purpose if they have some spare time.
"We realise that many people have a very busy lifestyle but would still like to get involved in volunteering so we are flexible to fit in with their needs. Just a few hours a week in one of our shops, in the short or long term, will make a big difference."
Jayne Roberts volunteers at her local hospice shop two or three times a week in roles from customer service and till work, to using her creativity to make vibrant window displays.
"I have always enjoyed retail and working with the public," says Jayne, who worked at Marks and Spencer for 14 years.
"I really enjoy volunteering and feel I am giving back something to the community. I would urge anybody to do it!"
Anyone able to volunteer is asked to call into their local shop to chat with the manager about the volunteer opportunities available, register interest via the St Richard's website or call them on 01905 763963.
St Richard's Hospice cares for adults with a serious progressive illness, improving their quality of life from diagnosis, during treatment and to their last days. It also supports their loved ones.
Each year the hospice team supports more than 2,900 patients, family members and bereaved people in Worcestershire.
It costs £8.75m to run the hospice (20/21 audited accounts), which includes patient care and all the necessary support services.
St Richard's is an independent charity and relies on donations and gifts in Wills for the majority of its income with the remainder funded by the NHS.