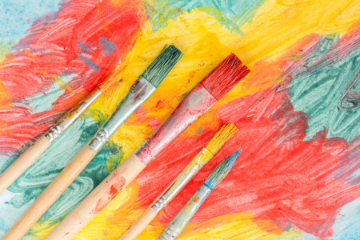 FAB and FUN. No previous knowledge or experience needed.
Each week we will look at a different artist or style and there will be a short, simple activity based on related techniques. This group meets online using Zoom.
The aim is to enjoy meditative art activities and explore simple techniques related to an art theme rather than enhancing or developing advanced art skills. There may be opportunities to stimulate ideas for further artwork to be carried out after the session according to individual needs.
Most sessions will relate in some way to activities on our Living Well resource pages which may offer the opportunity for individuals to display work created after the session in the resource page galleries, should they wish to.
You will only have to fill in the form once to join each Art Club activity via a recurring link on Zoom. Alternatively, you can book by telephoning Judy weaver 01905 958175 or Karen Smith on 01905 958180.
Register Your Interest (living well)