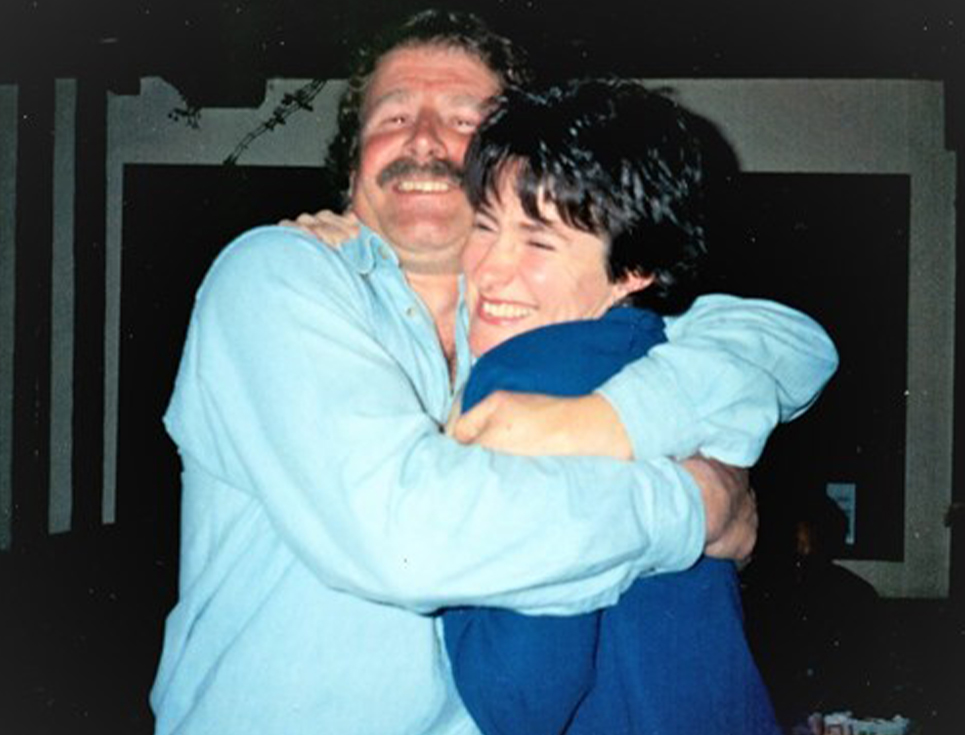 Jackie having a hug from her big brother.
Kind, gentle and fun loving she was loved by all her family and many friends. She had travelled and lived abroad with her partner of many years returning home here in Worcestershire every Autumn till Spring.
Out of the blue she had a mild stroke and was diagnosed with a brain tumour and given five weeks to live.
She spent her last two weeks at St.Richards where she died on 10th August 2009. The palliative care and comfort she had received was exceptional.
I can never thank St. Richards Hospice enough for looking after my precious little sister.
Steph