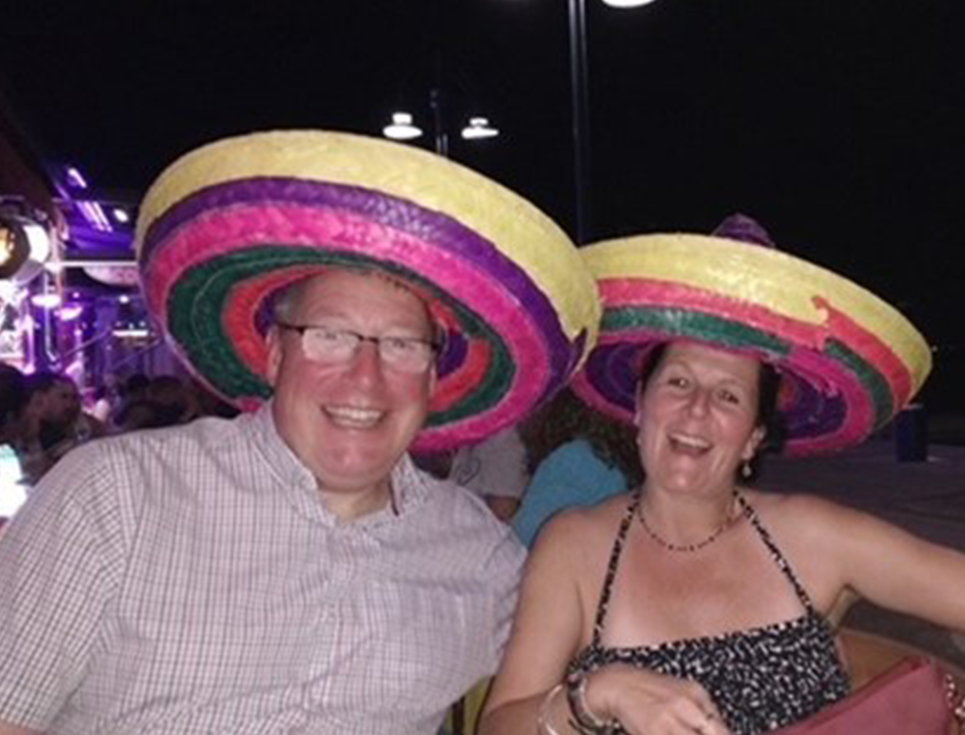 30 Mar 2021, Our Lady and St Joseph Church, Alcester
Richard died very suddenly on the evening of Saturday February 27th 2021, at his home in Inkberrow from a ruptured aortic dissection. His wife Emma was with him.
We have set up this site so that the many people who knew Richard can leave messages, photos, and thoughts for others to read and share. In his memory his family would welcome donations to two local charities, with which Richard himself had been very actively involved over the years, raising significant sums. The two charities are:
– St Richards Hospice (Worcester)
– The Midlands Air Ambulance Charity
Thank you for visiting this site and making a donation. Raising money for two such important charities is one way to ensure that some good will come out of the great sadness felt by his family, friends and colleagues at this time.
Richard was a truly wonderful sensitive family man, caring, supportive and fun loving. He adored his wife Emma, whom he met when they were students together at UCW Aberystwyth. He was hugely proud of their two sons Angus and Reuben. Richard and Emma made their home in rural Worcestershire, creating a small farm at their home, where he cared for their horses, sheep, goats, pigs, chickens, cats and dogs.
As well as his love of his home life in Worcestershire, Richard loved to travel, often with family and friends and a particular pleasure was the annual family skiing trip. He also travelled to far flung corners of the world as part of his role as Head of Sales and Marketing with Sterimedix in Redditch, a job which meant so much to him. He enjoyed seeing new places and meeting new people, making many real friends across the globe.
As well as his passion for his family, Richard was an avid West Ham fan, and actively followed sport. His many friends will remember receiving regular messages of congratulations or commiserations as teams won and lost.
Richard took life in his stride, its ups and downs, and was respected and loved by all who came into contact with him. We will all miss him enormously.
A CELEBRATION OF THE LIFE OF RICHARD WALKER
Funeral service is at Our Lady and St Joseph Church, Alcester on Tuesday 30th March 2021 at 2:30 pm
Both the funeral service and the committal at the crematorium will be subject to national Covid 19 restrictions. We are aware that many people would like the opportunity to 'join' the services, so we are arranging Live Stream from both the church and the crematorium.
The live stream for Richard's funeral will be broadcasted to: www.cmtv.biz/Richard-Walker live streaming will start at 14:20 (BST) for a 14:30 start on Tuesday 30th March 2021
The live streaming will start at the church. When the church service concludes and the funeral party travels to the crematorium there will be a holding video running. Live streaming will then continue from the crematorium.
Within a day of the funeral, an edited version of the video will be available on the web page (link above) and the video can also be downloaded onto a computer.
Service
30th March 2021 at 2:30 pm
Our Lady and St Joseph Church, Alcester 10 Priory Rd, Alcester B49 5DY
Committal
30th March 2021 at 4:00 pm
The Vale Crematorium, Evesham