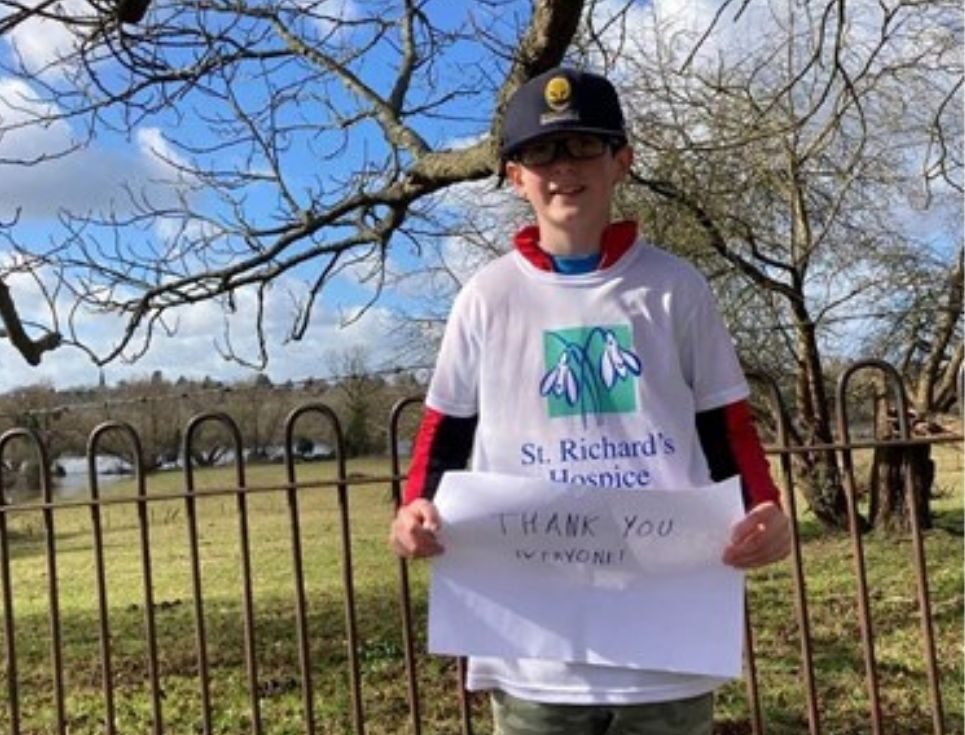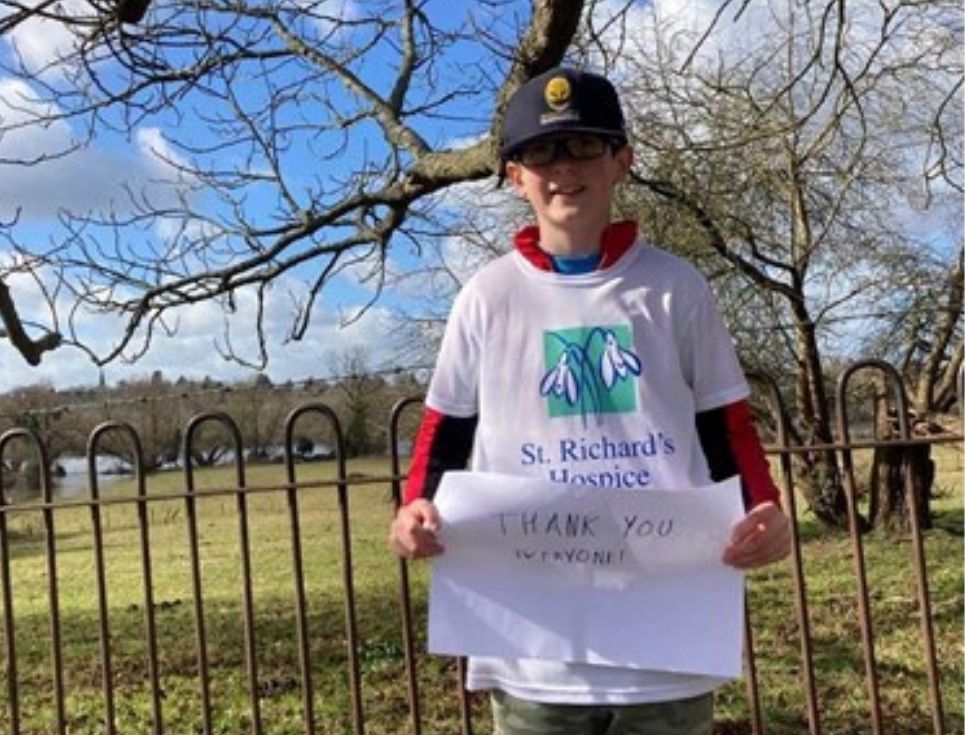 An 11-year-old Worcester schoolboy is taking on the biggest sporting challenge of his life to raise funds for St Richard's Hospice in memory of his beloved Uncle.
Eddie Underwood, who goes to school at King's St Albans, Worcester, has already raised over £1,200 in his challenge which will take place on Saturday, 2nd April.
Eddie will run the first two miles from Upton Upon Severn Rugby Club, and will be joined by his Headmaster Richard Chapman to cycle ten miles to Worcester. Eddie will run the last two miles to end at Sixways Stadium on the outskirts of the city.
His Uncle, David Underwood, was a huge rugby fan who used to play for Upton and was a life-long supporter of the Worcester Warriors. Eddie is aiming to arrive in time to be the match mascot when the Warriors face Newcastle at 3pm.
Eddie said: "I'm a happy, sport-loving eleven-year-old and I'm lucky to have a brilliant life with great friends.
"Sadly, my Uncle David passed away last year and I'm planning to raise heaps of money for St Richard's Hospice, as they cared for him so well when he needed help."
Eddie added, "I would also like to thank Worcester Warriors for the huge support they have been in helping me with his challenge."
To donate to Eddie visit www.justgiving.com/fundraising/timetobeawarrior
Sofia Gunster, Fundraiser at St Richard's said: "This is a tough challenge for Eddie and we're in awe of his determination and dedication. We wish him well in his training and on the big day. Everyone at the hospice is very grateful for his support which will help us fund our care of patients and their loved ones."
St Richard's Hospice cares for adults with a serious progressive illness, improving their quality of life from diagnosis, during treatment and to their last days. It also supports their loved ones.
Each year the hospice team supports more than 2,900 patients, family members and bereaved people in Worcestershire.
It costs £8.75m to run the hospice (20/21 audited accounts), which includes patient care and all the necessary support services.
St Richard's is an independent charity and relies on donations and gifts in Wills for the majority of its income with the remainder funded by the NHS.