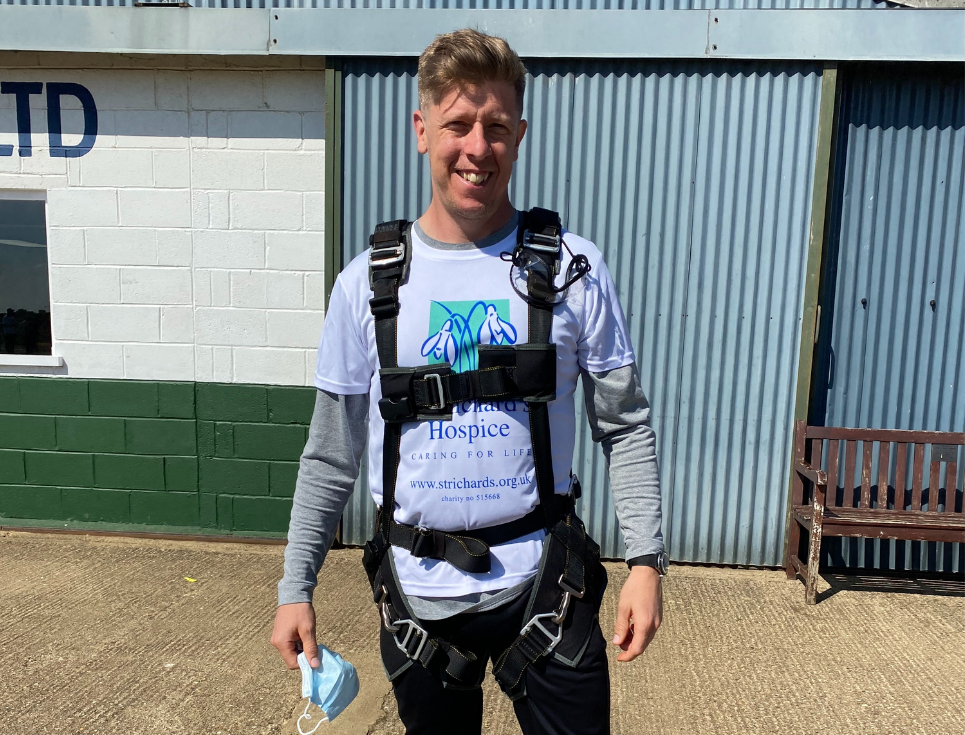 A Worcester man overcame his fear of flying to take a dramatic leap from a plane at 10,000ft – all to raise funds in memory of his mum.
Matt Tipper, 46, has raised more than £620 for St Richard's Hospice as a thank you for their care of his mother, Margaret, after she had a debilitating stroke.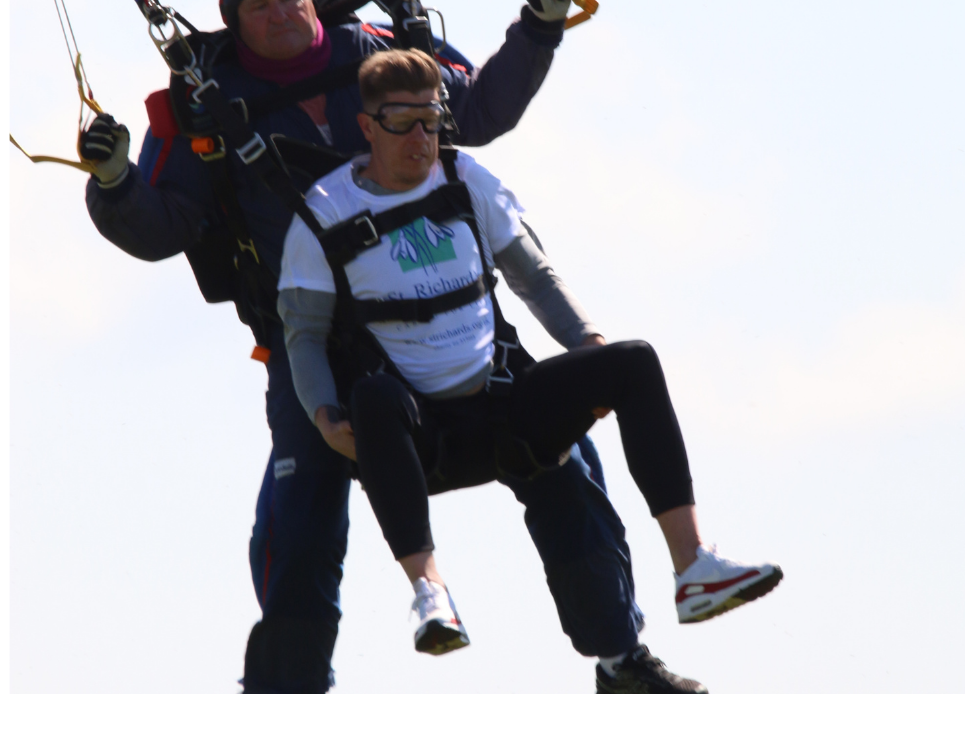 Mr Tipper explained, "My decision to skydive for my fundraising wasn't an easy one as I actually have a fear of flying; so jumping out of a plane was not something I ever thought I'd do. However, it was important to me to pick something that was challenging as it stood as a reminder that I am very much alive and able to do such things! "
"It certainly was a memorable experience and one I will never forget. I urge anyone who has the chance to do a skydive to do it. What could be a better feeling than achieving something so huge whilst raising money for such an important and vital charity."
Mr Tipper, who works for Network Rail added, "I wanted to do some fundraising since my mum was cared for in St Richard's Hospice during her last few days.  Once the sad decision was made that her care was going to become palliative, we as a family were relieved when she got a room at the hospice.
"She was given a room with a beautiful view of the gardens that was full of wonderful wildlife that we know she would have loved. It also gave us a peaceful area that we as a family could sit and reflect on the day of her passing. The hospice treated my mum and our family so kindly and by fundraising it allows me to give just a little something back to say thank you and allow such high standards of care to continue."
To donate to Mr Tipper's fundraising, please visit https://www.justgiving.com/fundraising/Tipptopp2
Hospice Fundraiser Ria Simons said, "We're in awe of Matt for overcoming his fears so he could raise funds for our care. He's a hospice star and we're very grateful for his fantastic fundraising so we can care for more patients and families."
St Richard's is holding a group Summer Skydive on August 21st at Hinton Airfield. To find out more and sign up visit https://www.strichards.org.uk/event/summer-skydive-2021/
St Richard's Hospice cares for adults with a serious progressive illness, improving their quality of life from diagnosis, during treatment and to their last days. It also supports their loved ones.
Each year the hospice team supports more than 3,300 patients, family members and bereaved people in Worcestershire.
St Richard's is an independent charity and relies on donations and gifts in Wills for the majority of its income with the remainder funded by the NHS.