Bee part of the buzz this summer and join the community in creating our Celebration Garden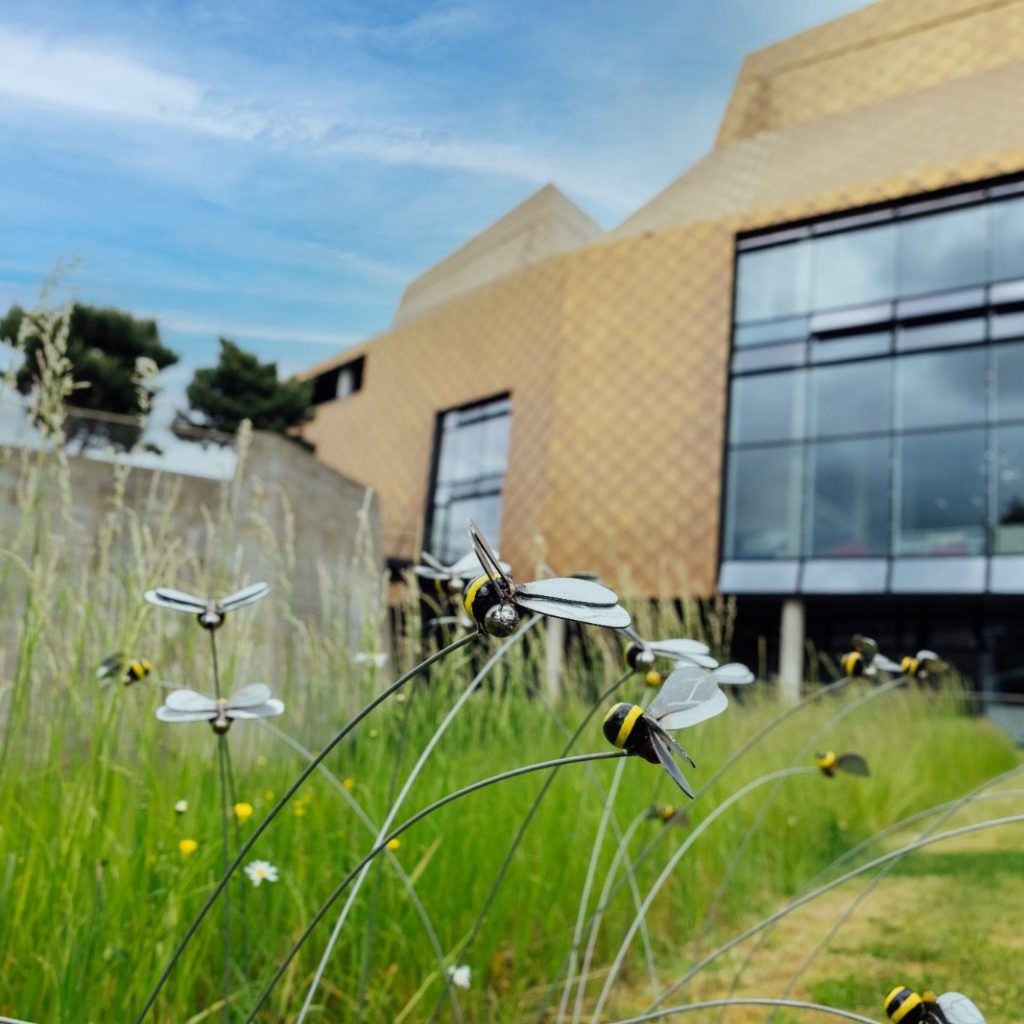 Join us to create a stunning colony of bee sculptures taking flight in Worcester this summer in a Celebration Garden raising funds for our care.
One thousand intricately painted, hand-crafted bees will create a buzz when they are displayed in the garden of The Hive, Worcester from 20 August until 2 September 2021.
The unique display of beautiful bees follows the success of St Richard's previous Celebration Gardens of forget-me-nots, snowdrops and dragonflies. Each bee is uniquely commissioned from craftsman Ed Alvis of Metal Art UK, at his workshop near Evesham.
So why not 'bee inspired' and celebrate or remember someone or something special with one of the beautiful bees in the display, which you can later take home as a keepsake or a gift. Please fill in the below form to secure your physical bee sculpture.
Contributions to help create this sculpture installation will help fund our care of patients, their loved ones and the bereaved in Worcestershire.
"The bees will create a memorable and stunning garden which will be an ideal focal point for celebration and reflection. We felt bees would be particularly appropriate this year as they work together as a community – just as the people of Worcestershire have done over the last months, supporting each other and the hospice to continue to care."

Tricia Cavell, Fundraising Director
Donors will be invited to collect a bee from the Hive on 2 September 2021, collect from the hospice (14 September 2021) or via post (£6 postage) after the installation is dismantled.
Along with 1,000 bees the garden will host five unique sculptures made from recycled metals by Ed Alvis. Each two meter high flower sculpture is set on Cotswold stone. The bee creator, Ed Alvis, is well known from his appearances on television's Scrap Kings for the Quest channel and has a personal connection with the hospice.
Virtual Bee
You can also celebrate or remember someone online in our virtual garden. Once you have made your donation for a virtual bee, you can share it with your family and friends across social media or send them buzzing anywhere in the world via email. Please note donations made on this page will secure a virtual bee only.
Please fill in the donation form below to secure your bee sculpture.
Sponsored by
Supported by