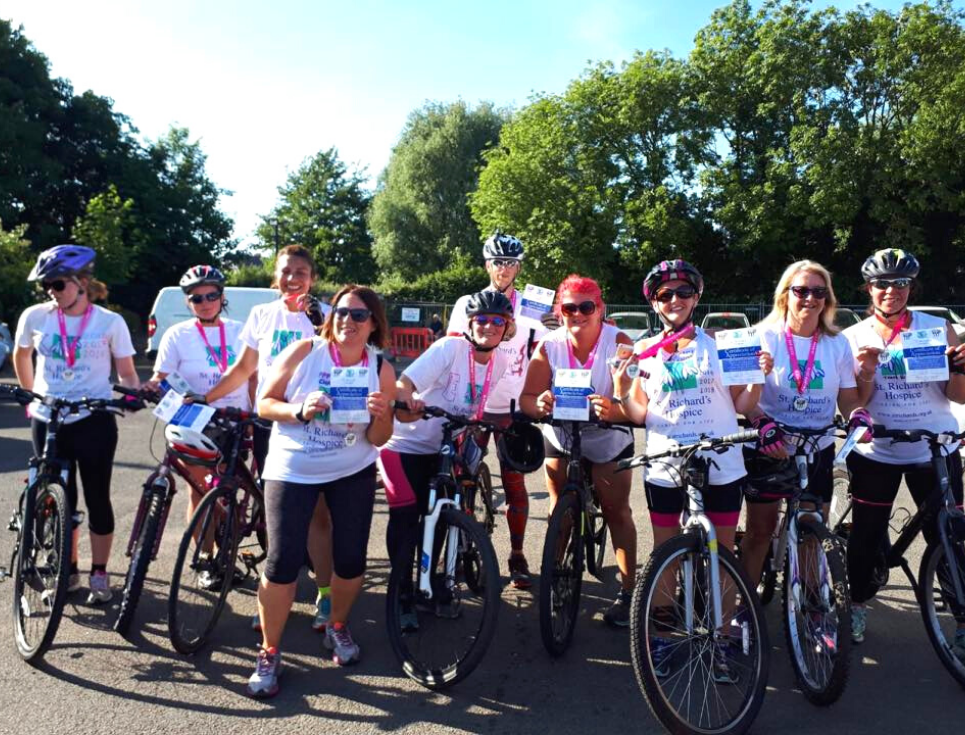 TEAMS are being invited to tackle a 35-mile endurance challenge by foot, bicycle and boat to raise funds for hospice care.
St Richard's Hospice is encouraging groups of six to 10 people to get involved with its annual Paddle, Plod and Pedal challenge on Saturday, September 24.
The challenge will see participants paddle in bell boats from Pershore to Tewkesbury and then plod from Tewkesbury to Severn Stoke, before pedalling back to Pershore.
Ria Simons, Corporate Fundraiser at St Richard's Hospice, said: "We love this event as it's such a fab way to enjoy the great outdoors, while having fun as a team – and achieving something amazing too!
"This isn't a race and teams should complete the course at their own pace. It's no easy feat and we can guarantee a sense of satisfaction on crossing the finish line!
"While the challenge is free for teams to enter, we ask each person to pledge to raise at least £200 for St Richard's as this will help us continue to fund our care to patients and their loved ones across Worcestershire."
Each element of the challenge is between 10 and 12 miles, and there will be refreshments at the finish line for everyone who took part.
Paddle, Plod and Pedal is a long-running event in the hospice's fundraising calendar. Last year, a team from the hospice's Living Well Services took part raising more than £1,800.
For more details, and to register a team, visit www.strichards.org.uk/event/paddle-plod-pedal or call the hospice's Fundraising Team on 01905 958262.