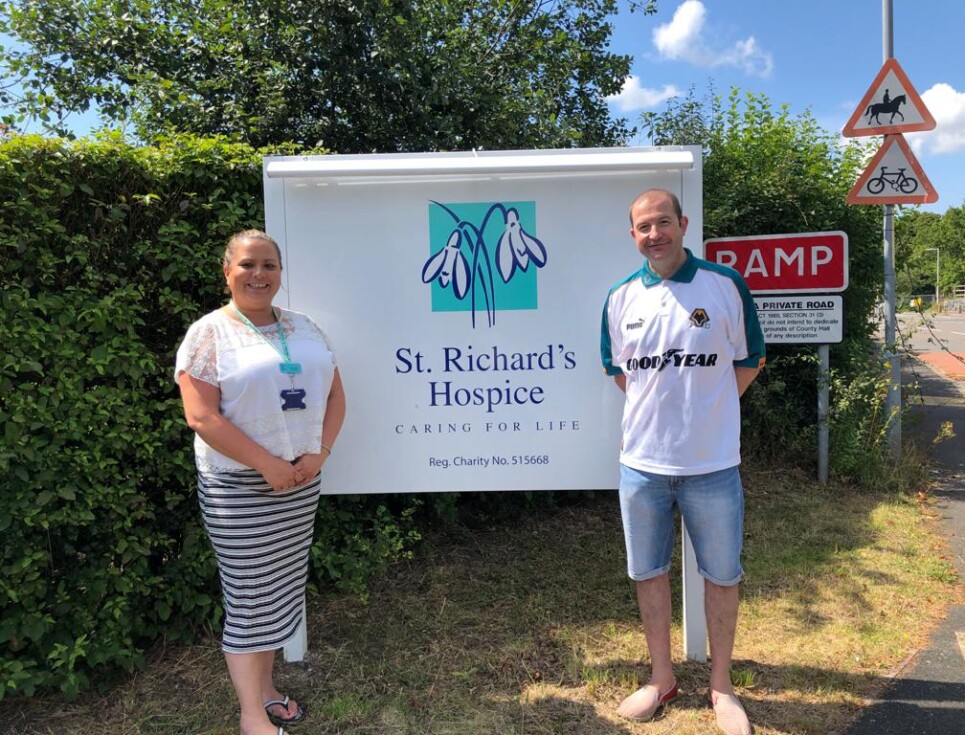 TWO rival superstore football teams will go head-to-head on the pitch this month to raise funds for Worcestershire's St Richard's Hospice.
The much-anticipated annual Retail Challenge Cup match between Tesco and Morrisons will be held for the 24th year at Evesham United Football Club Jubilee Stadium on Sunday, 24th July.
Organiser Mark Payne founded the event in 1998 in memory of his mum, Gill, who was cared for by St Richard's.
This year's event will see Worcester cricket legend Darryl Mitchell present the victorious side with the Retail Challenge Cup. Tesco triumphed in the last match, winning 10 – 2.
"Mum passed away in December 1997 when she was 54, but we are so grateful to the nurses at St Richard's – they were so caring and helpful," said Mr Payne, who works at Tesco in Worcester Road, Evesham.
"It was a difficult time and they were so caring and understanding – they were always there. We are really grateful."
Since its beginnings, the Retail Challenge Cup has raised around £20,000 for St Richard's to support patients living with serious progressive illnesses and their families.
"It will be a fun, family event to raise money for a great cause which is St Richard's Hospice," added Mr Payne.
Ria Simons, Fundraiser at St Richard's, said: "This is a well-loved annual event in Evesham and has raised a tremendous amount for St Richard's over the years.
"It is set to be a great evening, so why not come along and support a team – and the hospice too?"
Admission on the gate costs £2 for adults and £1 for children under 16 with all proceeds going to the hospice. Kick-off is at 5pm.
The Man of the Match award in memory of Tesco worker Shirley Barber will this year be presented by her daughter, Emma.
St Richard's Hospice cares for adults with a serious progressive illness, improving their quality of life from diagnosis, during treatment and to their last days. It also supports their loved ones.
Each year the hospice team supports more than 3,100 patients, family members and bereaved people in Worcestershire.
It costs £8.75m to run the hospice (20/21 audited accounts), which includes patient care and all the necessary support services.
St Richard's is an independent charity and relies on donations and gifts in Wills for the majority of its income with the remainder funded by the NHS.