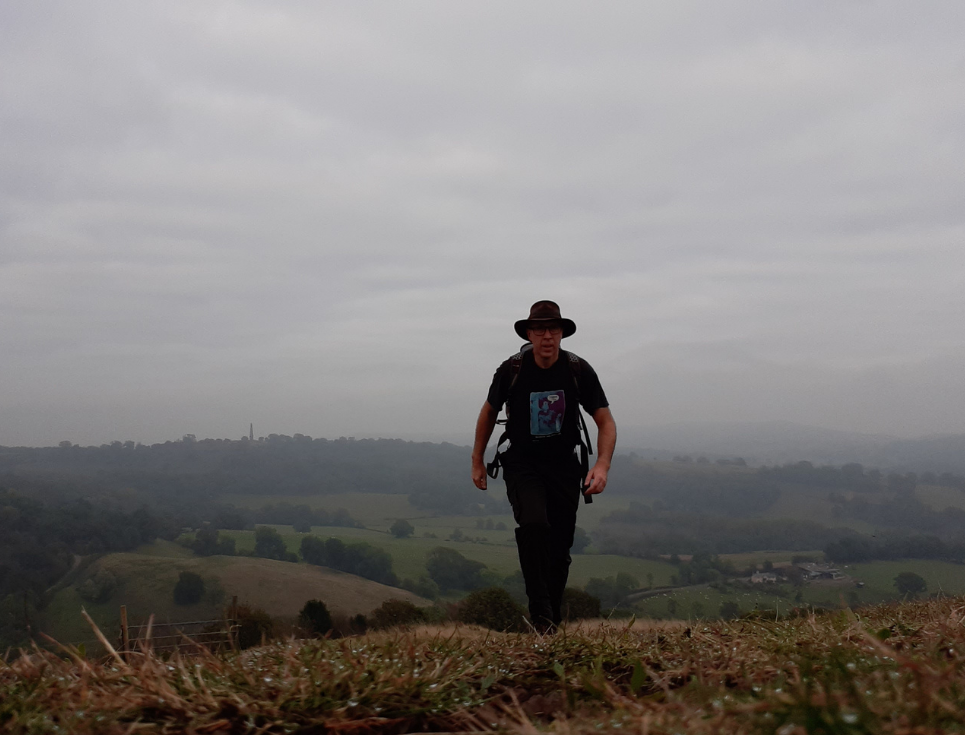 Meet Tim Ricketts who is taking on the mountainous challenge of climbing the Yorkshire Three Peaks in under 12 hours, all to raise funds in memory of his good friend Andy Hall who was cared for by St Richard's.
Andy was due to be Tim's Best Man but sadly died last year.
Tim says, "myself and Andy were due to undertake the Yorkshire 3 peaks during the summer of 2020 – this was partly as a 50th birthday present to myself, partly because he was a fine walker and partly for the sense of achievement and a well-earned ale or two at the end of it all. As we all know Covid landed and everything changed. Due to the lockdown I simply wasn't able to see him and it was only a chance encounter with another friend that was our first real indication that something was horribly amiss. On the 6th June 2020, the day we were supposed to undertaking the challenge, Andy died."
"We have taken three stones from Andy's garden and have painted them with his name, date of birth and date of passing and his closest friends and work colleagues have all signed the stones. I will be leaving a stone at each one of the peaks and having a nip of brandy so we get to have a last walk and drink together. "
Tim – an NHS as a Specialist Podiatrist – lives close to the Malvern Hills which he says make a great training ground.
He says he is fortunate to be walking with his brother-in-law, Ian, who has just completed his 100th marathon and who will help inspire him to keep on and hopefully complete the challenge under the 12 hour limit.
"I have mixed feelings on the day, it will be emotional and demanding and of course the weather will play a major factor, but this is not the sort of task undertaken because it is easy.
"I have had nothing but positive support from friends, family, work colleagues and patients alike.
"The warmth and care the team of St Richard's demonstrated and continue to do so on a daily basis goes beyond simple words, you say 'thank you' to someone that holds a door for you, what do you say to someone that comforts your loved ones in their final days? I have no such words, but I hope my gesture helps a little.
So, the accommodation is booked, the transport is ready and other than some further training we are good to go."
Tim will be climbing the 24-mile route which includes 1585m (5200ft) of ascent on 23rd October. He will also be remembering another friend, Mark, who was cared for by St Richard's before he died last year. To donate visit: http://www.justgiving.com/Timothy-Ricketts