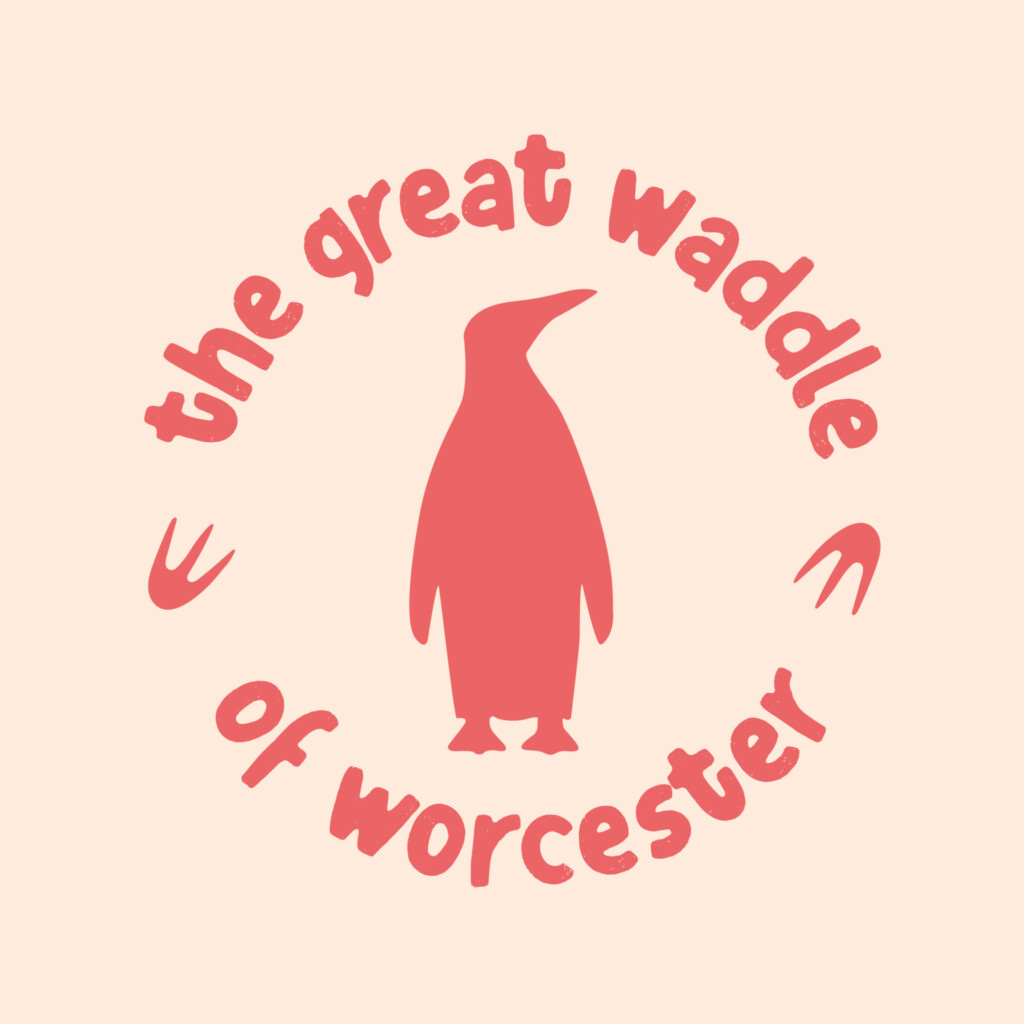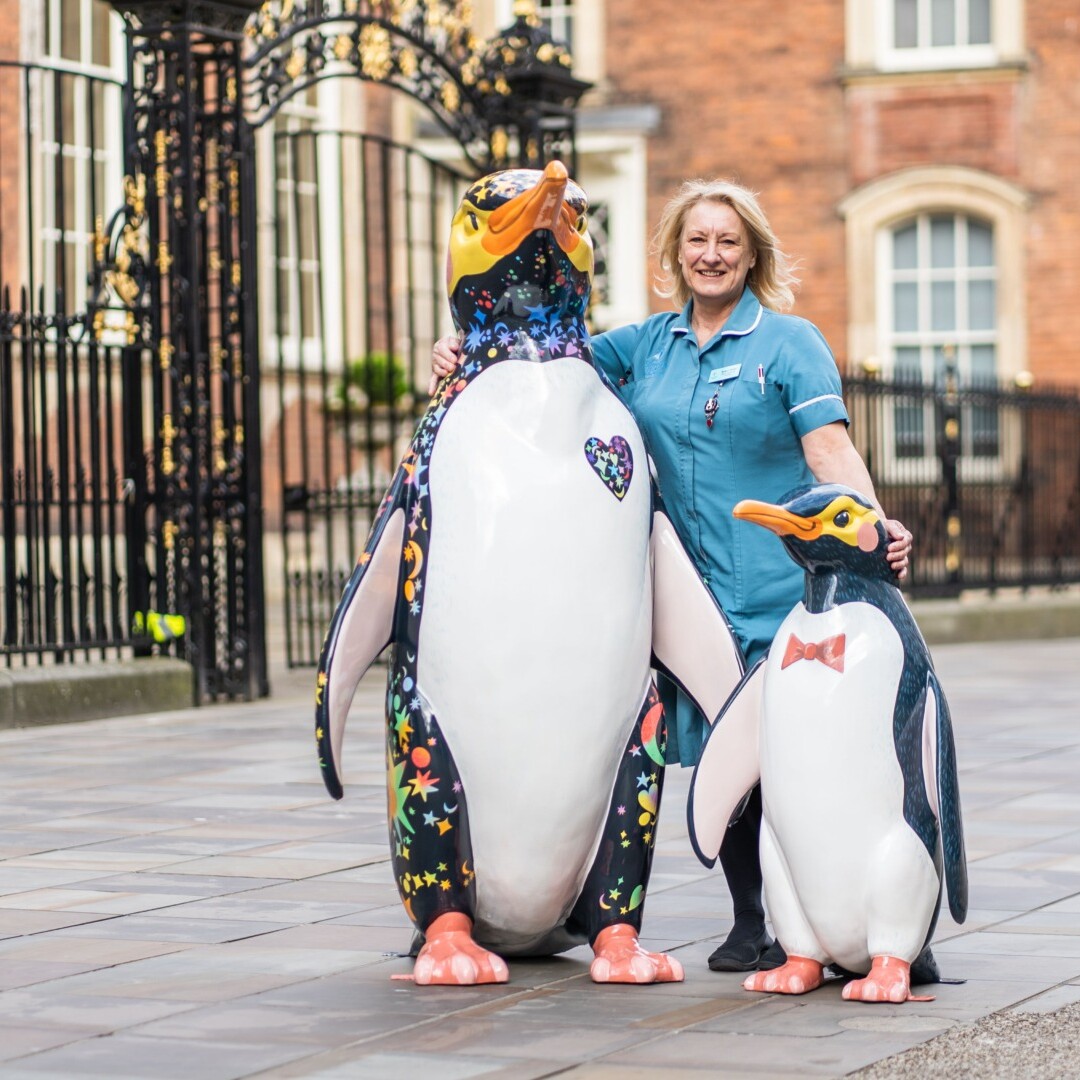 A waddle of wonderfully designed penguins will slide into Worcester next summer to form the city's third, spectacular, public art trail – raising funds for St Richard's Hospice.
Penguin sculptures will line streets and open spaces for eight weeks in 2024, creating the great Waddle of Worcester – a Wild in Art event brought to the city by St Richard's.
Today's launch reveals the follow-up to Worcester Stands Tall and Worcester's Big Parade, which saw giraffe and elephant sculptures displayed in 2018 and 2021 raising more than £700,000 combined.
Forty big penguin sculptures will form the free art trail – running from Monday, July 22 to Sunday, September 15 2024.
The sculptures will be sponsored by businesses and brought to life with designs created by artists from Worcestershire and beyond.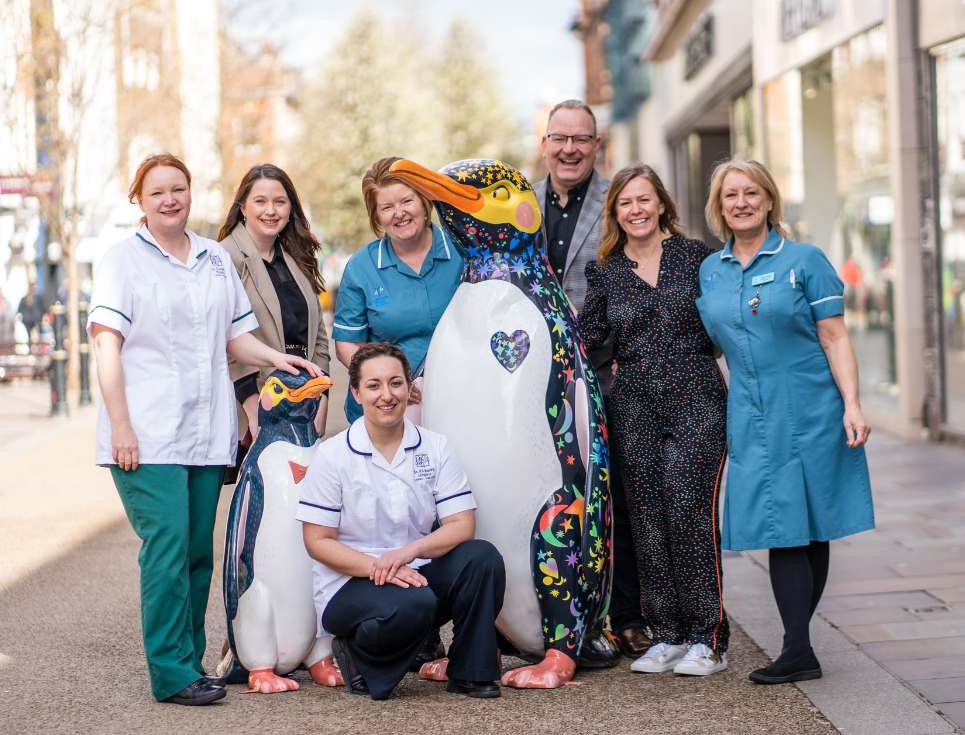 Sara Matthews, who's leading the project for St Richard's, said:
"We can't wait to see our huddle of happy penguins standing among Worcester's iconic landmarks in summer 2024.

"Residents will remember how the city felt when we were previously joined by giraffes and ele-friends and we're excited to recreate that magic all over again, bringing art trail goers into the city in their droves."

"We often get asked how we choose each sculpture and this was quite easy in our fortieth year caring for patients and loved ones. If anyone knows that kindness is a superpower; it's the penguin! Compassionate by nature, you'll see them in a huddle – looking out for their neighbour – when the weather turns. The penguin feels like our perfect spirit animal."
The large sculptures will be joined by another 40 penguin chick sculptures which will be covered in artwork by students and community groups.
At the end of the trail, the large sculptures will be auctioned to raise funds for the hospice's care to patients, loved ones and bereaved people across Worcestershire.
Sara continued:
"A variety of sponsorship packages are available for businesses to waddle with us and help make something truly memorable for their own organisation, colleagues and family, and for the wider community too."

"We thank everyone who has shown such enthusiasm for a third art trail – we wouldn't have made it to this point without you all!"
Wild in Art, the creative production company behind the great Waddle of Worcester, has brought together communities with its sculpture trails in cities around the world.
To date, its events have enabled over £23.6m to be raised for charitable causes and injected £3.8m into local creative communities.
Charlie Langhorne, Managing Director and Co-founder, Wild in Art said:
"We are delighted to be teaming up once again with St Richard's Hospice to create this new art trail – our third in the city.

"Building on the excitement of Worcester's Big Parade and Worcester Stands Tall, I have no doubt that this trail will capture the imaginations of both residents and visitors alike, while helping to raise much needed funds to support the vital work of St Richard's. It is a fantastic opportunity for businesses, the creative sector and communities to come together to support a very special event which will have significant impact."
The great Waddle of Worcester is supported by Presenting Partners; Crowngate, DRPG and Worcester City Council, Community and Education Partner; Worcester BID and Media Partners; the Worcester News and BBC Hereford & Worcester.
To discuss sponsorship opportunities, call Sara Matthews, Business Development Manager, on 01905 763963, or email
To find out more, visit waddleofworcester.co.uk.