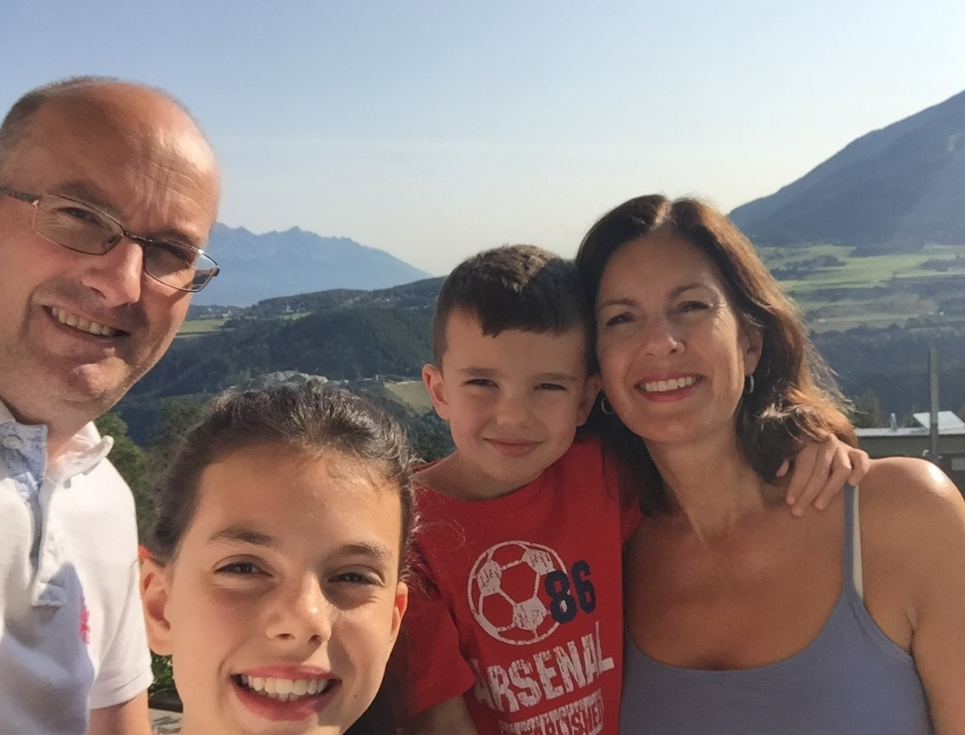 "The care that the hospice team gave to Suzy at home, and during the final weeks as an in-patient was something I'll never forget. The level of care and compassion shown to Suzy, myself, and the children was heart warming. Nothing was ever a problem, and you were made to feel like you were the only people there, even under the added pressures of Covid."
Those are the words of Barrie Quartermain, from Norton, and the reason why he's raising money for our care of other families like his in the future when he strides out for 31 miles in a day on Friday. (9th July)
Barrie's wife Suzy, was diagnosed with cervical cancer seven and a half years ago, spending long periods of time in hospital before she died at the hospice in March this year. As well as caring for Suzy, the hospice has supported Barrie and their children Daisy, 15 and Thomas, 9, through difficult times.
Barrie said, "I'll never be able to do enough for all of the people who cared for Suzy, but at least this is a start, and is a positive way to honour her memory, as well as acknowledging the care given to Suzy and the ongoing support being given to Daisy and Thomas."
If you would like to support Barrie, please visit http://www.justgiving.com/B-Quartermain
Barrie will be walking with his friend Stuart Coomber and around 100 other walkers who are taking on the challenge of completing the Worcestershire Way Walk and raising funds for our care this Friday.
We wish them all the best of luck and thank them for their fantastic support our of care.