Worcester's Big Parade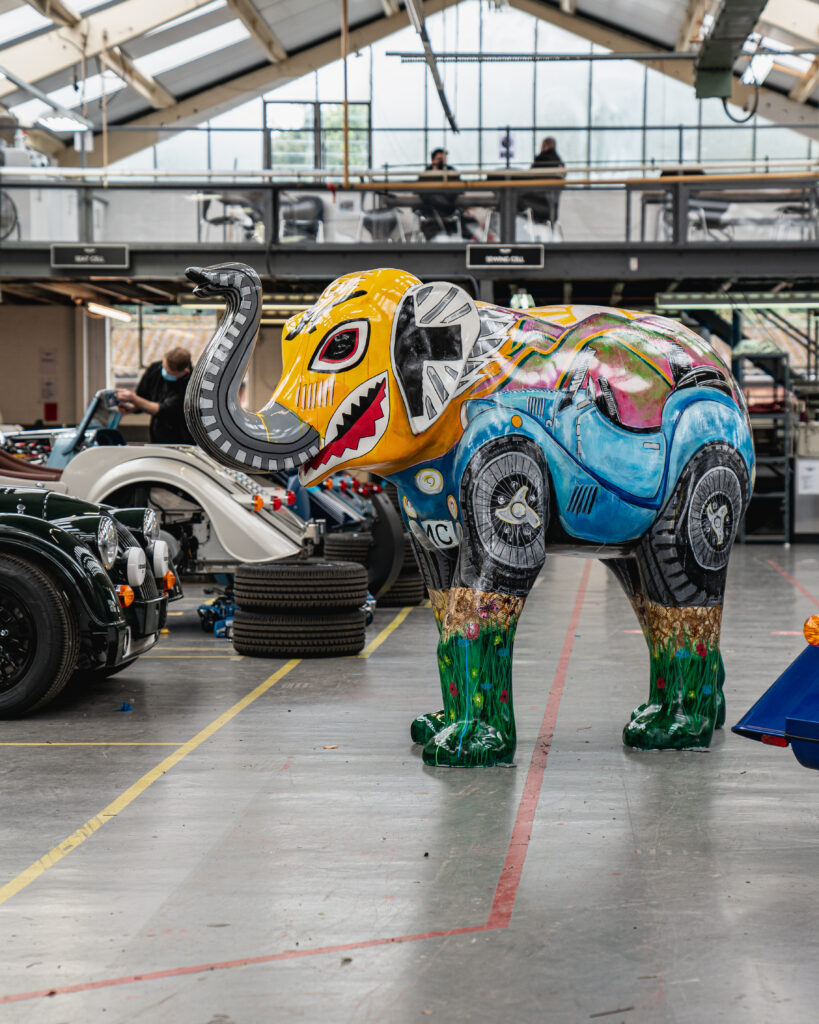 For eight weeks in the summer of 2021, Worcester was brought to life by a parade of decorated elephant sculptures. Elephants – both big and small – formed a free art trail through the city's streets and open spaces, bringing together the community for one unforgettable event. Worcester's Big Parade, a Wild in Art event, was brought to the city by St Richard's Hospice.
Each sculpture was sponsored by a business and designed by an artist. They marched into the city on Monday, 12th July – before leaving on Sunday 5th September 2021. After this, there was the chance to say a final 'goodbye' at a Farewell Event, before each large and one small elephant was auctioned to raise funds for St Richard's Hospice.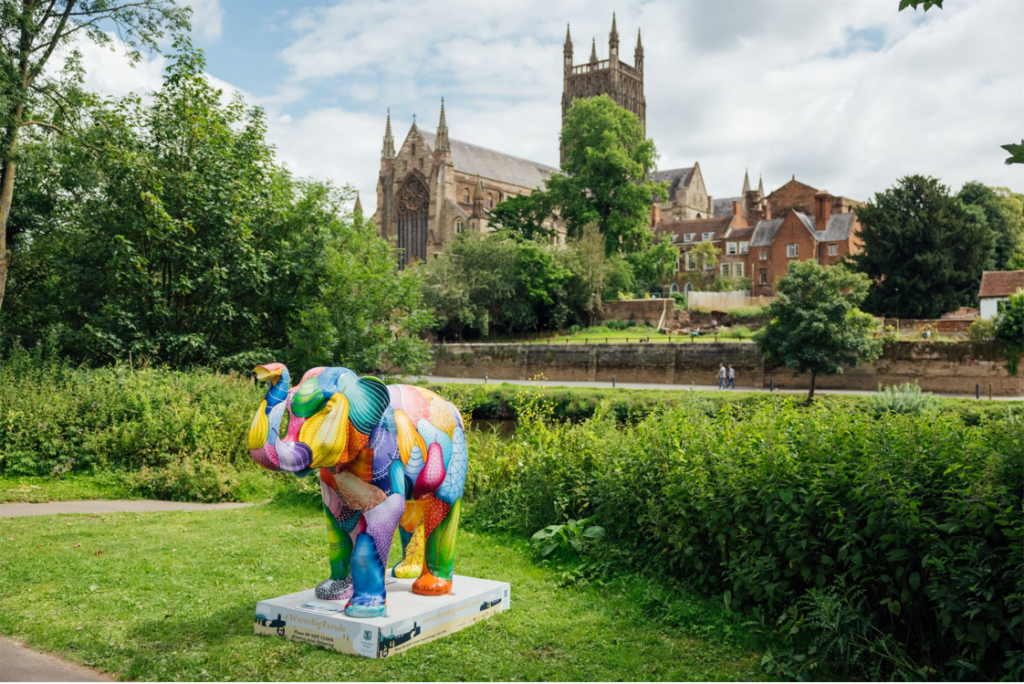 The project was organised, run and delivered by St Richard's with the generous support of sponsors of the sculptures and event partners.
A mammoth £368,800 was raised at the Worcester's Big Parade auction, with the project in its entirety raising a net total of £472,425 towards our care. The parade is more than just a fundraising initiative for the hospice, it is an opportunity for us to give back to the community that so loyally supports us year after year. It is also a means to create lasting memories for families, friends and loved ones, whilst raising an immeasurable amount of awareness for the hospice and the services we offer.
Plans are already under way for a 2024 trail, when the hospice also celebrates it's 40th Anniversary… what could the next BIG trail be? Keep up to date with news by following us on Facebook ➜