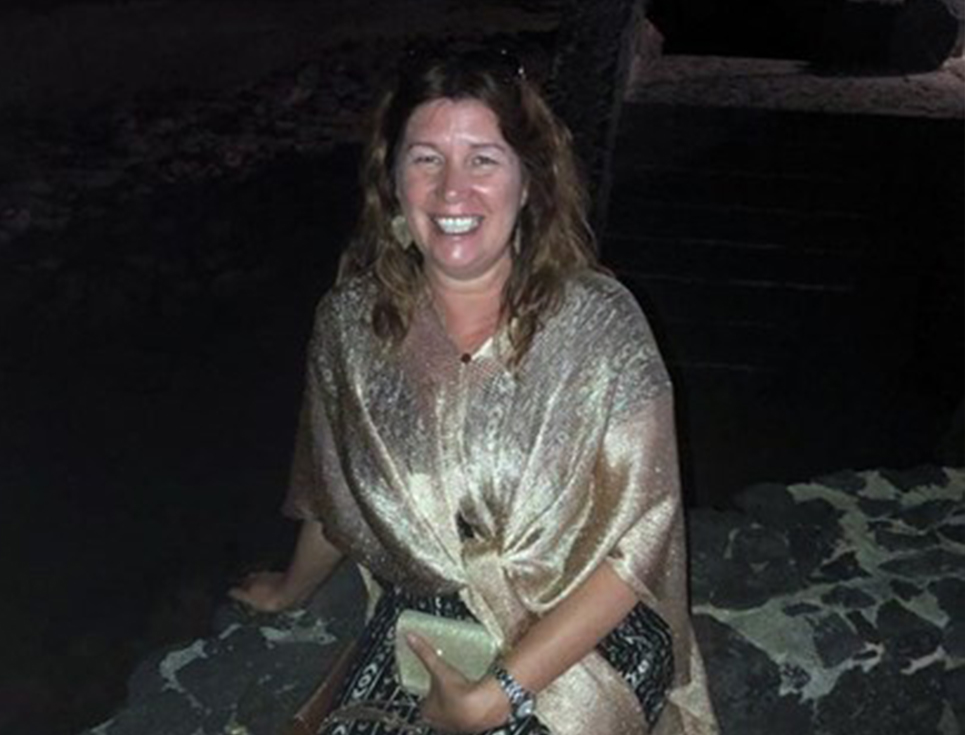 Christine was a fabulous lady, kind and considerate, family orientated and loved the simplicities of home life. Christine loved shopping and had style, like many ladies, but I do believe Christine could out-shop anyone when it came to outfits and matching shoes! Her ideal weekend day would be to potter around at home after a morning at the gym followed by clothes shopping then finally cake and a glass of bubbles. Although we managed to travel to many different countries, Christine was happiest at home!
After completing her business degree Christine worked at Dudley college and then when we met some time after, we ventured into business together not long after starting out as a couple and Christine was able to open her coffee shop she had always desired, Bytheways. Christine was always excellent at organisation and so we moved on and started a catering business and then onto food festivals, we made a great team at home and in business, she was brilliant at the detail and took care of everything behind the scenes, I have nothing but admiration for her.
We had twelve amazing years together, before Christine sadly left this world much too early at the age of 49 on February 17th 2021. She didn't think she was a fighter but she obviously was. Christine had to cope with a broken leg straight after the diagnosis and a broken arm from the tumours which had spread and then constant infections thereafter, over the duration of a year. The disease was non forgiving, however during all of this Christine had a brilliant sense of humour and throughout her illness used it as a distraction to keep her going during the year and lock down. When she passed away, she did so surrounded by her family at St Richard's Hospice.
The 24 hour care provided for her by the AMAZING support of St Richard's Hospice did everything they could to make her comfortable and support the family, so we as a family would like to remember Christine and raise funds for the hospice so other family's can have the same kindness and comfort at the end of their journey.
This amazing charity (like all charities) is really struggling during Covid,
but that does not stop their brilliant care. As a family this tribute fund allows us to try and help others in Christine's memory. You may wish to donate online in memory on a one off basis, for example in lieu of flowers, or on special occasions, if so, thank you very much.
She is much loved and will always be remembered.