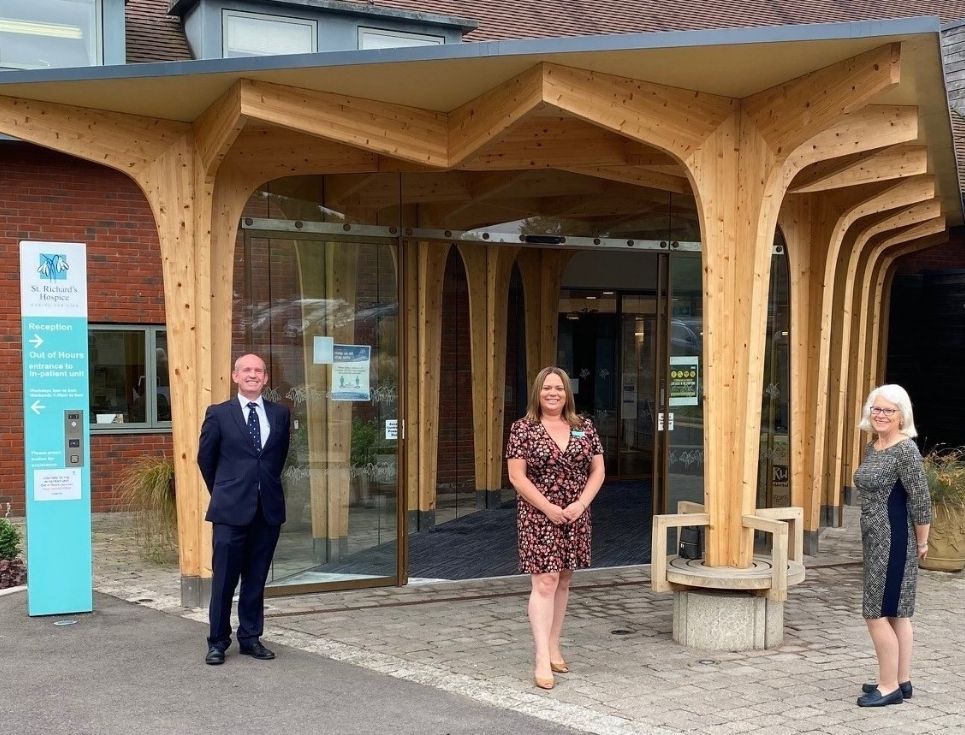 Hospice encourages supporters to secure the future for their loved ones
St Richard's Hospice has joined forces with two firms of solicitors to run a month-long Will writing campaign this September.
During the hospice's Write a Will Month, the Worcestershire firms will offer residents the chance to write a simple Will for £95 or a double Will for £150 – with 100 per cent donated to the charity.
The firms taking part are Harrison Clark Rickerbys, Worcester and Kitcat and Co Solicitors, Malvern. The campaign aims to raise funds for the hospice and awareness of the importance of writing a Will – something which has been brought into sharper focus as a result of the Covid pandemic.
Ria Simons, hospice fundraiser, said: "We know many people put off writing a Will as it feels too daunting a prospect but it really doesn't need to be a difficult process.
"Once you have your Will in place, it can bring peace of mind to know if you died, everything would be in place for your loved ones. This has been a worry for some this year while we've faced a global pandemic.
"All the solicitors taking part are giving their time for free to help support St Richard's."
It is important to write a Will because in situations when a person dies without one, rules dictate how the individual's estate is allocated which may not be as they would wish. It is also important to update a Will if personal circumstances change – for example if someone marries, divorces or adopts a child
David Kitcat, solicitor at Kitcat and Co Solicitors, said: "The scheme has proved extremely popular in the past and places are often over-subscribed. So, if you're keen to get your affairs in order, please get in touch and we'd be happy to help."
Shirley Rabbetts, Head of the Worcester Private Client team of Harrison Clark Rickerbys, said: "The last 16 months has brought home to us all just how important care such as that provided at St Richard's Hospice is; I am very glad that we can support the team there again this year in the outstanding work that they do to support so many families through difficult times."
St Richard's Hospice is also encouraging people to consider leaving a gift in their Will, after they have provided for family and friends, although there is no obligation to do so.
To take part, simply call your preferred solicitor and make an appointment quoting the "St Richard's Hospice Write a Will Scheme".
To contact Harrison Clark Rickerbys, based in Deansway, Worcester, call Stephanie Tohill on 01905 746463 or email
To reach Kitcat and Co Solicitors, in Avenue Road, Malvern, call David Kitcat on 01684 342173 or email
For further details visit https://www.strichards.org.uk/write-a-will-2021/
St Richard's Hospice cares for adults with a serious progressive illness, improving their quality of life from diagnosis, during treatment and to their last days. It also supports their loved ones.
Each year the hospice team supports more than 2,900 patients, family members and bereaved people in Worcestershire.
St Richard's is an independent charity and relies on donations and gifts in Wills for the majority of its income with the remainder funded by the NHS.