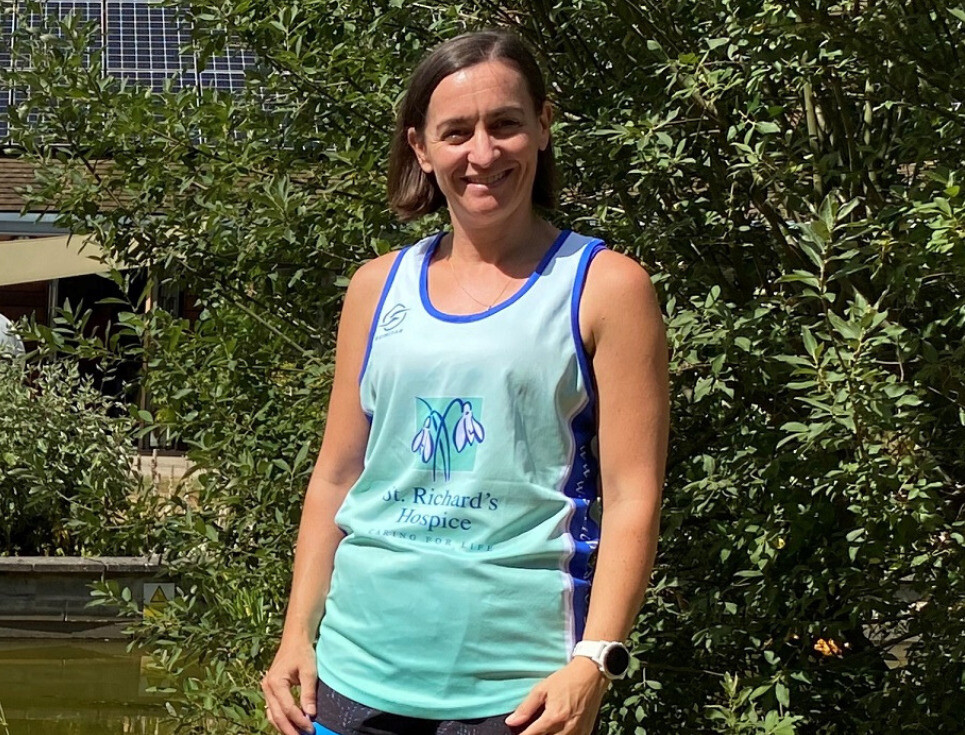 Can you help turn Aly into a snowdrop?
Aly, who works as an Executive PA at St Richard's, is set to run the London Marathon for us in October dressed as our emblem – the snowdrop!
She'll attempt to break the Guinness World Record for the fastest female marathon runner dressed as a three-dimensional plant, while raising funds for our care.
Now, the search is on to find someone who can create Aly's costume to fit strict specifications set by the Guinness World Records.
And, who can do it in enough time to allow her a couple of practice runs in the outfit before the big day on Sunday, 2 October!
Aly, who has worked for the hospice for 10 years, says: "I'm extremely proud to work for St Richard's and it will be a real honour to represent the hospice at the marathon!
"I'm hoping to raise funds for, and the profile of, St Richard's by running and training dressed as a snowdrop!"
The rules for fastest marathon dressed as a three-dimensional plant (female) are:
The costume must be instantly recognizable as a plant or flower.
In order to be considered three-dimensional, there must be an actual frame inside the costume, i.e. wood, wire or piping. The costume cannot be inflatable or a mascot-style costume.
The plant must be anatomically correct to the type of plant the participant is dressed as. i.e. the number of petals must reflect that of the actual plant. Details of this must be submitted with the claim.
The type of plant/flower is at the runner's discretion, but must feature all of the traditional parts of a plant/flower, e.g. leaves, petals, stem etc.
The costume must extend from at least the shoulders to below the knees and must fully encase the runner.
If the claimant is running for a particular charity, details should be included, although this does not affect the attempt itself.
We would love to see Aly run as a snowdrop – and hopefully break the world record!
It would be a blooming brilliant way to raise awareness of St Richard's, while bringing smiles to spectators too.
So – if you, or someone you know, has a flair for sewing and would like to help please contact Sofia Gunster, Fundraiser, for more details.