Friends are set to stride out on a 20-mile trek to raise funds for a hospice which cared for a much-loved mother and charity supporter.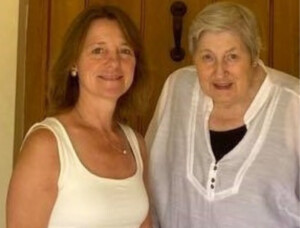 Fiona Tierney and Tricia Cavell will take on the St Richard's Hospice Cotswold Way Walk on Saturday, August 20 starting in Broadway and finishing at Cleeve Common.
They will walk in memory of Mrs Tierney's mother, Sonia Woolven, who was cared for by the Worcester-based hospice before she died in March. Mrs Tierney and Mrs Woolven are pictured here.
Mrs Woolven was a patron and former governor of the charity, and raised thousands of pounds for its care to patients and families across Worcestershire.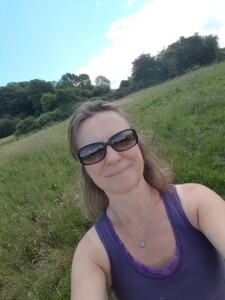 "When I saw St Richard's was doing a 20-mile walk along part of the Cotswold Way it seemed a fitting tribute to my mother," said Mrs Tierney, who lives in Willersey.
"Not only was she a huge supporter to the hospice – raising many thousands of pounds with lunches and garden visits over the years – but the walk is days after her birthday and weeks before my 60th."
Mrs Woolven became a hospice Governor in 2000 and contributed to the charity's strategy and governance for eight years. After stepping down from the board, she became a patron.
"Sonia worked tirelessly for St Richard's both as a fundraiser and as a governor," said Mrs Tierney. "She believed passionately in their work.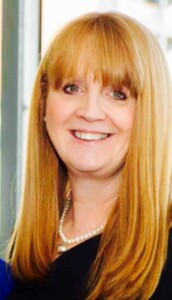 "In her final weeks, St Richard's supported all of us to ensure mummy was able to die at home – as she wanted."
Mrs Cavell, fundraising director for the hospice, will join Mrs Tierney for the hilly walking challenge in her 20th year at St Richard's.
She said: "At my interview I met a wonderful lady called Sonia Woolven, a governor at that time.
"Sonia grilled me and was quite formidable! We formed a bond over the years and I was fortunate to benefit from her wise counsel and kindness.
"When this challenge was set by the hospice, I felt it was appropriate to walk 20 miles in my 20th year in memory of this amazing lady."
To support Fiona and Tricia's fundraising, donate online via their JustGiving pages: www.justgiving.com/fundraising/triciacotswoldway and www.justgiving.com/fundraising/fionatierney
A total of 28 walkers are signed-up for the hospice's Cotswold Way challenge to raise funds for its care.
The route takes in quintessential English countryside, rolling hills, Jacobean architecture, and panoramic views.
The registration fee is £29 which includes transport from St Richard's to the starting point, and back to Worcester at the end. Or, walkers can register for £17 and make their own travel arrangements.
Walkers will also get a pair of luxury bamboo walking socks, and a treat at The Rising Sun Hotel on finishing.
To find out more about this challenge, and to sign-up by Thursday, 18 August, visit www.strichards.org.uk/event/cotswold-way-walk