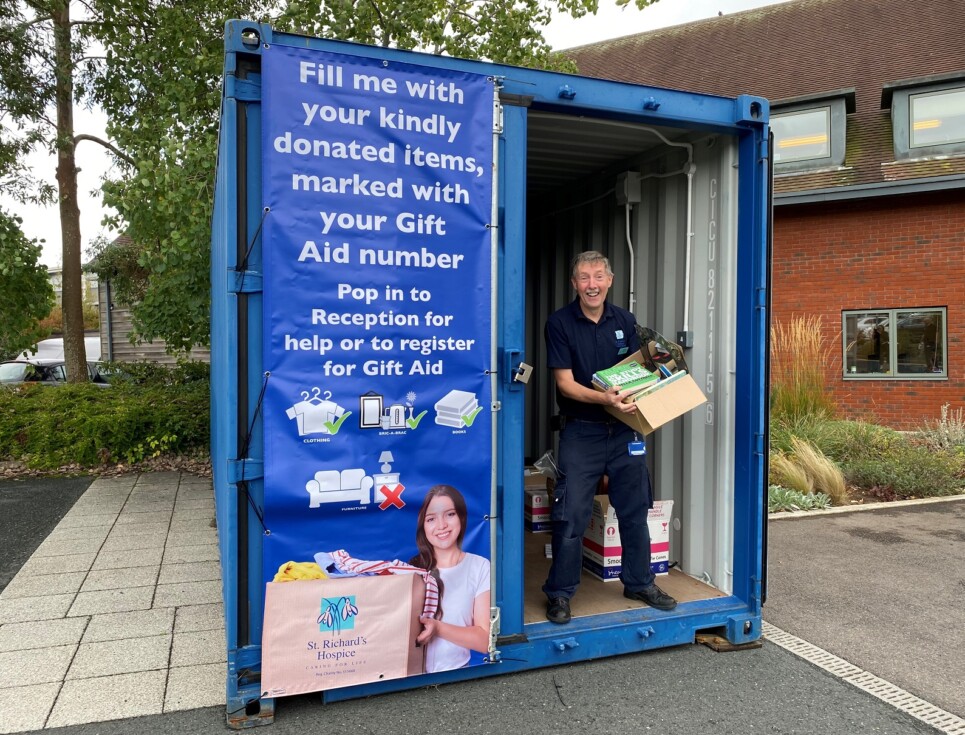 St Richard's Hospice has created a donation station in its Wildwood Drive carpark to support an autumn donation drive.
Quality clothes, books and bric-a-brac can be dropped to a container outside the hospice between 10am and 4pm, Monday to Friday. The donation station will be in place until Friday 14 October.
Dan Corns, Commercial Director for St Richard's Hospice, said: "We're so hugely grateful to everyone who donates items to St Richard's for resale, helping us be there for patients, their loved ones and bereaved people across the county.
"While we continue to accept donated goods at our 18 charity shops across the county, and at our warehouse in Leigh Sinton, we're creating this additional, temporary donation station to help those who might wish to drop-and-go in the hospice carpark.
"We're asking supporters to please pop their items in a bag or box, providing their Gift Aid number on the packaging which allows us to raise an extra 25p in every pound for the hospice. Anyone who isn't registered for Gift Aid yet or doesn't know their number can pop in to hospice reception for help.
"We'd like to say a heartfelt thank you to those who feel able to support this donation drive – something which not only helps those under our care but helps the planet too through reuse and recycling."
Find out more about donating goods to St Richard's Hospice.
Please note the hospice donation station cannot accept furniture. See Donate Furniture for more on how to donate these items.