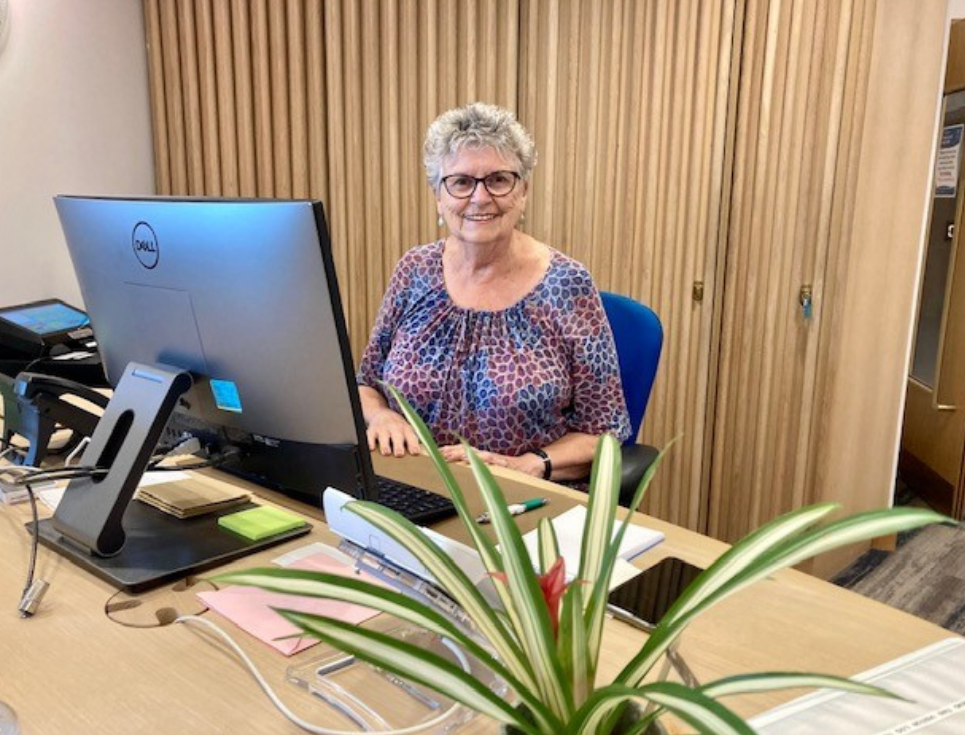 A St Richard's Hospice volunteer from Droitwich Spa has had years of exceptional dedication to the charity recognised with a national award.
Eunice Williams has been announced as a Platinum Champion. The awards were established by the Royal Voluntary Service in honour of Her Majesty The Queen and the great example she has set in her 70 years of service.
Eunice will receive a specially designed, official Platinum Champions pin and a signed certificate from Her Royal Highness The Duchess of Cornwall.
As one of the original volunteers at the hospice when it first began in Droitwich Spa in 1984, Eunice continues giving her time, energy and enthusiasm until this day.
Claire Watkins, Staff and Volunteer Engagement Officer said: "We are absolutely thrilled that Eunice has won this award. Over the years Eunice has taken on a wide range of voluntary roles with wonderful grace and enthusiasm displaying a natural empathy with everyone she meets.
"Eunice is inspirational. She has shared her skills as Head Volunteer Gardener, receptionist and fundraiser. Her friendly face and compassionate manner immediately put people at ease – in an environment where they may initially be anxious. As a volunteer Eunice gives her time and her passion for life and her great sense of humour too.
"She is one of those truly special people that are making a real difference in our communities with their kindness and generosity. She's inspired many others to volunteer – including her husband, Ron."
Eunice said, "I'm honoured to be named as a Platinum Champion. This award is in recognition of all the work volunteers do for the hospice. I have made great friendships and had lots of fun, being a volunteer at St Richard's really adds to my life."
St Richard's Hospice cares for adults with a serious progressive illness, improving their quality of life from diagnosis, during treatment and to their last days. It also supports their loved ones.
Each year the hospice team supports more than 3,100 patients, family members and bereaved people in Worcestershire.
It costs £8.75m to run the hospice (20/21 audited accounts), which includes patient care and all the necessary support services.
St Richard's is an independent charity and relies on donations and gifts in Wills for the majority of its income with the remainder funded by the NHS.