Your room has en-suite facilities and your own private patio area with views to the lake and gardens.
The rooms are designed to be as comfortable and homely as possible. There are televisions available, and Facebook Portals should you wish to 'virtually' stay in touch with loved ones.
The care we provide on the IPU
The IPU provides specialist palliative care that seeks to promote and maintain the best possible quality of life for you, taking into account the needs and wishes of you and your family. (Please note some elements of our service may change to follow Covid-secure guidelines.)
During your stay you will be cared for by a team which, apart from doctors and nurses, has access to Social Workers, Chaplains, Occupational Therapists, Physiotherapists, Citizen's Advice worker and many others according to your needs and wishes.
We will always be open and honest with you and your family about the planning and delivery of your care. Whilst we understand and respect the fact that some patients prefer not to ask questions, we are always happy to answer any questions that you do have.
If individual members of staff are unable to answer particular questions themselves, please be patient while they refer the question elsewhere in order to make sure that the answer that you get is absolutely correct and up to date
We understand the pressures on patients and their families, but ask all our guests to remember that our staff are often under pressure themselves and are also entitled to be treated with courtesy, respect and patience.
What to expect when you arrive
To help keep everyone safe due to the coronavirus pandemic, you will see our staff wearing Personal Protective Equipment (PPE).
You will initially be welcomed by one of the nursing team who will show you to your room.
A drink will be offered if appropriate and time will be allowed for you to settle in at your own pace.
The facilities of the In-patient Unit will be explained to you.
We have a Nurse-Call system and emergency pull cords in the rooms. These will be demonstrated to you. Once you have settled in, one of our doctors and a nurse will come and talk to you and your family about your illness and your current situation and aim to address any problems and anxieties that you may be experiencing.
As soon as possible, there will be a discussion about your individual care plan. Please feel free to let us know if you prefer not to have family members involved in this (or any other) discussion. Equally, of course, you have the right to choose not to take part in these discussions yourself.
We will always understand and respect these sensitive decisions, but it is important that family members and other carers understand that their views and wishes will not override those of the patient.
Helpful items to have with you
Personal toiletries such as soap, shampoo and flannel
Toothbrush, toothpaste or denture cleaner
Hairbrush or comb
Nightdresses or pyjamas, slippers and a dressing gown
Comfortable day clothes if you are likely to wish to dress during the day
A supply of any medication that you are taking regularly, together with any relevant documentation. Please hand these items to one of the nurses when you are admitted to the unit.
You can bring your own electrical equipment, providing it is in good working order. The item will need to be tested by the hospice to check it is safe, before being used. Please discuss with a member of the nursing team.
Useful information
Meals during your stay: The hospice provides freshly cooked and nutritious meals every day to everyone who is in our care. We try to offer plenty of variety to tempt different appetites.
The doctors and nurses will discuss with you any dietary needs or preferences you may have.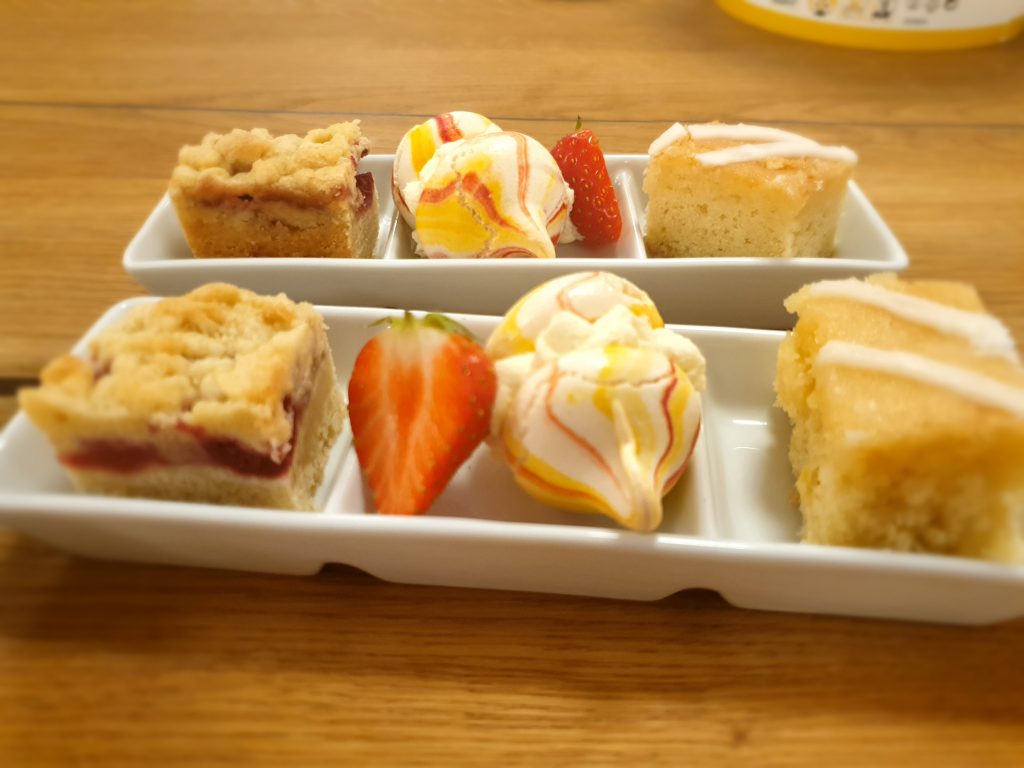 Smoking: Visitors are requested not to smoke in the hospice. Patients will be assisted to their individual patio area to smoke with appropriate fire retardant blankets in use. St Richard's is a no-smoking environment.
Pets: It may be possible for pets to visit a patient if they wish. Please discuss this in advance with the IPU team.
Your details
We ask you for information about yourself so that we can give you appropriate care and treatment.
St Richard's uses a computerised electronic medical notes system, similar to those used in GP surgeries, to record the care of all our patients. The notes can only be accessed by specialist palliative care professionals working in Worcestershire if they need to advise on your care.
These professionals can access hospice patients' notes only through an authorised 'Smart' card with a security chip and PIN. Please ask staff if you have any questions about our electronic medical notes system.
Please also ask to see a copy of our detailed leaflet explaining our duty of confidentiality and use of electronic records if you have further questions.
Confidentiality
Our aim is that any records we have about you are accurate, secure and held in strictest confidence. We only give information to your relatives, friends and carers if you have given us permission to do so.
Access to medical records
St Richard's Hospice works within the national guidance of access to health records. Under the Data Protection Act 1998 you have the right to ask to see information written in your health records. If you would like to see your records please talk to your doctor or health professional who will help you.
Your healthcare – decisions to make
Advance Care Plan
The hospice team will offer opportunities for you to discuss your preferences for future care. As each person is different there will be a unique combination of things that are important to you.
It is often helpful for your health professionals and family members to understand your preferences and concerns, so that we can support you according to your wishes.
Some people chose to record their wishes in an 'Advance Statement' which can be used to guide those involved in their future care. Health services in Worcestershire have developed an 'Advance Care Plan' booklet which can help you develop an Advance Statement that tells us about your concerns, preferences, beliefs and values.
It can be helpful to look through this booklet with the support of a loved one or a member of our staff. Please ask us if you would like see a copy.
Advance decision to refuse treatment
You may want to think about any treatment you would prefer to refuse in the future. If so, you could consider making an 'advance decision to refuse treatment.'
We have a detailed leaflet available if you would like more information, and the medical team will be available to discuss this with you.
About resuscitation
Cardiopulmonary (heart and lung) resuscitation (CPR) is the medical term used for attempts to restart your breathing or your heart. It is rare for the heart or breathing to stop unexpectedly, but the clinical team will ensure that a plan is in place to support you should the unexpected occur. Research has shown that CPR is rarely successful in restarting the heart and lungs in patients with advanced illness. If CPR is started at St Richard's then transfer to hospital would be required in order to carry out continued advanced life support.
At St Richard's we do not routinely carry out CPR, and focus instead on providing the best comfort,dignity and support when a person's life comes to its natural end. All decisions are made on an individual basis, weighing up the relative benefits and burdens of CPR for each person.
National guidelines recommend that we discuss decisions about CPR with you during your admission, unless these discussions might be harmful to you. You are under no obligation to discuss resuscitation if you do not wish to do so. If you prefer, the in-patient team will make the decision on your behalf, after weighing up the possible benefits and burdens of CPR in your situation. If you have any questions please talk to a member of your medical or nursing team.
The discussions and decisions that you make in relation to Advance Care Planning and CPR will be recorded on a ReSPECT (Recommended Summary Plan for Emergency Care and Treatment) form.
This represents a summary of the discussions you have had, the choices you have made and what you and your clinicians recommend or want for your care in the future. The ReSPECT form belongs to you. While you are in the IPU we will store it for you but it will be given back to you if you are discharged home or to another care provider.
Organ and tissue donation
Some people wish to donate their organs and tissue after their death. If this is something you are interested in doing, please speak to a member of your medical team.
Do you have private health insurance?
If you have private medical insurance St Richard's may be able to recover some of the costs of your care. Private medical insurance providers may be able to help with: A donation per night if an individual is admitted to the hospice or A donation per day if a patient is supported at home by a hospice nurse. Please ask a member of staff for a details or fill in the form online.