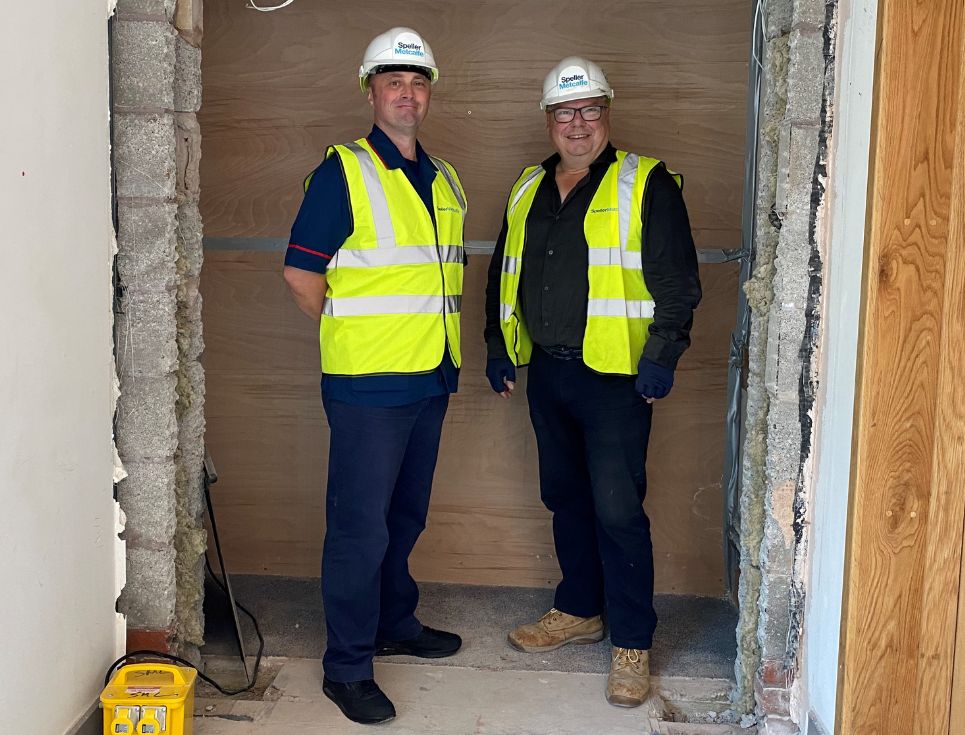 A HOSPICE has begun work on a major upgrade project after kind supporters helped kick-start the funding pot required.
St Richard's Hospice launched its Million Moments appeal in April in the wake of the COVID-19 pandemic where the charity had been unable to carry out necessary improvements to its patient facilities at Wildwood Drive in Worcester.
The 36-hour appeal raised £540,308 towards St Richard's £1 million target. All donations made during the campaign were doubled by generous hospice funders matching pound for pound.
Around 150 people signed up to be a hospice champion and showed their support by reaching out to family, friends and a network of followers to raise awareness and funds.
Last year, St Richard's supported more than 3,100 people across Worcestershire.
Malvern-based Speller Metcalfe will carry out the work to deliver 17 light and airy patient bedrooms with the very best technology and equipment to support complex illnesses, without losing the hospice's home-from-home feel.
The project will also create two Jacuzzi spa suites and enhanced ensuite showering facilities. Two new family rooms will enable patients and loved ones to spend quality time together, offering a sense of normality away from a bedside.
Tricia Cavell, Fundraising Director for St Richard's Hospice, said: "For 17 years our current In-patient Unit has provided a haven for those under our care, helping make every moment count for families all over Worcestershire.
"We cannot thank our amazing community enough for helping us secure more than half of the fundraising target to get work underway on new and improved patient facilities. We'll now be very busy to the end of the financial year as we work to raise the remaining funds."
Matthew Bailey, divisional director at Speller Metcalfe said: "Once again, St Richard's continue to go over and above to improve the patient and carer experience of those who they support during the most difficult of times. Having already completed a number of projects for the hospice over the years, we are delighted that as a local contractor we can support a local charity in realising the next stage of their vision."
St Richard's Hospice is an independent charity caring for adults with a serious progressive illness, improving their quality of life from diagnosis, during treatment to their last days and supporting those important to them.