Stunning sunflowers will create a memorable celebration garden in Worcester next month.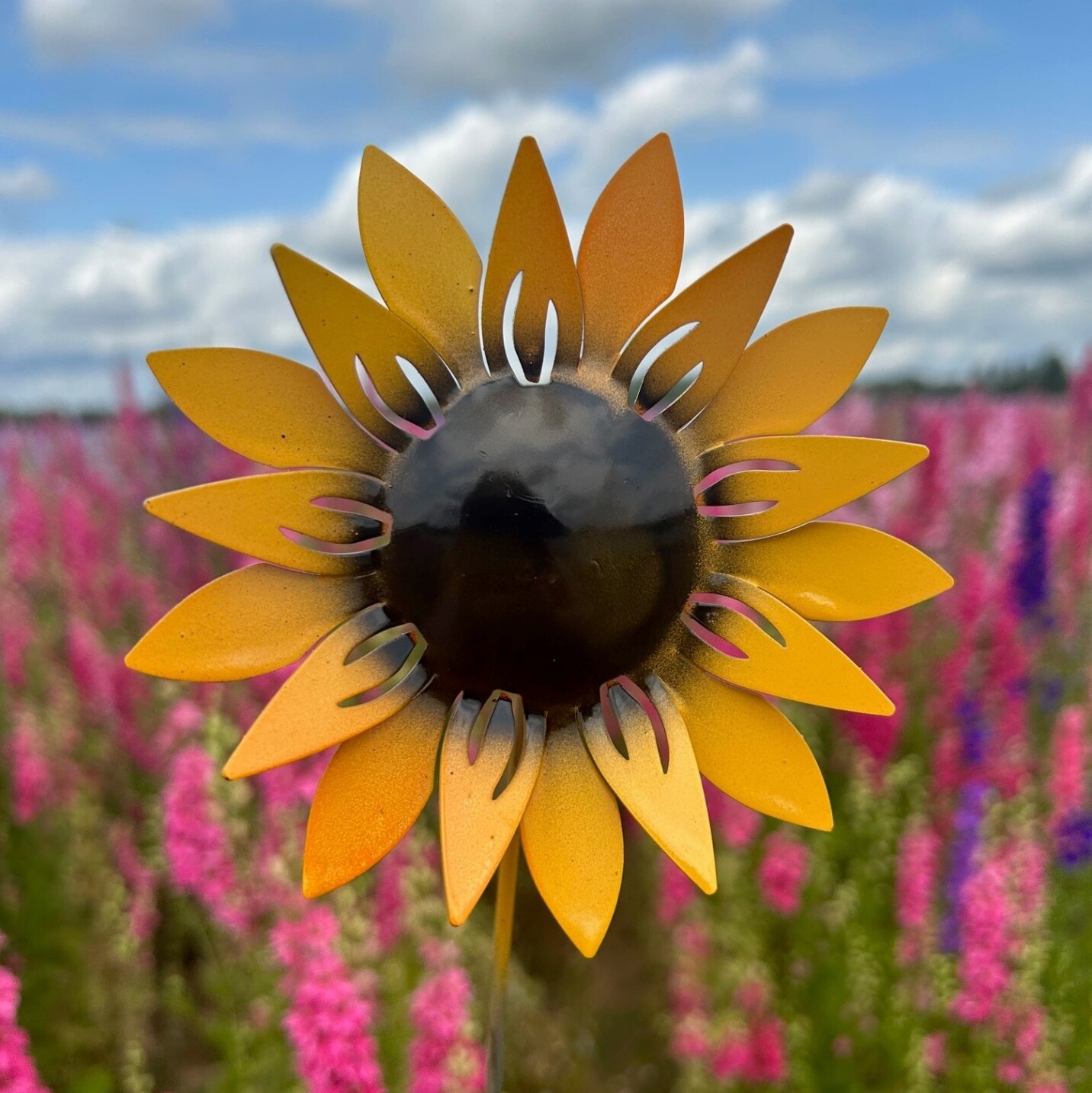 St Richard's Hospice will plant hundreds of handcrafted sunflower sculptures on the lawns around the base of St Andrew's Spire in the city this August.
The unique display follows the success of the charity's previous Celebration Gardens which have featured butterflies, bees, forget-me-nots and snowdrops.
People are being encouraged to celebrate someone or something special with one of the sunflowers in the display, which they can later take home as a keepsake or a gift. Each sunflower is uniquely commissioned by Ed Alvis, of Metal Art UK, at his workshop near Evesham.
The flowers will be installed on Friday, 11 August and will be on display until Monday, 28 August.
Contributions to help create this installation will help fund St Richard's care of patients, their loved ones and bereaved people in Worcestershire.
Hospice campaigns fundraiser, Laura Clarke, said: "Our 2023 Celebration Garden will once again create a memorable focal point for celebration and reflection in the heart of the city.
"Sunflowers are not only visually stunning but, as symbols of strength and resilience, they're also reflective of our work with families as we support them to navigate bereavement. Our Sunflower Group provides a safe and supportive environment which enables those experiencing the loss of a parent, partner or child to share their emotions, feelings and challenges."
Donors will be invited to pick a flower from the garden at the end of the display, collect from the hospice or receive via post after the installation is dismantled.
To secure a sunflower please visit https://www.strichards.org.uk/campaigns/celebration-garden/ or call the Fundraising Team on 01905 763963.
Celebration Garden is kindly sponsored by Blue Print Direct Mail Limited and supported by Metal Art UK. St Richard's is grateful to its friends at The Real Flower Petal Confetti Company, at Wick near Pershore, who provided access to their flower fields for photography.