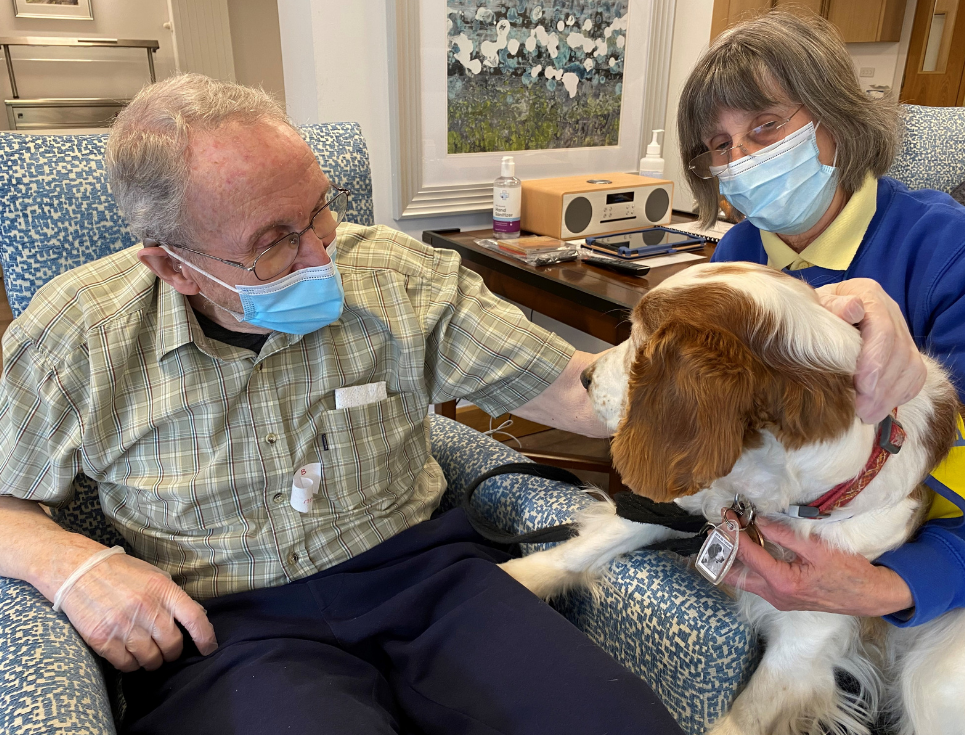 We were delighted to welcome pet therapy pooch, Megan, on Thursday, 14 April, for the first time since the pandemic began.
Megan, a Welsh Springer Spaniel, met Living Well patients Ron and Pam.
It was a particular treat for dog lover, Ron, because spaniels are his favourite breed of dog.
Ron, who is supported by our Living Well Team, said: "It is hard to put into words, but it is such a comforting feeling to be here, and the staff and the volunteers are brilliant. It is a wonderful place."
We are grateful to Megan's owner, Maureen, for sharing her with us and bringing smiles to patients and staff alike.