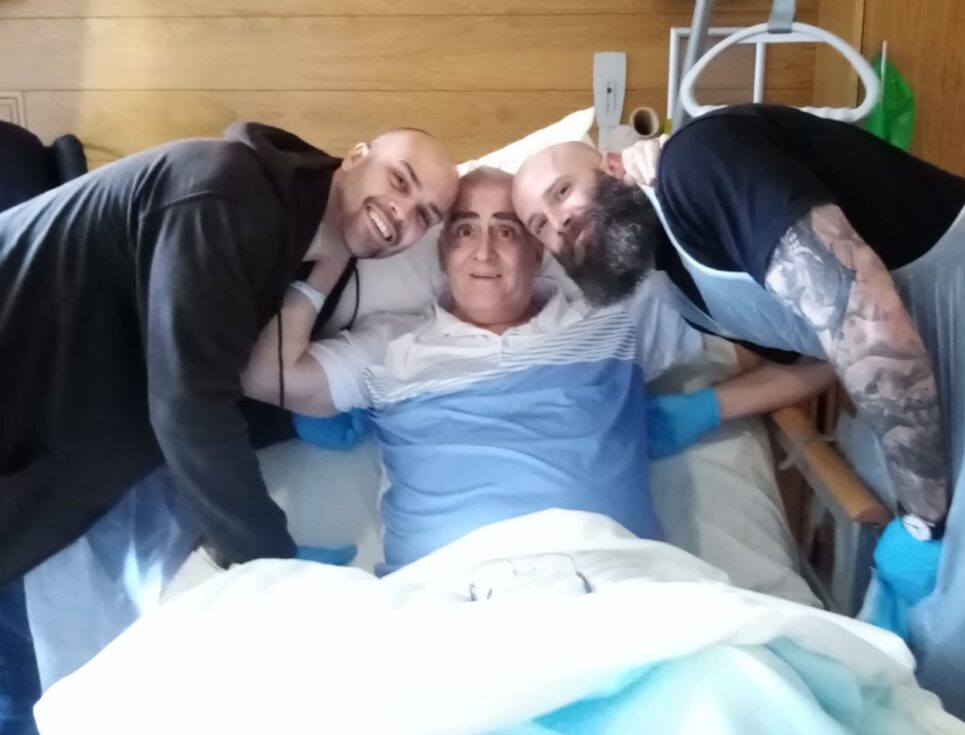 "It may seem strange to say, but my dad's time at St Richard's gave him a new lease of life," says George Lavis, pictured right with his brother and dad.
"As a family, we firmly believe that it was because of the care he received there that he was with us until March, when it had seemed as though he wouldn't make it through the year.
"This is something we will be forever thankful for. Moreover, the support they continue to provide to us as a family has been truly moving."
George is set to tackle the National Three Peaks Challenge in 24 hours this weekend (8 to 10 July 2022) to raise funds for our care. He is doing the challenge in memory of his dad, who died in March.
The 32-year-old will be joined by four school friends, who are each raising funds for causes close to their hearts.
They will trek around 26 miles and ascend a total height of almost 3,000m. They will scale the three highest peaks in Scotland, England and Wales.
George, who lives in south east London, explains: "For me, I think the Three Peaks is a real physical and mental challenge and to at least some extent is representative of the struggles our loved ones have experienced."
So far, he has raised more than £4,200 for our care. This is a phenomenal amount, and we are so grateful to him and his supporters for their generosity.
George says: "My desire to help raise money for St Richard's is not only in gratitude, but to support them in continuing the wonderful work they do so other individuals and families can experience the level of care that my dad and our family received at such a difficult time.
"What we collectively experienced was nothing short of amazing.
"Beyond the general tranquillity of the place, the quality of the medical equipment, the food and range of support, what underpins St Richard's as such an incredible place is undoubtedly the staff.
"The extent of their attention, kindness, empathy and patience has been truly inspiring, and not only towards my dad but my mum also who remained by his side throughout."
We wish George and his friends all the very best for their challenge this weekend, and will be cheering them on back here in Worcestershire!
You can support George's fundraising here: www.justgiving.com/fundraising/george-lavis