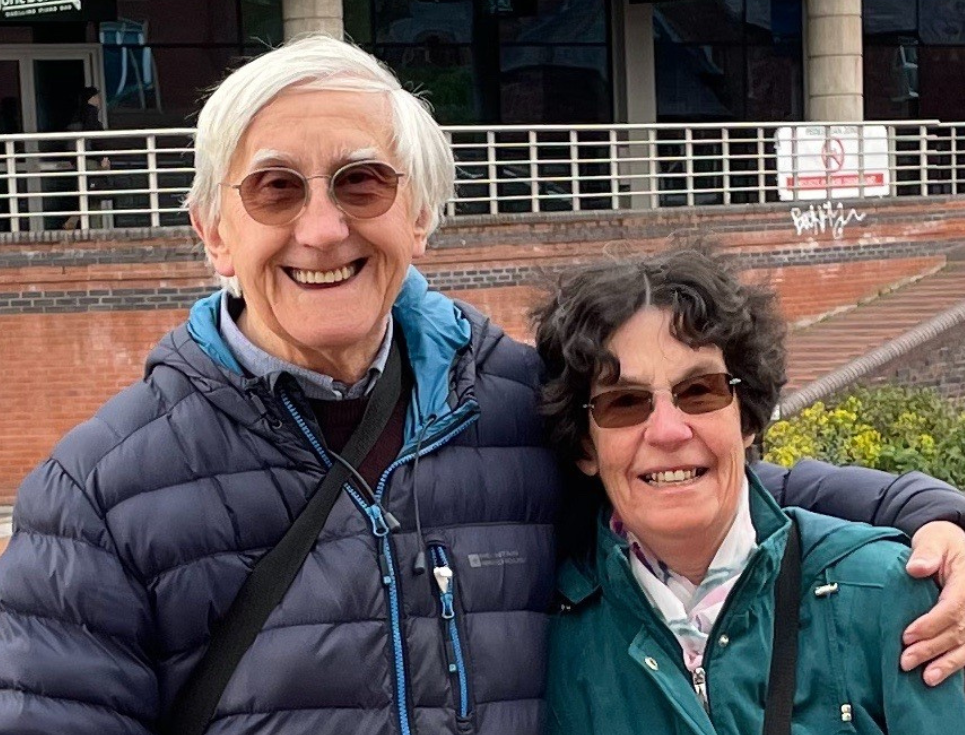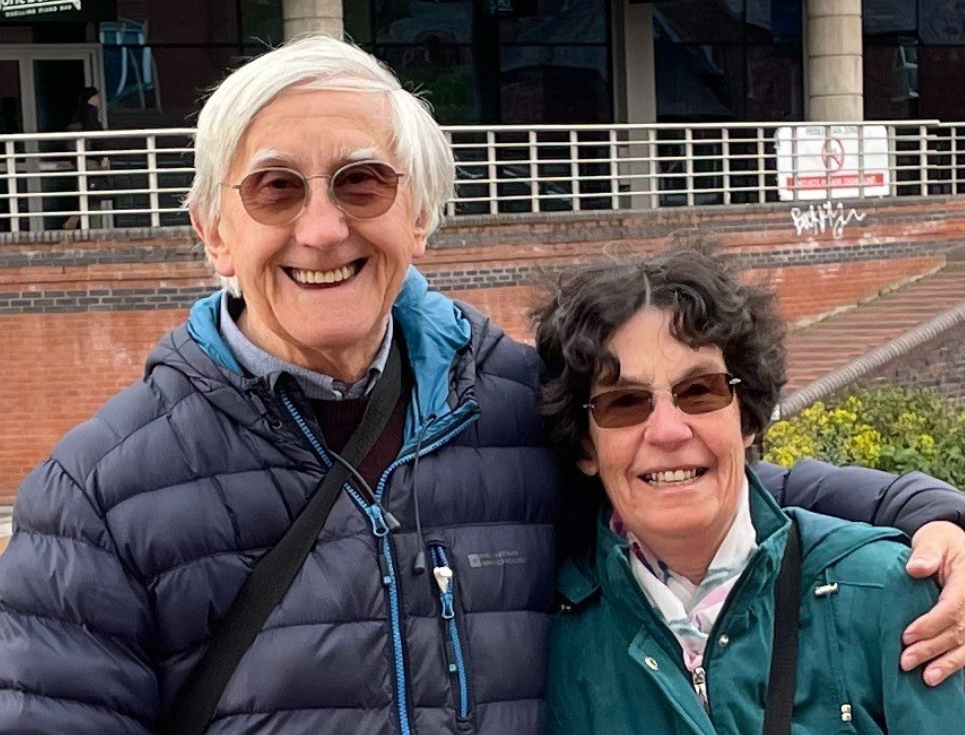 "In a way, our love for each other came from previous sadness and heartache."
These words are from John, 77, who met his fiancée Ros, 75, at our walking group for bereaved adults in April last year.
The group offers a space for people to meet others in a similar situation, and support one another.
After first meeting, the pair – who both live in Malvern – began to spend more time with each other. They arranged coffee dates, lunches and walks on the Malvern Hills.
"From day one, it was obvious we were comfortable with each other," says John, who we supported with counselling after his wife died in 2019. "I could talk to Ros about anything.
"We were both still grieving. It was still too early for us to even consider a relationship and we both respected each other."
Over time, they grew closer and earlier this year announced their engagement to family and friends.
We're delighted to say the couple are set to marry at The Abbey Hotel this weekend!
Ros, whose husband was cared for by St Richard's before he died, explains: "John and I can talk to each other about bereavement.
"We can respect each other's feelings if the other one is having a sad moment."
John and Ros will meet with fellow members of their walking group before the wedding for a celebratory lunch.
Their group continues to meet for supportive walks, despite the sessions no longer being facilitated by St Richard's.
The wedding will be a small event, followed by a big party for all the family and friends in July.
In the future, they hope to travel together in the UK and further afield.
Our heartfelt congratulations go to John and Ros, and we wish them a wonderful wedding day.
How St Richard's supported us
Ros
"I first came into contact with St Richard's Hospice 25 years ago when my first husband died and I was supported by St Richard's after that.
"When my husband was diagnosed with Motor Neurone Disease (MND) in early 2019 the hospice was the first place I went to.
"My husband and I were given so much support from St Richard's. We always felt that there was somewhere to turn to."
John
"My wife died suddenly at home in late 2019. It was very traumatic for me.
"Within about a month I saw my GP. He referred me to St Richard's Hospice for bereavement support.
"It was really helpful. I didn't understand what was happening to me and the counsellor just allowed me to process what I had been through.
"That bereavement support I got kept me going a lot. If I had met Ros when I was really suffering I probably wouldn't even have spoken to her, but it helped me – it lifted me. I could see the future there somewhere."
About the bereavement walking group
Our walking group for bereaved adults runs monthly. It is a space for adults supported by St Richard's Hospice to come together, meet others in a similar situation and support one another.
This is just one of the many groups run by our Family Support Team.