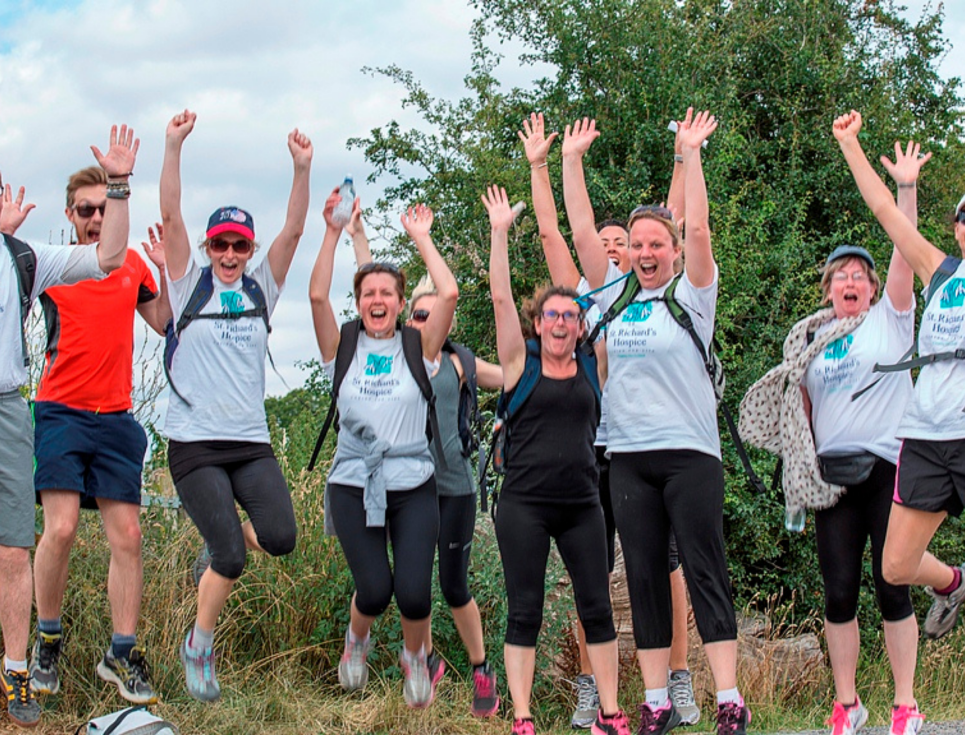 A group of hospice health care staff is taking on one of the county's ultimate team trials this summer.
Members of St Richard's Hospice Living Well Services team will be cycling, walking and rowing in the popular 'Paddle, Plod and Pedal' event which will see groups complete an approximately 35 miles route on Sunday, 15th August.
The intrepid adventurers will paddle bell boats along the River Avon from Pershore to Tewkesbury, walk on to Severn Stoke then take to the saddle to pedal the remainder of the route back to the start. They will be rewarded with a well-earned medal, refreshments and a great sense of achievement at the end of the hospice-organised event.
Claire Gijselhart, Head of St Richard's Living Well services, said, "As a team, we are proud to provide free care to our patients and we are grateful to all those volunteers and fundraisers who ultimately make this possible. After an intense 15 months pivoting from a face-to-face to a virtual service, ensuring no one is alone, the team is keen to come together and rise to the personal challenge that this event provides.

"It's also a chance for the team to have some fun and laughter as they support each other to make a difference for the hospice.  Staying healthy and feeling good are more important than ever."
St Richard's is inviting teams of six to eight people to participate in the event and raise much needed funds to support its valuable work.
Entry is free; participants pledge to raise £200 or more each towards hospice care. Fundraising help and support is available for all those taking part.
Ria Simons, Fundraiser at St Richard's Hospice said; "Our annual Paddle, Plod and Pedal event is a fantastic day out for those who want to challenge themselves in a fun and team spirited way. It's an all-day challenge but not a race and hugely enjoyed by those taking part.
"Hospice care is free for everyone and therefore raising vital funds to support our work is at the heart of such challenges. We're really grateful to all those who get involved."
To find out more visit https://www.strichards.org.uk/event/paddle-plod-pedal-2021/ or call the Fundraising Team on 01905 958262. Subject to Covid-restrictions.
St Richard's Hospice cares for adults with a serious progressive illness, improving their quality of life from diagnosis, during treatment and to their last days. It also supports their loved ones.
Each year the hospice team supports more than 3,300 patients, family members and bereaved people in Worcestershire.
St Richard's is an independent charity and relies on donations and gifts in Wills for the majority of its income with the remainder funded by the NHS.
Photo of one of the participating teams in a previous Paddle, Plod and Pedal event.