A karate-expert nurse is taking on a new adrenalin-fuelled challenge by leaping out of a plane to raise money for St Richard's Hospice.
Jennifer Goddard, a Community Senior Staff Nurse at St Richard's in Worcester, will be taking the giant leap in a Summer Skydive for the charity this August.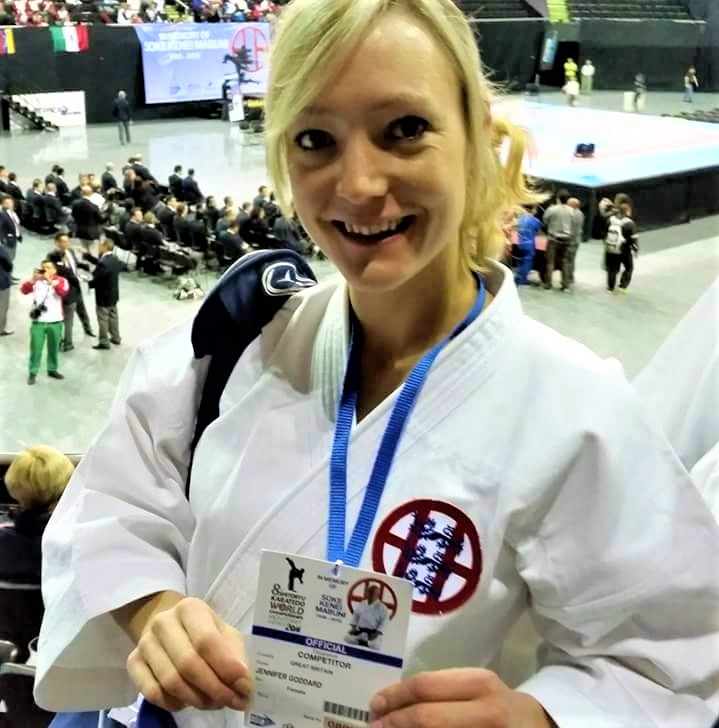 Miss Goddard, aged 30, said, "I love being active and have trained in martial arts karate for around 19 years, achieving black belt 3rd Dan. I have competed nationally and internationally however the thought of jumping out of a plane from 10,000ft, falling through the air at 120mph and free falling 5,000 ft before opening a parachute is a scary one! But I'm hoping to raise as much money as I can for St Richard's."
Miss Goddard qualified as a nurse in 2019, where she started off working on a respiratory ward at Hereford County Hospital. This later turned into the Covid ward where the hospital team looked after some of the most ill Covid patients. She explained, "This brought its challenges. Working with very ill Covid patients, when families were unable to visit due to infection control reasons, meant I had to be there for them as much as possible. Holding their hand, speaking comforting words and showing compassion whilst they took their last breath felt both a privilege and an emotional burden."
"That experience increased my passion for palliative care and at the beginning of this year I was delighted to get the post as Community Senior Staff Nurse with the Clinical Nurse Specialist team here at St Richard's.
"It is great to be able to work with St Richard's and offer patients and their families the support and care they need, enabling them to live as full a life as possible together. As a Community Palliative Care Nurse, I visit patients and their families at home, offering complex symptom management and emotional support. Despite Covid, all my normal care and services have continued for my patients, albeit in a slightly different way to normal. I love my job and find it very fulfilling."
"It is only through funding that St Richard's is able to offer the care it does, which is why I've decided to do the sky dive on 21st August to help raise more funds. I'm looking forward to the jump but with trepidation!"
To donate to Jennifer's fundraising please visit https://www.justgiving.com/fundraising/Jennifer-Goddard4
Others can join Jennifer as part of a group Summer Skydive on Saturday, 21 August 2021.No experience is necessary as full training will be provided on the day.  Full details and to register https://www.strichards.org.uk/event/summer-skydive-2021/
St Richard's Hospice cares for adults with a serious progressive illness, improving their quality of life from diagnosis, during treatment and to their last days. It also supports their loved ones.
Each year the hospice team supports more than 3,300 patients, family members and bereaved people in Worcestershire. St Richard's is an independent charity and relies on donations and gifts in Wills for the majority of its income with the remainder funded by the NHS