Déjà vu is our flagship dress agency, specialising in designer and high end high street clothing, handbags, shoes and accessories.
We sell on your behalf to raise funds for both you and St Richard's Hospice. If you have items with the wow factor, wedding guest outfits or just gorgeous pure materials like cashmere or alpaca then we want it! We are also looking for high end men's wear be it Barbour or Burberry!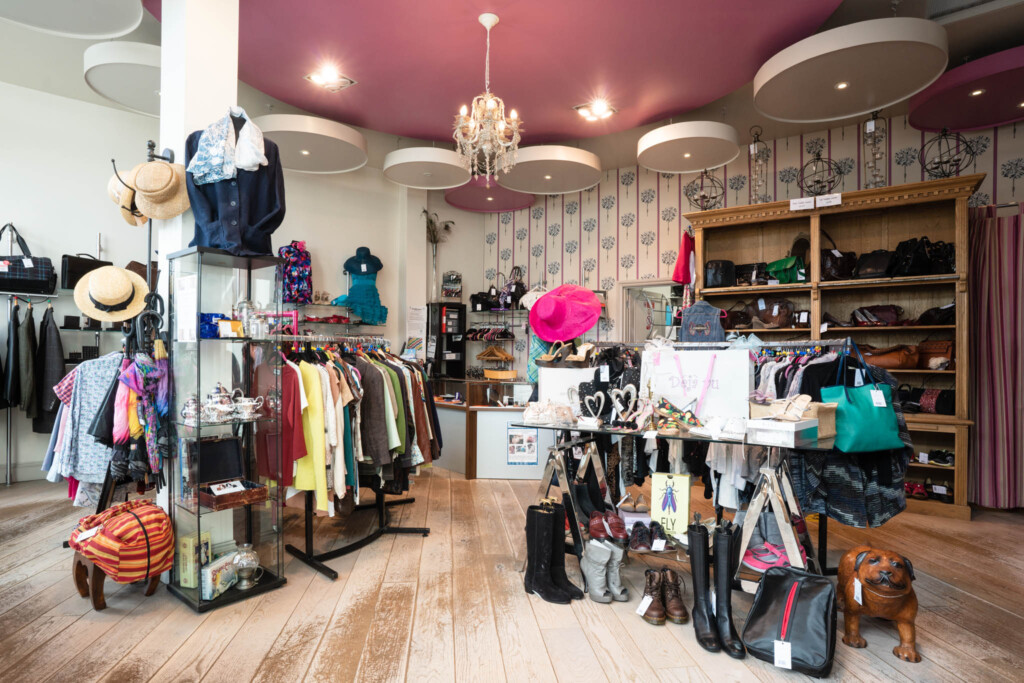 The volunteer vacancies available at this shop are:
Shop floor – till, merchandising and customer service
Every day of the week incl. Sundays
Particular need on Tuesday and Thursday afternoons
Back room – sorting, steaming and pricing
Every week day and Saturday and Sunday mornings
Every week day and Saturday and Sunday afternoons
Volunteer hours of work are usually 9am to 1pm and 1pm to 5pm. However, we are grateful for any help during these hours and can be flexible. Find out more about our Great Malvern Déjà vu shop.
To register your interest in volunteering at our Great Malvern Déjà vu, fill out the form below and specify the shop name.
Alternatively, pop into the shop and speak to the manager.
For more information on volunteering contact the People Services Team.