An intrepid team of colleagues have tasked themselves with a gruelling twist on the Three Peaks Challenge – all to raise funds for charity.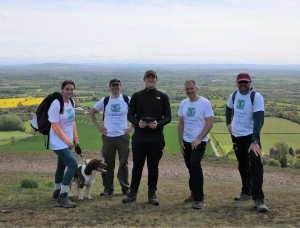 The team – from QM Systems, based in Holt Heath, near Worcester – will begin their Three Countries, Three Peaks, Three Charities challenge this Sunday, June 20.
The challenge will see Andy Campbell, Richard Walker, Callum Gullis and Steve Arnold scale the three highest peaks in Scotland, England, and Wales – and cycle the distance between each climb.
In total, they will cycle 518 miles, walk 25 miles, and climb 3,000 vertical metres – finishing just under a week later on Saturday, June 26.
The group is raising funds for three causes, including St Richard's Hospice.
Chris Happs, Manufacturing Manager and Charity Ambassador at QM Systems, said: "QM Systems holds a charity event on an annual basis, and we have been amazed by the ongoing generosity of all of our donors and sponsors.
"We always try to include a wide range of charities. This year we are supporting St Richard's Hospice and Grace Kelly Childhood Cancer Trust, two amazing local charities, together with an appeal for Jake Halling.
"Jake is a close personal friend of one of our participants and suffered a catastrophic mountain bike accident.
"We chose St Richard's as we are aware many people within our communities will be affected by a serious, progressive illness – or know someone who is – and will receive the amazing help, passion and support offered by the hospice.
"We really do consider it a huge honour to be in a position to help all of our charity partners, knowing every penny will go to a great cause."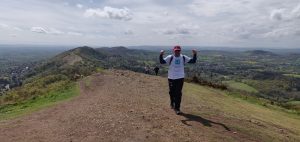 So far, the team have raised £1,960. The two charities will each receive 25 per cent of the final fundraising total, with Jake's appeal receiving 50 per cent.
St Richard's Hospice and Grace Kelly Childhood Cancer Trust are also supported by QM Systems as its two Charities of the Year.
The group will travel to Fort William, Scotland, on Saturday, June 19 and begin climbing Ben Nevis the following day.
They will then cycle for three days to the Lake District, England, and climb Scafell Pike on Wednesday, June 23.
After this, they will cycle another three days to climb Mount Snowdon, Wales, on Saturday, June 26.
Ria Simons, fundraiser at St Richard's Hospice, said: "We are in awe of the QM Systems team, and their incredible fundraising challenge.
"We wish them the very best for the forthcoming challenge, and will be cheering them on back here in Worcestershire!
"It is only thanks to the support of people like the team at QM Systems, that we can continue to fund our services to patients and their loved ones. We are so grateful for their support."
To support the QM Systems' fundraising, visit www.justgiving.com/crowdfunding/jake-halling-rehabilitation