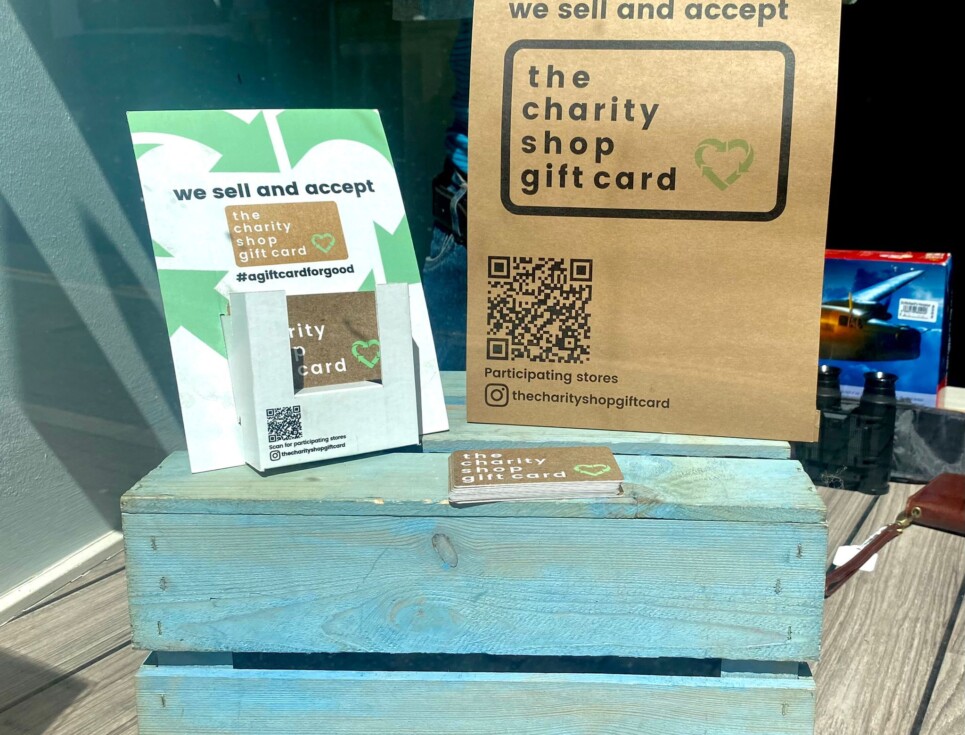 Worcestershire's St Richard's Hospice is now accepting The Charity Shop Gift Card in its stores — the only nationally accepted, multi-retailer gift card that can be spent exclusively in charity shops.

The Charity Shop Gift Card is a not-for-profit that has been developed and launched in association with the Charity Retail Association.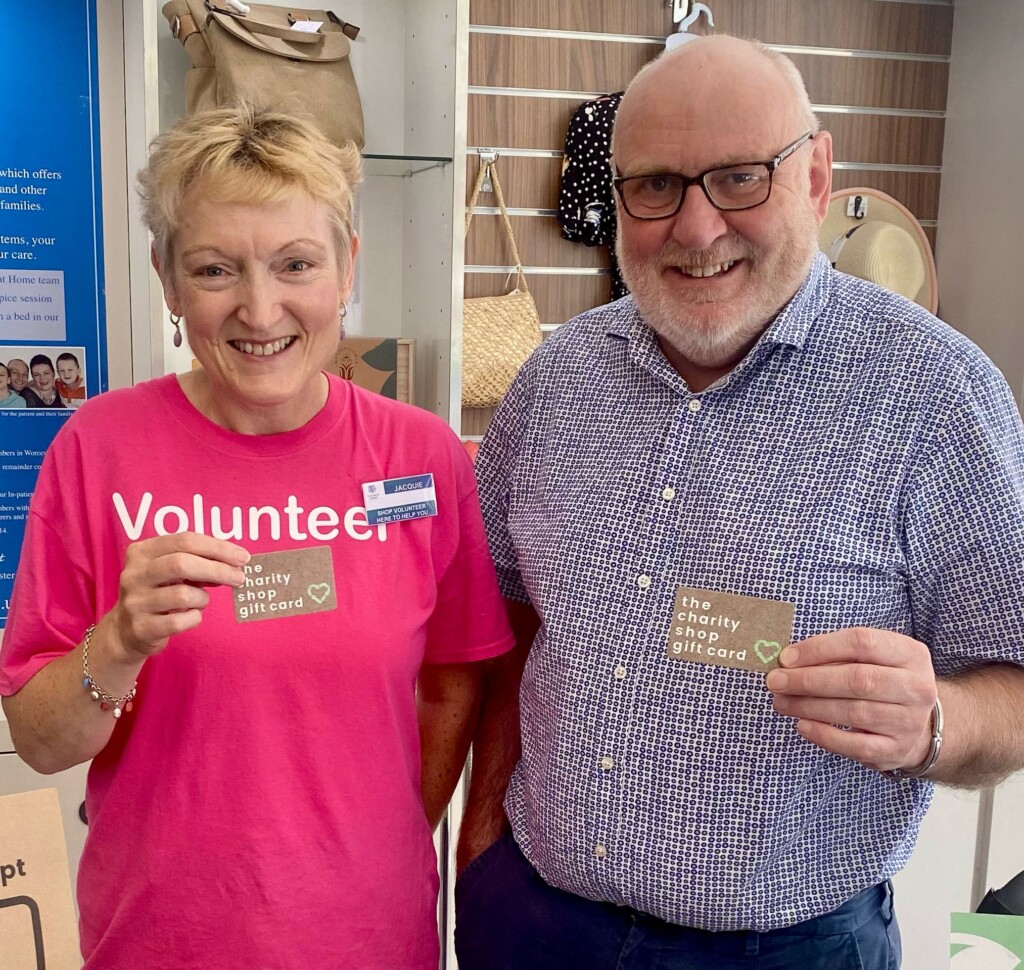 St Richard's Hospice, based in Worcester, is now selling and accepting the card in its seventeen shops in the area. Dan Corns, Commercial Director for St Richard's Hospice, pictured above with volunteer Jacquie, said: "We're excited for our shops to get involved with this unique scheme. The voucher allows for positive environmental action in the wider community, something which is vital in today's world. We expect charity shopping to continue its rapid growth, as people recognise the benefits of shopping pre-loved."

The gift card for good is being accepted by regional charities in most areas of the UK and in the national network of shops run by Marie Curie, Shelter, Crisis, YMCA and The Children's Society. St Richard's Hospice joins Acorns Children's Hospice in accepting the card in the region.

The scheme will support the growing second-hand revolution, which is helping to reduce the amount of waste sent to landfill. It will also help national and regional charities boost their own income by giving them their first collective opportunity to tap into the £7billion-a-year gift card market.

The Charity Retail Association has 450 members with 9,000 shops, and together they are already diverting over 300,000 tonnes of textiles away from landfill and contributing over £300million to help fund the work of their parent charities.

As a social enterprise, a minimum of 65% of the gift card scheme's surplus will go towards funding charity gift cards for good causes to donate to the communities they are supporting. The gift cards themselves are recyclable and compostable and are available from participating charities and at supermarkets and other major high street retailers. They can be purchased as e-vouchers from www.thecharityshopgiftcard.co.uk

The Charity Shop Gift Card is a member of Social Enterprise UK and the Gift Card and Voucher Association.

Lee Fellows, Co-founder of The Charity Shop Gift Card, said: "We're delighted to be working with St Richard's Hospice. Residents of Worcestershire now have an array of participating shops to choose from when spending their donated vouchers, and gift vouchers too.

"We're also thrilled that one of the local councils will also be utilising the card to help Worcestershire residents who are struggling financially access the essential items in the local area."

St Richard's Hospice is an independent charity caring for adults with a serious progressive illness, improving their quality of life from diagnosis, during treatment to their last days and supporting those important to them.

Each year the hospice team supports more than 3,100 patients, family members and bereaved people in Worcestershire.

It costs £9.72m to run the hospice (21/22 audited accounts), which includes patient care and all the necessary support services.

St Richard's relies on donations and gifts in Wills for the majority of its income with the remainder funded by the NHS.