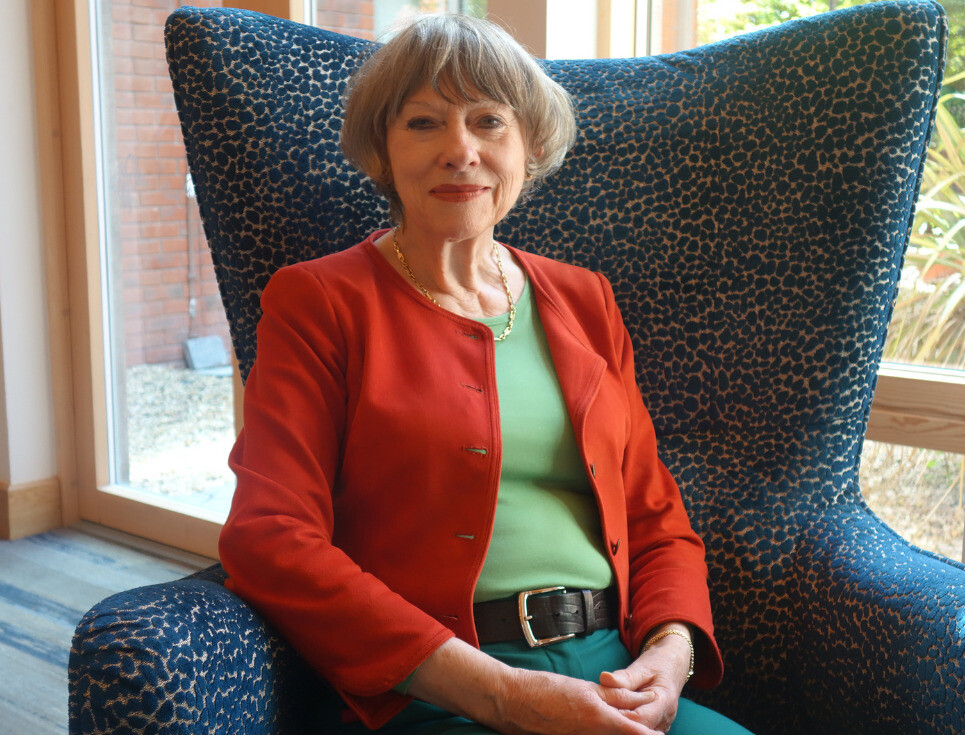 St Richard's Hospice has welcomed a highly experienced Chair to lead the Worcestershire charity.
Mrs Jenny Cowpe has been a governor of St Richard's Hospice for more than 20 years and Vice-Chair since 2001. She takes over the role following the retirement of former Chairman John Bawden, who stepped down after 17 years of dedicated service.

Mrs Cowpe, who lives in Malvern, says she believes strongly in the benefits which St Richard's can offer to patients and their families and brings to her role an understanding of both healthcare and academia, based on her career spanning both the NHS and university sectors.

Mrs Cowpe thanked John Bawden for being an outstanding Chairman over so many years. She said it was an honour and a great privilege to be asked to take on the role.

"I have long been interested in the care and support of people who have a serious, progressive illness, which began many years ago when I heard a lecture by Cicely Saunders, the founder of the modern hospice movement," said Mrs Cowpe.

She pledged to work to continue and build on the exceptional care and support the hospice offers to patients, families and the bereaved in Worcestershire. Further research and education programmes will be a priority, as will working as a key partner in the evolving health and care system in Worcestershire and Herefordshire.

The new Chair takes over at an exciting time for St Richard's with the recent completion of the Build 2020 Living Well Centre and this summer's Worcester's Big Parade elephant art trail.

"With restrictions around the pandemic cautiously easing there is much to be optimistic about," said Mrs Cowpe.
"We have a fantastic community who generously support our care through donating, and a dedicated and professional team of staff and volunteers who make St Richard's the excellent hospice it is today."

She added, "Developing services to reach the unmet needs of our community, and ensuring our continuing financial sustainability, are the most pressing challenges over the next few years. I'm looking forward to working with everyone involved to achieve these aims."

St Richard's Hospice cares for adults with a serious progressive illness, improving their quality of life from diagnosis, during treatment and to their last days. It also supports their loved ones.

Each year the hospice team supports more than 3,300 patients, family members and bereaved people in Worcestershire.
St Richard's is an independent charity and relies on donations and gifts in Wills for the majority of its income with the remainder funded by the NHS.