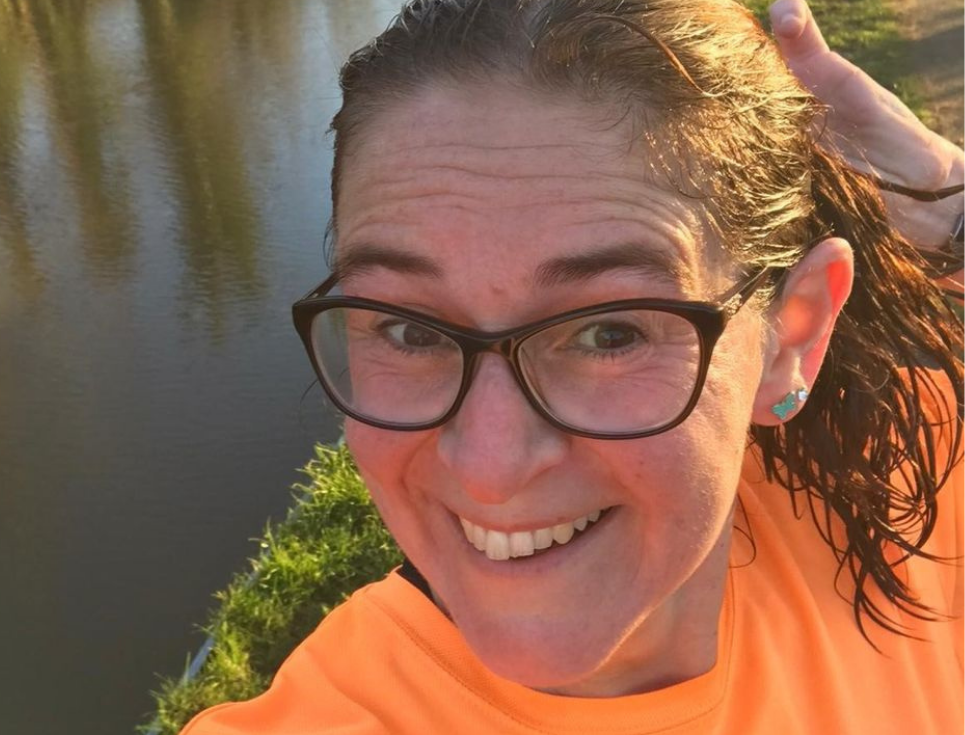 This year 12 hospice supporters are taking on the London Marathon on Sunday 3 October, whether that be running in the capital or virtually via their own 26.2 mile route, to raise money for our care.
Below are a few of the runners taking on this immense challenge for our care. Read about their stories and why they've chosen to run for St Richard's.
Carl Ives knows only too well how St Richard's can make an enormous difference to families at an incredibly difficult time. He explains more in his own words:
"St Richards has been an integral part of my family for a few years now. My wife, Michelle, had terminal skin cancer. The hospice was amazing and supported her with access to complementary therapy treatments, Tai-Chi, art classes and individual counselling. This helped her to "live well" as they say at the hospice as long as she could. This lasted all through the time the treatments were working. Although they worked, they obviously took their toll as did living with the knowledge. Michelle was incredibly brave and the hospice and their team were like a rock to her. Always there and willing to help. " Read more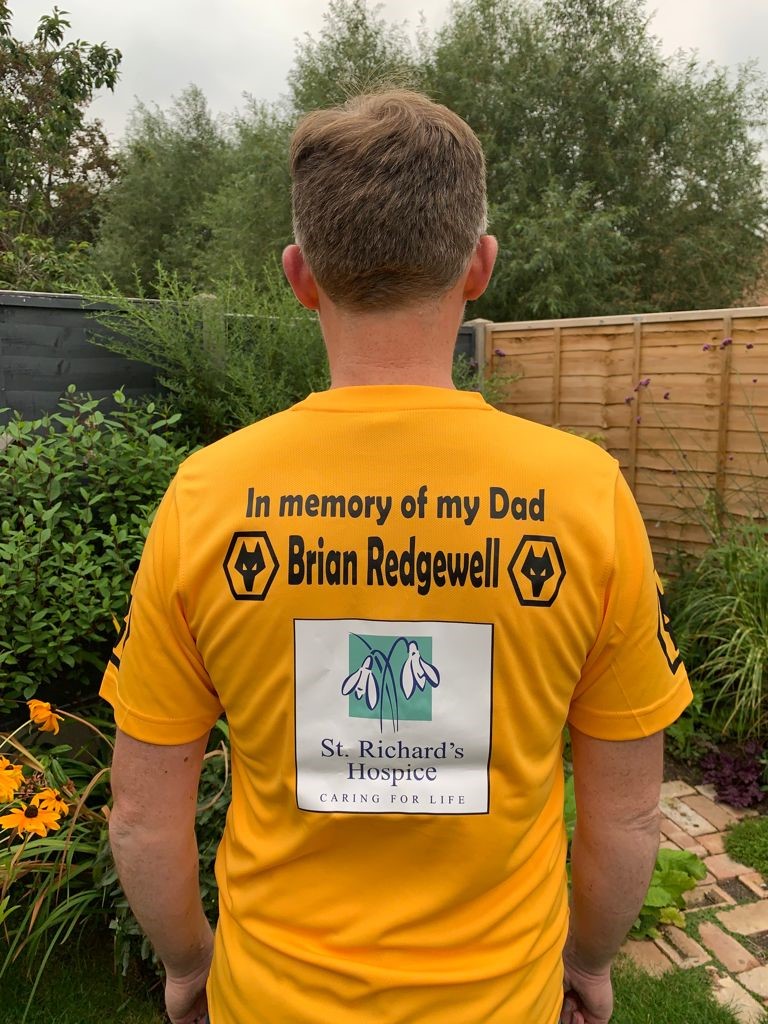 Meet Anthony Redgewell, who is one of the fantastic people taking on the London Marathon next month for St Richard's. Anthony, 38, is raising funds for our care, after we supported his dad, Brian, at home before he died on Christmas Eve in 2012. "The hospice team were very supportive to my dad and our family. They were always on the end of the phone with help and advice, " said Anthony, who lives in Evesham. "Whenever we had any questions they were always able to answer them for us. Just knowing someone was there on the end of the phone was very helpful as my dad wanted to be at home until the end of his life." Anthony said training is going well and he has his fingers crossed he can complete the marathon challenge. "I am looking forward to the marathon but I am nervous as it is a big challenge and I have put a lot of hours into training and a lot of early morning runs. " To donate, visit https://www.justgiving.com/fundraising/anthony-redgewell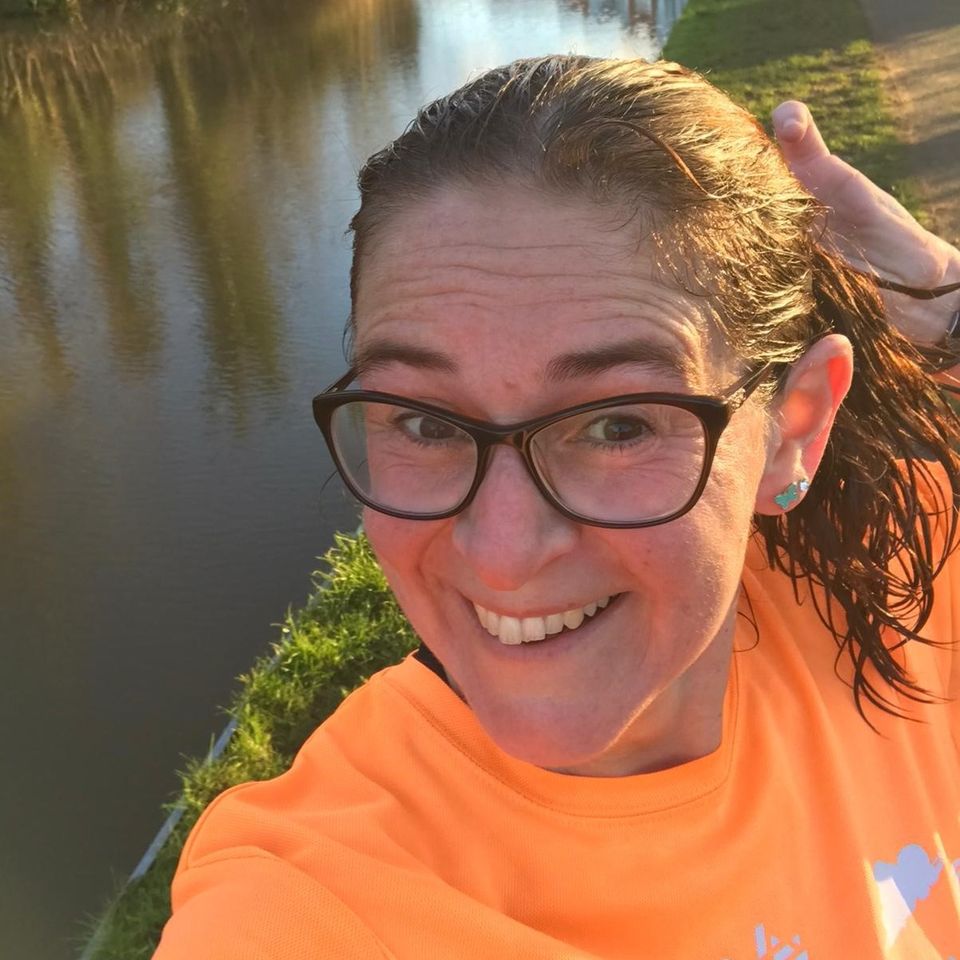 Meet Saira Powell, another incredible supporter putting on their running shoes for this Sunday's London Marathon in support our care.
Saira, 40, only got into fitness around 8 years ago when she took on the 3 Peaks Challenge with some family members. Since then she has taken on multiple challenges including three half marathons and a number of 10k's, but nothing as daunting as a marathon!

"When I originally applied to St Richard's Hospice for a marathon place I hadn't had any direct personal links to the hospice but was aware of the amazing work they did, which is why they were the only charity I applied for." says Saira, who a Fitness Instructor and Personal Trainer at The Whitehouse Hotel, Worcester.

"Sadly since then a friend of mine has passed away. She spent her last few weeks in St Richard's Hospice being cared for and made comfortable, with her family around her who were also looked after by the wonderful staff at the hospice. Hearing of the care she received spurred me on to do my best to raise even more funds and keep training hard. I will be thinking of her when I'm running round the streets of London."
She is most looking forward to soaking up the atmosphere and achieving something that she says less than a decade ago, she could've only dreamed of!
Saira has raised an unbelievable £2,900 for our care so far, exceeding her initial aim of £2,500! This current total includes the incredible fundraising from her 'Race Night' event held at The Alma Tavern, Worcester last Friday 24 Sept which alone raised £884!

To donate towards Saira's marathon fundraising, please go to her JustGiving page https://www.justgiving.com/fundraising/sarah-powell67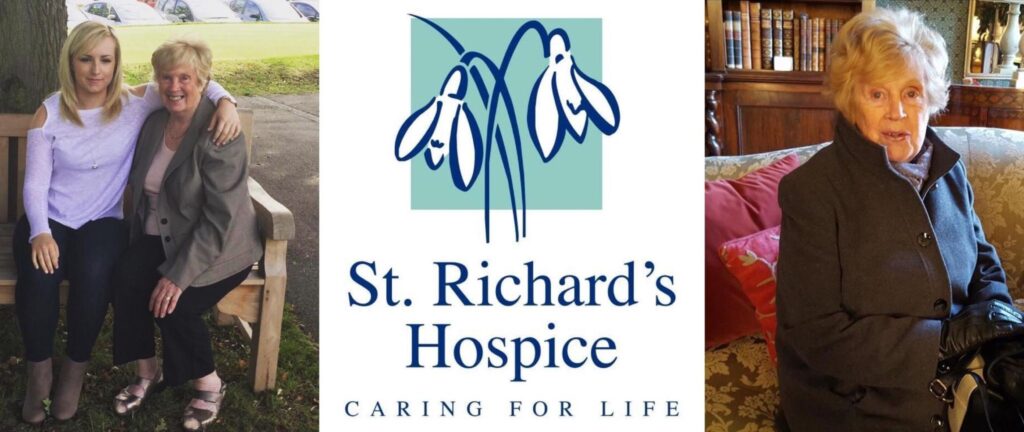 Among those running the Virtual London Marathon this year is Leah Knowles, whose Nan was cared for by St Richard's.
"My family and I are eternally grateful to St Richard's Hospice; because of their sincere compassion, Nan did not have to pass away alone. The comfort this has brought to the family is something that cannot be put in words, and is something we would never know how to repay. That's what leads me to the marathon."
To read more and support Leah's fundraising, please go to ➜ https://uk.virginmoneygiving.com/fundraiser-display/showROFundraiserPage?userUrl=19924_8563246_63997&pageUrl=1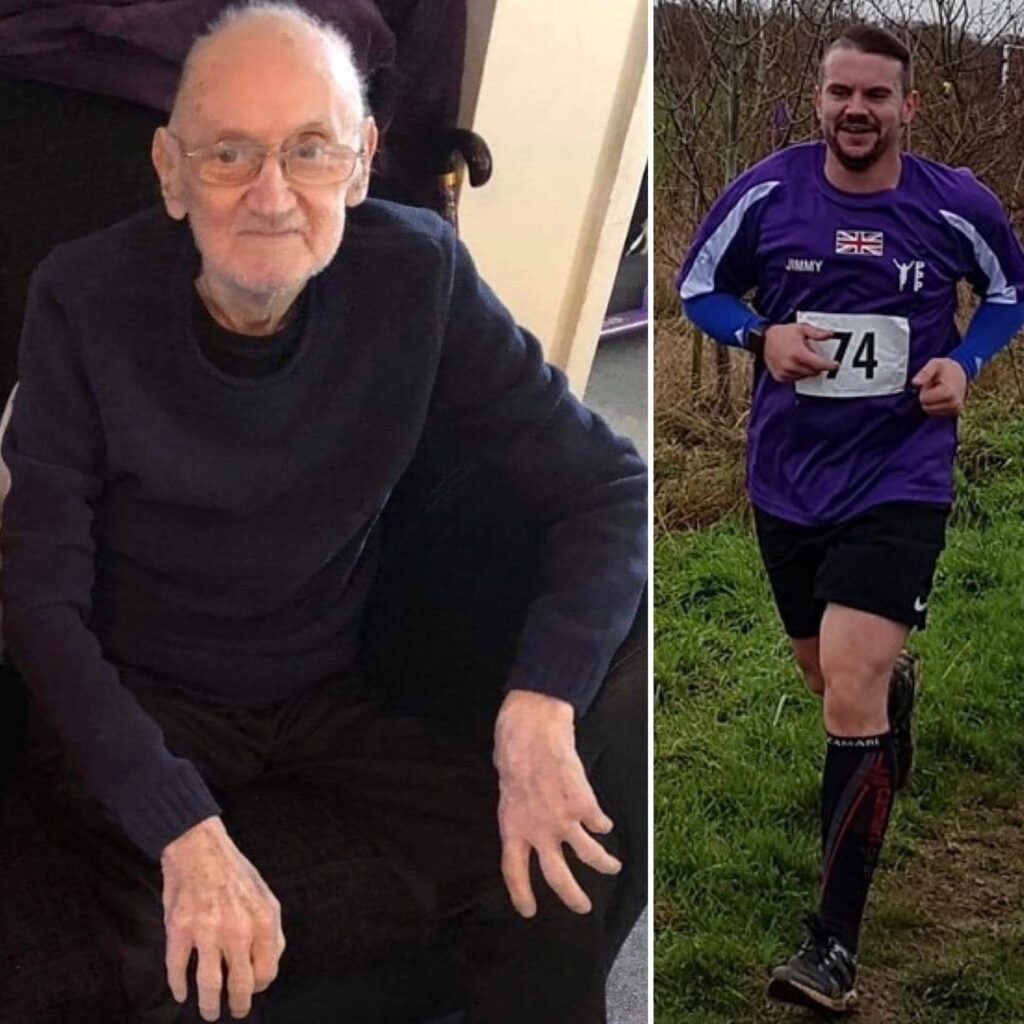 Jimmy Croy is one of the incredible team of determined runners who are taking on the Virgin Money London Marathon, raising funds in memory of his dad, Leslie.
Jimmy, 29, says, "Dad told us that he never wanted to go into hospital and that his wish was to spend the time he had left at home with his family in peace. This wouldn't have been possible if it wasn't for the team from St Richard's Hospice."
"Within a day of contacting the charity we had everything we needed for dad to stay at home, 24-hour care with nurses sitting in through the night staying with dad, to a hospital bed where he was able to be comfortable and all the medication if it was needed."
"I'm raising funds for St Richard's to show my support and gratitude for their help. I am doing this for my whole family, we are all so grateful for what small local charities do for families, and we know first-hand what amazing work they do."
To read more and support Jimmy's fundraising, please go to https://www.justgiving.com/fundraising/jimmy-croy.
A massive thank you to all our London Marathon runners, you are all amazing!