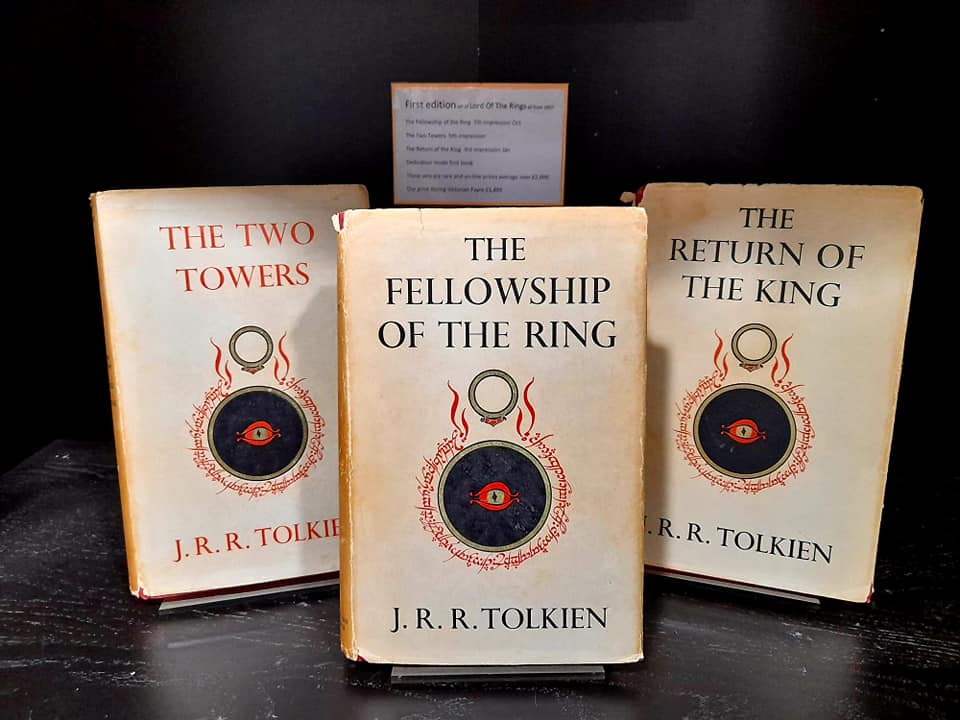 A VALUABLE set of The Lord of the Rings stolen from a hospice charity shop in Worcester has been returned to the store.
The three-volume set – which includes The Fellowship of the Ring, The Two Towers, and The Return of the King by J.R.R Tolkien – was taken from a locked display cabinet at the St Richard's Hospice shop in St Swithin's Street on Sunday December 19 at 12.33pm.
A hospice appeal raising awareness of the books' unique inscription and asking for their safe return was shared hundreds of times across social media.
Dan Corns, Commercial Director at St Richard's, said: "While saddened by the theft of these beautiful, valuable books, we've been heartened by the response from others sharing our story and willing the items to be returned to us.
"Now – in the most wonderful of plot twists – the books were returned to a shelf in the store on Wednesday 29 December. On sale for £1,495, the trilogy will raise a substantial amount towards our hospice care here in Worcestershire.
"We're sure this was only possible thanks to the power of community and thank all our incredible supporters for raising awareness of our appeal and bringing the books back to us."
While now safely secured out of sight, anyone interested in buying the book trilogy should speak to a member of the St Swithin's Street shop team.
St Richard's Hospice cares for adults with a serious progressive illness, improving their quality of life from diagnosis, during treatment and to their last days. It also supports their loved ones.
Each year the hospice team supports more than 2,900 patients, family members and bereaved people in Worcestershire.
It costs £8.75m to run the hospice (20/21 audited accounts), which includes patient care and all the necessary support services.
St Richard's is an independent charity and relies on donations and gifts in Wills for the majority of its income with the remainder funded by the NHS.