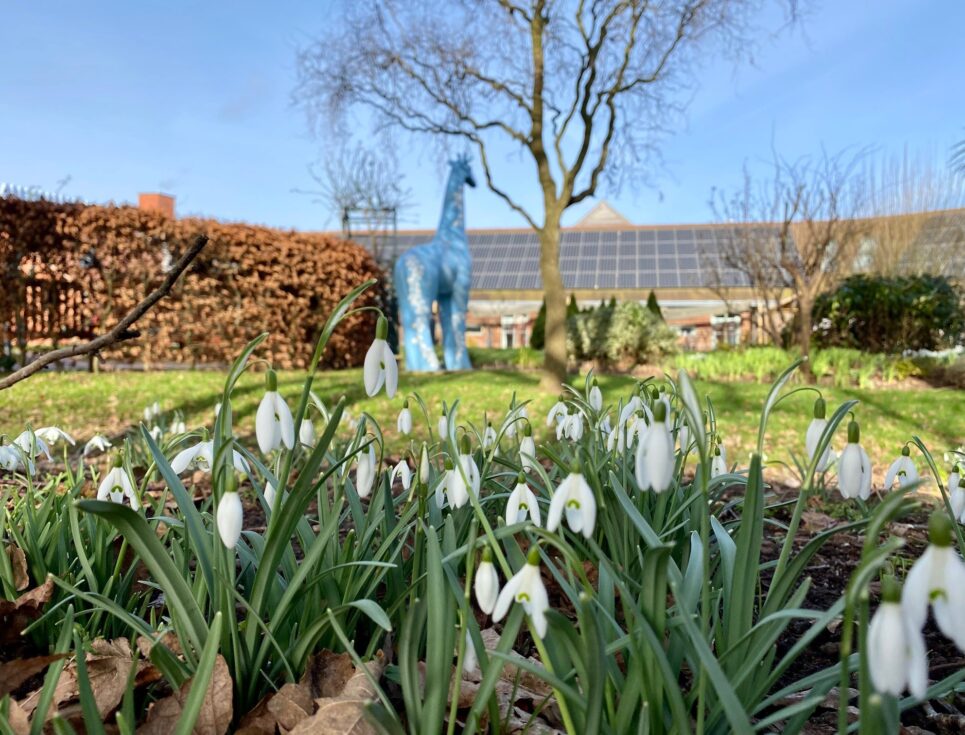 An Evesham-based digital textile printing specialist is calling upon artists to design a silk scarf in aid of local hospice care.
The Silk Bureau has selected St Richard's Hospice as its chosen charity for 2022 and will print and finish silk scarves free of charge for the Worcestershire-based charity to sell.
Anyone can submit a design for the scarves which must be based around the hospice emblem of the snowdrop.
Sharon Reynolds, Marketing Manager for The Silk Bureau Ltd, said: "We're absolutely delighted to be supporting St Richard's this year and also to ensure we're working as sustainably as possible. The digital print process can often result in lengths of fabric being wasted, for example ends of rolls that don't quite fulfil a customer's full order. By printing St Richard's designs using the lengths of fabric at the end of an order, we're not only avoiding waste but we're also supporting the care this wonderful local charity provides.
"With the hospice emblem being the snowdrop – and a symbol of hope at this time of year – all we ask is that anyone submitting a design ensures this beautiful bloom is reflected in their artwork. Designs can be based around photography, illustration, painting, calligraphy or any media that you can digitally capture. The lucky winner will win £500 worth of digital fabric printing and will be invited to tour the factory in Evesham to see how the printing process works."
Tricia Cavell, Fundraising Director for St Richard's Hospice, said: "We're thrilled The Silk Bureau has chosen to kindly support our care and are really excited to see the designs entered for a St Richard's scarf. We know from the artwork submitted for Worcester's Big Parade last summer that there are some amazingly creative people here in Worcestershire.
"The snowdrop not only holds a special place in our hearts but in the hearts of our supporters, so we hope the scarves which result will allow supporters to buy something beautiful and meaningful with 100% of the funds raised helping patients and their loved ones. We'll share more about the winning design and how scarves can be purchased in the months ahead."
To find out more about the scarf design competition, which runs until 21 March 2022, visit The Silk Bureau website: https://www.silkbureau.co.uk/scarf-competition/