We rely on the generosity of volunteers giving their time and skills to help us run our shops and raise funds for our care.
There are many volunteer roles at our shops, including:
Stock preparation, including sorting, steaming, and pricing
Visual merchandising
Customer service assistants
Till work
Volunteer hours of work are usually 9am to 1pm and 1pm to 5pm, on the days that shop is open. However, we are grateful for any help during these hours and can be flexible.
Search our interactive map to find addresses and video tours of each of our shops.
How to get involved
To register your interest in volunteering at one of our shops, or the warehouse, fill out the form below. The shop, or warehouse, manager will then get in touch to discuss when support is needed and how you could help.
Alternatively, you can pop into your local shop and speak to the manager about volunteering. Or, give them call to discuss. You can find details of all our shops online.
For more information on volunteering contact our People Services team.
"Why I enjoy shop volunteering"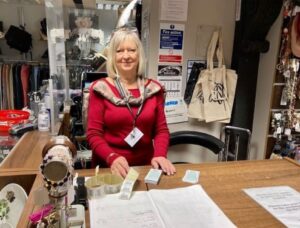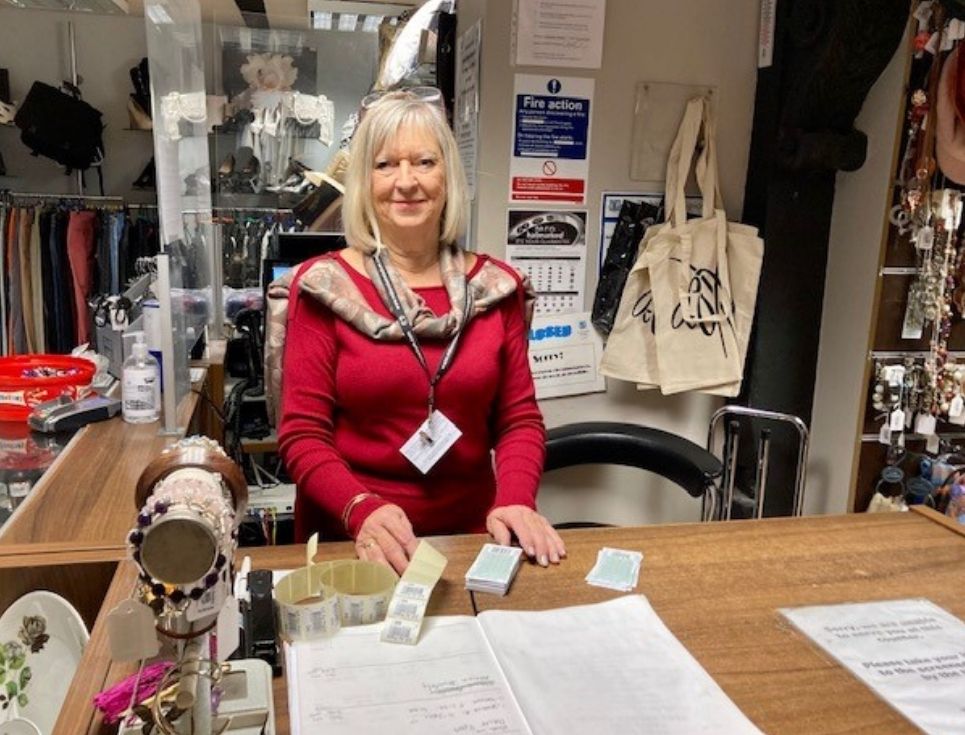 "I really enjoy volunteering and feel I am giving back something to the community," says Jayne, who volunteers at our shop in Bewdley. "I would urge anybody to do it!"
Jayne volunteers two or three times a week, although her hours are flexible, and she gets stuck in with many aspects of shop life.
From customer service and till work, to using her creativity to make vibrant window displays – there's plenty of variety to her role.
Watch our Q&A on Facebook with Kirstie Smith, our People Services team, and Bev Ellerton, Kidderminster Shop Manager, to find out more about what's involved in being a shop volunteer.