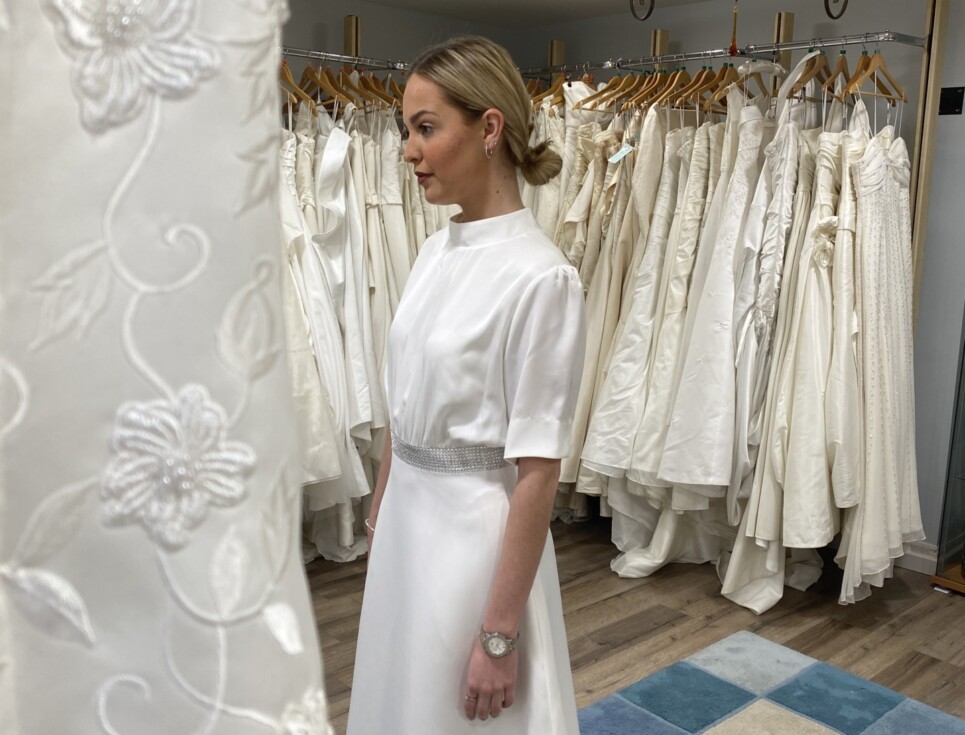 Hospice staff are inviting brides-to-be and bridal party members to find their dream dresses and accessories at a new city centre pop-up boutique.
St Richard's Hospice is set to launch 'Snowdrops Bridal' at 34 Chapel Walk, Crowngate Shopping Centre, Worcester, at 10am on Saturday 18 February.
Open Wednesday to Saturday until the end of March, the shop will offer new and preloved wedding finery with all funds raised supporting the charity's care for patients and loved ones across Worcestershire.
Dan Corns, Commercial Director at St Richard's, said: "We have a gorgeous selection of new and preloved bridal gowns, accessories, bridesmaid dresses and guest outfits available in store, offering everything you need for a stylish and sustainable wedding. And by shopping with us you'll not only be making amazing memories on your big day but helping hospice patients and families to make the very best of every day.
"None of this would be possible without our amazing community who have gifted their dresses and accessories to us, along with Crowngate Shopping Centre who've provided the shop space so we can raise much-needed funds for our care."
One such bride who's kindly donating her much-loved wedding dress to St Richard's is Evelyn Cooper from Castlemorton, near Malvern:

"I am donating my dress because it's taking up valuable cupboard space when it could be put to good use by someone else, whilst benefitting such a worthwhile cause. I really wish I'd donated it years ago and feel very frustrated with myself for not doing so.
"Over the years I have sat with several family members as their lives have drawn to an end and fully appreciate the dedication of caring staff, not only for the patient but also for other family members at such a difficult, emotional and stressful time. Raising funds for hospice care in this way is done without any hesitation."
Find out more about the hospice's bridal shop, and how you can donate dresses and accessories, on the St Richard's website: https://www.strichards.org.uk/snowdrops-bridal/